A Nightmare on Elm Street
Nightmare on UK's Elm Streets as homes sell for 42% less due to 'superstition'
Fear of Freddy Krueger spooks many buyers, say experts – but most Britons would buy 'haunted' house if cheaper
Nadia Khomami Arts and culture correspondent
26, Oct, 2021 @2:32 PM
Scariest ghosts in cinema – ranked!
From unexplained bumps and noises in the night to creepy children and things without faces, here are some of film's most terrifying spectres
Anne Billson
29, Oct, 2020 @1:00 PM
How we made A Nightmare on Elm Street
'The character has never left me. If I'm stuck in traffic in LA, I'll do the Freddy voice and shout: "Get out of my way!"'
Interviews by Thomas Hobbs
23, Sep, 2019 @10:43 AM
Suspiria and the true stories behind classic horrors
The Suspiria remake has arrived, but what inspired the original? From Psycho to A Nightmare of Elm Street, explore the real horrors that influenced cinema

Alex Rayner
10, Nov, 2018 @6:59 AM
Why there's no happy ending for Halloween's Laurie Strode and horror's 'final girls'
Jamie Lee Curtis's character is still being hunted by Michael Myers, 40 years later. She may have survived the slasher, but isn't her life still torture?
Steve Rose
08, Oct, 2018 @9:00 AM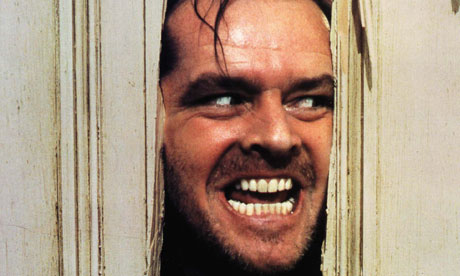 'Here's Johnny!': The Shining scene is scariest in movie history, claims study
Seminal Jack Nicholson scene voted most frightening, but The Exorcist and A Nightmare on Elm Street have the edge overall
Ben Child
31, Oct, 2013 @1:37 PM
Film quiz: A Nightmare on Elm Street
The original Nightmare on Elm Street gets a special Halloween rerelease this week. How well do you know the film and its many sequels? Test your knowledge in our quiz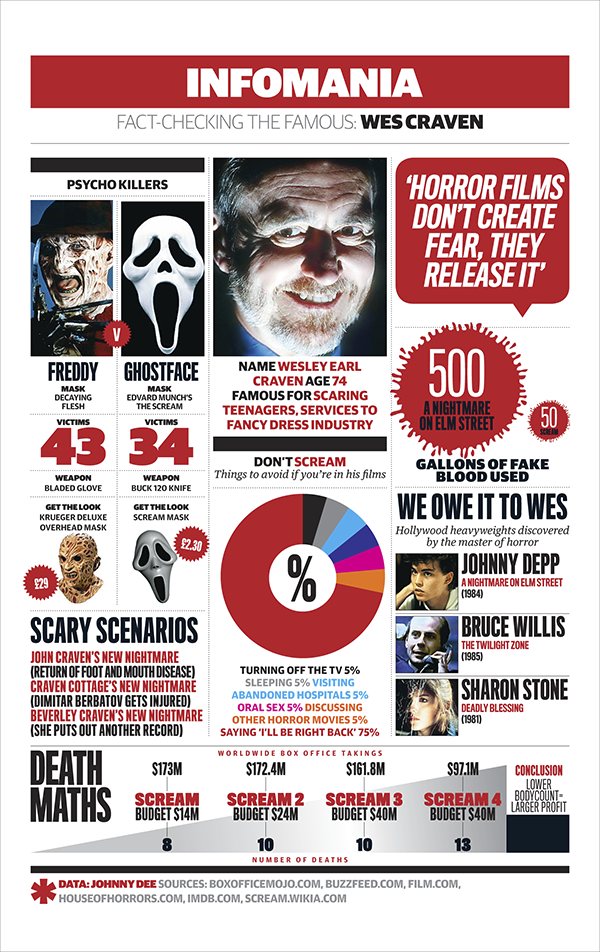 Wes Craven, everything you need to know - infographic
Wesley Earl Craven is an American horror film director most famous for his creation Freddy Krueger from A Nightmare On Elm Street
Johnny Dee
25, Oct, 2013 @3:00 PM