'It feels like something different': turning The Hours into an opera
The acclaimed book and Oscar-winning movie, about three women grappling with despair, is making an unusual leap to the stage in New York
Ed Pilkington in New York
22, Nov, 2022 @6:37 AM
Readers suggest the 10 best actor transformations
Last week we brought you our 10 best transformations by actors in film. Here you suggest who should have made the list.
Aurora Percannella
03, Dec, 2015 @12:00 PM
Nicole Kidman: can-do spirit in a brilliant career
Focus, collaboration and respect are the other talents of the Australian megastar, finds Photograph 51's director
Emine Saner
18, Sep, 2015 @4:33 PM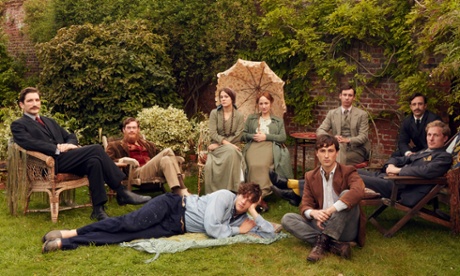 The 10 best… Bloomsbury moments
Ahead of a new BBC drama about the influential interwar group, including Virginia Woolf and Lytton Strachey, here are 10 key moments in their story
Alex Clark
10, Jul, 2015 @11:00 AM

Britain's big Bafta night as The Hours has the edge on Hollywood blockbusters
The British film industry was given a much-needed boost last night when Stephen Daldry's The Hours won two awards at the Baftas, the UK's answer to the Oscars, against stiff competition from big budget Hollywood blockbusters such as Chicago and Gangs of New York.
Rebecca Allison
24, Feb, 2003 @3:24 PM

Guardian/ NFT interview: Stephen Daldry
Stephen Daldry has followed up an acclaimed first film, Billy Elliot, with the even more fancied The Hours. The day after The Hours was nominated for nine Oscars, Daldry spoke to the Guardian's theatre critic Michael Billington about the film, awards and his love for theatre
Michael Billington
12, Feb, 2003 @6:01 PM
Stephen Daldry: He'll turn his hand to anything
Theatre, film - maybe even traffic - Stephen Daldry can direct them all. Here he talks about his acclaimed new movie The Hours, sexuality and his surprise marriage.
Kate Kellaway
08, Dec, 2002 @4:34 AM
Oscar hope as Daldry film wins US film award
Stephen Daldry's film, The Hours, his follow-up to the surprise success of Billy Elliot, was yesterday named best film by the National Board of Review in America, an early indicator of how the Oscar awards may go.
Fiachra Gibbons, arts correspondent
06, Dec, 2002 @12:59 AM