It's been four years since the credits rolled on the final Harry Potter movie and the boy wizard went strolling off into the sunset. But if the occasional post on JK Rowling's Pottermore site can't sate your appetite for more tales of bumbling muggles, wicked witches and magical creatures, there is good news. The British author has promised us a new trilogy of films set in the world of hippogriffs, kneazles and Hungarian horntail dragons. We've studied hard and spent every waking hour poring through the available texts. Now here's everything we think we know about Fantastic Beasts and Where to Find Them.
It's set 70 years before Harry's adventures at Hogwarts
The new movie centres on the famous "magizoologist" Newt Scamander, whose portrait can be seen hanging in Dumbledore's study in the hugely successful Warner Brothers movies. Scamander was introduced in 2001 by Rowling in the Fantastic Beasts magizoology compendium, which was published to raise money for the charity Comic Relief.
Scamander is said to have been born in 1897, and in 1927, after nine years spent travelling the globe in search of magical monsters, he wrote the textbook which Potter and his pals study in their first year at Hogwarts School of Witchcraft and Wizardry. During his time at the Ministry of Magic, Scamander introduced the 1947 Werewolf Registry and the 1965 ban on experimental breeding of magical creatures, as well as working with the Dragon Research and Restraint Bureau.
The action takes place in New York during the gilded jazz age
If you thought Rowling's stories were as English as tea and buttery crumpets, be prepared for an invasion of US witches and wizards. While we might not get to see the US equivalent of Hogwarts, the author has revealed that we will get to meet some of its ex-students. First among them will be Porpentina, or Tina, who is rumoured to be Scamander's love interest. Spoiler alert: Scamander marries her in the end. Interesting footnote: Rowling says American magic will be influenced by Native American culture.
The cast is coming together
The Warner Brothers studio announced in June that Oscar-winner Eddie Redmayne will play Scamander. British-born actor Katherine Waterston, best known for Inherent Vice and Boardwalk Empire, has signed on to portray Porpentina, while alternative singer-songwriter Alison Sudol is reportedly playing the witch's sister, Queenie. Meanwhile, Colin Farrell was this week announced as a New York wizard named Graves, whom Scamander meets during his visit. Other cast members include We Need to Talk About Kevin's Ezra Miller, who reports suggest will play Newt's rival (not named Kredan, however, according to Rowling) and Irish actor Jenn Murray. Ten-year-old Briton Faith Wood-Blagrove has also joined the production, following a global casting call, to play a mysterious character named Modesty.
Rowling is writing the screenplay herself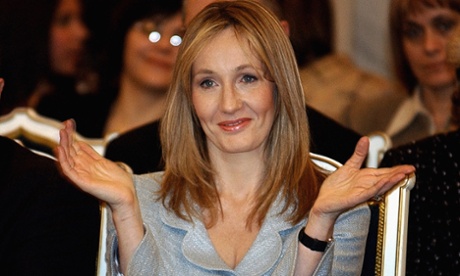 Steven Spielberg famously wanted to film several of the Harry Potter books as one movie, but in the era of author power (see also: Fifty Shades of Grey's EL James), that was never going to happen. Warner Bros are so keen to repeat the successes of the Harry Potter films, which are the second-highest-grossing franchise of all time with $7.7bn (£4.6bn) in box-office receipts, that they have invited the author to write the script herself this time. In most cases this would invite disaster, but it's quite possible that penning an original Potterverse tale for the big screen will be an easier task than adapting Rowling's books turned out to be for many of her screenwriting predecessors. And Rowling will have unprecedented clout to veto any attempted studio interference of the kind which can occasionally derail viable endeavours.
Daniel Radcliffe probably isn't in it
"I don't think I'm going to be coming back," said Radcliffe, who played Potter in eight movies, in 2013. "I never know what Jo [Rowling] is going to write, but at the moment I'm in the same position that everyone else is in – waiting to hear what information is coming out because I don't know anything about these new films."
Warner Bros is planning a trilogy
With Scamander having spent nearly a decade documenting beasties, and with Rowling herself on tap to dream up new adventures, it's no surprise that the studio is hoping for at least a trilogy of films. The trick will be to ensure they are more than just minor additions to the Potter canon, with the onus on Rowling to endow them with the same level of dramatic thrills as their blockbusting predecessors. Will we see early incarnations of the Death Eaters, or their 1920s equivalents? Or will the monsters themselves be the new saga's primary antagonists?
We'll find out as early as next year
Fantastic Beasts is due in cinemas in November 2016, which is not too long to wait to find out whether Rowling is a born screenwriter, Redmayne a worthy successor to Radcliffe in the lead, and whether these witchy American types can hold a broomstick to their European cousins.