Director: Ron Howard
Entertainment grade: B+
History grade: C+
In 1976, the rivalry between motor racing drivers James Hunt and Niki Lauda made for a legendary Formula One season.
Sex
The film begins with swaggering lothario James Hunt (Chris Hemsworth) going to hospital, his nose bloodied by an angry husband's fist. A sexy nurse patches him up. It's not long before he's getting it on with her, too. "I have a theory about why women like racing drivers," he says in voiceover. "It's our closeness to death." Maybe it also has something to do with how much they look like Chris Hemsworth. The scene is fictional, but not out of historical character. It is claimed (though not on any clear authority) that the real Hunt slept with 5,000 women during his lifetime, which if he started at 16 would have worked out as one every couple of days. Well, it's good to have a hobby.
Friendship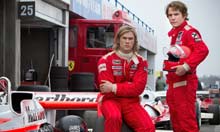 Hunt meets Niki Lauda (Daniel Brühl) when they're both racing Formula Three. Hunt is all hunky blond entitlement, champagne-swigging and recklessness; Lauda is disciplined, obsessive and – as everyone keeps reminding him – kind of ratty-looking. They're also both supremely arrogant alpha males, and loathe each other on sight. In fact, judging by Gerald Donaldson's biography of Hunt, their rivalry was quite friendly. Hunt won a Formula Two race against Lauda at Oulton Park in 1972; Donaldson notes that Lauda and another driver, Ronnie Peterson, congratulated him and "were genuinely happy to see James finally get a share of the success they felt he deserved". Hunt – who was not in the habit of sugar-coating anything he said to the press – said: "I got on very well with Niki and always had done since we first met in Formula Three and gypsied around Europe together. We raced against each other but we also teamed up as mates, not just casual acquaintances." To be fair, accuracy on this point would make for a much duller film.
Setbacks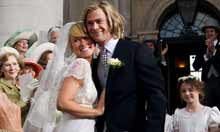 Hunt's patron, Alexander Hesketh (Christian McKay), runs out of money. "Probably have to sell this place," he says gloomily, glancing around his enormous stately home. In fact, Lord Hesketh did not sell Easton Neston – one of the most important private houses in England, thought to have been designed entirely by Nicholas Hawksmoor – until 2005, when it was snapped up by a lucky Russian businessman. With his big shiny car taken away, Hunt slumps into a haze of booze and drugs. This doesn't do much for his already ill-advised marriage to model Suzy Miller (Olivia Wilde). When confronted by the manchild she married looking all Kurt Cobainy in a shapeless cardigan, sullenly swigging whisky and ignoring her while playing with his Scalextric, she leaves him for Richard Burton. This is accurate.
Personalities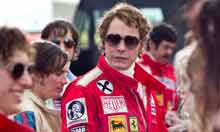 The film suggests a shade more romance for Lauda, showing him thrown together by fate with the beautiful, patient Marlene Knaus (Alexandra Maria Lara). In real life, he summarily dumped his devoted girlfriend of eight years for her. "I had a girlfriend before I met Marlene. And I loved Marlene more than her, so everything was simple then," the real Lauda said bluntly. Peter Morgan's smartly constructed screenplay and Daniel Brühl's exceptional performance capture Lauda's brusque manner perfectly – perhaps because Lauda himself advised on the film. "When I first saw the movie, I said, 'Shit! That's really me,'" Lauda said.
Racing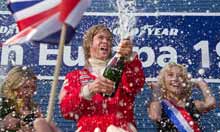 The rivalry between the two men reaches fever pitch in 1976, when they race each other for the title of world champion. The film's pivotal moment is the infamous German Grand Prix at Nürburgring in 1976, which it recreates with terrific historical precision and cinematic flair, both technical and artistic. Without giving too much away, there is no need to deviate from what really happened at Nürburgring, or thereafter – it really is just an incredibly good story.

Verdict
Rush takes a mechanic's wrench to a few of the facts, but it puts what is left of them together into a strikingly accomplished and watchable film.