On the day that Marion Cotillard fell into a bog, Justin Kurzel wondered about his decision-making. It was February 2014, and the Australian director was shooting his version of Macbeth on the Isle of Skye. It was the first film he had made with stars among his cast. The actor was between takes in her role as Lady Macbeth when she lost her footing. For a moment, she disappeared. "She went in up to her neck," Kurzel says. "I thought, 'Ah, OK. We may have lost her.'"
Cotillard resurfaced, but Skye remained itself. Now, Kurzel looks out at a mild London afternoon; then he was making a tightly budgeted film in the Highlands in winter, the location chosen for its raw authenticity. He had thought there might be "quaint little whisky pubs". The reality was one crew member physically lifted off their feet by the wind: "It was brutal. But I understood it. As a white Australian you're surrounded by this vast landscape you know isn't yours, so you're always intimidated. You expect to vanish up a mountain or get eaten by the ground. Which is kind of what happened in Scotland."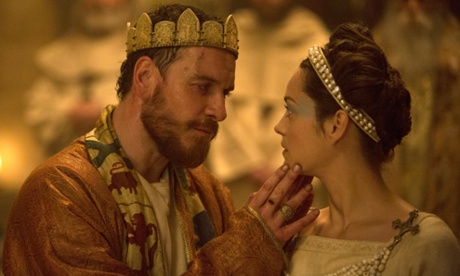 In photographs, Kurzel has a hint of Old Testament, dark-eyed with a fulsome beard, rarely caught smiling. In person, he looks like the sensitive twin of the man in the pictures; although dressed starkly in white shirt and black jeans, he has a certain delicacy. His voice is soft. When I tell him I really like his work he says: "Aw, thanks mate."
Still, going by his films you might pause if you saw him at the knife drawer. His debut was the blackly troubling Snowtown, about the Australian serial killer John Bunting; its follow-up is exactly the Macbeth you would expect from the same man. With Michael Fassbender as Macbeth, its gimmick is there is no gimmick: according to historical record, the setting is the Scotland of 1057, a place of cruel violence where crowns are made from bone and dogs lap at the blood of kings.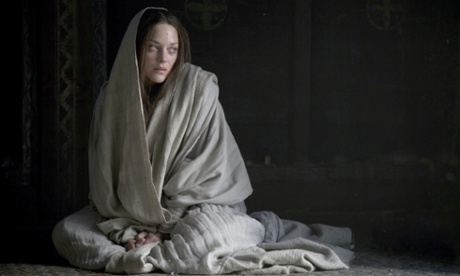 Of course, the thing about Macbeth is that, no matter how many GCSE controlled assessments it inspires, its menace endures. To Kurzel, making it felt like kids playing with a Ouija board. "After 18 takes of Marion doing "Come you spirits …" the atmosphere gets pretty weird. Once you start invoking certain things, it is like you're getting close to … evil, really."
Does he believe in evil? "Yeah. I do. I think there's a precipice that we stand on looking down on it, and it's paper thin. We know we can't come back if we jump, but we're drawn to it anyway. That's why Macbeth is so popular. The madness."
The play kept turning up in Kurzel's past. He first encountered it, naturally, at school in Gawler, south Australia. He doesn't recall it as well taught. "I think I hated it." Academia was not for him; by 18 he was working in theatre set design. It would be one of his first productions. Later, he would marry the actor Essie Davis (star of the much-admired horror movie The Babadook, soon to appear in Game of Thrones). Shortly after they met, she played Lady Macbeth. He says the fact that he married an actor is probably telling; he calls Cotillard and Fassbender "thoroughbreds," and says he delights in the "secret squirrel" relationship between actor and director.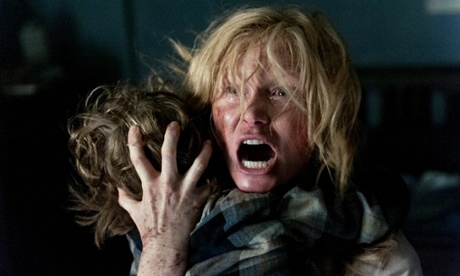 "Directing is a whole series of things that would be awkward socially. But I love that. I love actors. Talking with them, touching, laughing, crying." Has he cried on-set? "Oh, yeah. On both films. But honestly, actually working with the cast on Macbeth and Snowtown was sweet, funny. Kind of light. I know it sounds unlikely."
It does. If his Macbeth is bruising, Snowtown was a tale of murder told in pitiless closeup. It rightly ignited his career, the best film you'll ever see that you'll vaguely wish you hadn't. The killings took place through the 90s across the beaten-up suburbs north of Adelaide, close to where Kurzel grew up. Referring to the disposal of the victims, the tabloids called them the "bodies-in-barrels murders". When Bunting was tried in 2003 alongside the young accomplices he recruited, Kurzel and Davis were living in London; she was starring in Tom Stoppard's play Jumpers. He had just given up a successful career in set design to become a director. It had yet to pay off. "Looking back, I was quite depressed."
Eventually, he made a short, Blue Tongue, about a pair of kids from a housing estate who discover a rare lizard. It got into Cannes in 2005; doors prepared to open. Instead, Kurzel started paying the bills with advertising, TV spots for Tooheys lager and Dare iced coffee. His first film, he had decided, would be the story of the Bunting murders. The question of 'why' intrigues him, too. Some of it was knowing the place where they happened. But not all. "To me it was a story about mentorship, and parenthood, and a whole community of boys desperate for a father. And John became that. It's just he was also a psychopath."
Getting it made was arduous, the usual money issues only complicated by the notoriety of the case. It took until 2011. The cast were mostly non-professionals from the real Adelaide suburbs. Just before the shoot, Kurzel's father died; he was devastated. "I have a funny relationship with the film now. I find it hard to watch. I'm incredibly proud of it, but I don't think I could make it again."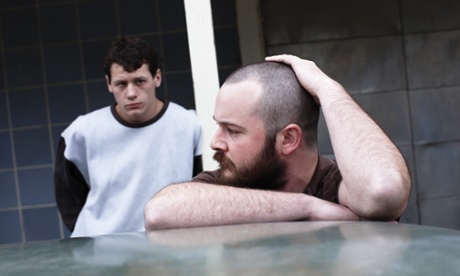 Davis and Kurzel have twin nine-year-old daughters. There may be an interesting conversation in the future when they want to see their parents' films. "I know. I don't feel like I need to explain anything to them now, but yeah. I've thought about that."
In the wake of Snowtown, Kurzel spent 18 months developing a thriller. "I was definitely up for making something a bit less … confronting." But when the funding collapsed, he was approached with Macbeth; Fassbender, already attached, was a fan of Snowtown. Between his fondness for actors and the mystique of the text, it was too much to resist; he did tweak the script to include a prologue in which the Macbeths bury their dead child.
Kurzel says his father's death ripples under both his films. "I've had a difficult time decoding my grief, working out what do with it. That's what I saw in Macbeth. They use ambition to replace grief. And that's what I did with Snowtown."
But getting from the affable dude here to the tortured soul of his films still takes a mental leap. In an interview 10 years ago, Kurzel said even Blue Tongue wasn't really about a lizard; it was about a child's experience of death. "Yeah, I see that, too. I just don't know what it is. I've got a lot of love around me. I've got a beautiful wife, two lovely kids. It's curious."
The day after we meet, he will start work on a film of the insanely popular video game Assassin's Creed. The link was Fassbender again, a producer of the movie as well as its star. Cotillard has been cast, too. Games are largely alien to Kurzel but the script, he says, is sophisticated. "It's to do with memory. Having a dialogue with your ancestors." There will also be green screens, a hefty budget, the corporate presence of Ubisoft Entertainment. He is, he says, "pretty stressed. The scale is frightening. But you have to be open to the unexpected."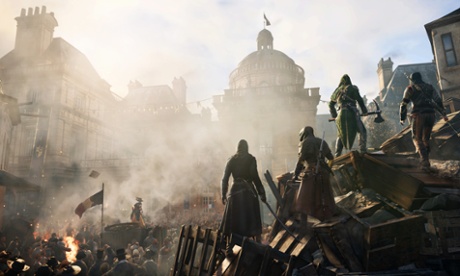 Indeed. After he made Snowtown, Sight & Sound magazine invited him to name what he saw as cinema's 10 greatest films for its once-a-decade poll of critics and directors. In Kurzel's list, alongside Scorsese and Coppola, was a more esoteric choice: the 2008 comedy Step Brothers, in which Will Ferrell and John C Reilly play hapless adult step-siblings, performers of a rap called Boats 'N Hoes.
"Oh, Step Brothers is genius. I could watch that film a thousand times." More to the point, he says, he is desperate to make a comedy. He's written the script for one himself.
"Last weekend with my girls," he says, "we had the most amazing time. We watched Fletch and Three Amigos, back to back." He debates the merits of Chevy Chase and Steve Martin. "I love Steve Martin so much, even in Dirty Rotten Scoundrels. What is it he's called in that?" Ruprecht, I say. "Ruprecht!" he repeats, savouring the sound of it. "Yeah. One day I just want to make a film that funny."
• Macbeth is released in Australia on 1 October, in the UK on 2 October and in the US on 4 December