Prince of Foxes (1949)
Director: Henry King
Entertainment grade: C
History grade: B
Cesare Borgia was the son of Pope Alexander VI, one of the naughtiest popes in history. Alexander, who ostentatiously and frequently broke his vow of celibacy, ensured Cesare became a bishop when he was just 15 and a cardinal when he was 18. Cesare became a politician and a warlord, and was suspected of the murders of several members of his own family.
Romance

In 1500, Cesare Borgia (Orson Welles) is attending the funeral of his sister Lucrezia's husband. This would be her second husband, Alfonso of Aragon. Lucrezia Borgia's first marriage to Giovanni Sforza was annulled, and he alleged that she was committing incest with her father, the pope. She married Alfonso of Aragon next, but he was brutally murdered in 1500 – and, as the film suggests, some believed Cesare to be the culprit. "It is my belief that everything, even death, can be turned into profit," says Cesare. He wants to take the duchy of Ferrara, and asks his men how they would do it. "Perhaps with 10,000 troops," suggests one. "Or a woman," Cesare answers. "We will walk into Ferrara through a bedroom." In real life, Lucrezia was indeed strategically remarried to another Alfonso: Alfonso d'Este, son and heir to the Duke of Ferrara.
Casting
Prince of Foxes' history isn't bad, but what really brings it to life is Orson Welles. He glitters as the wicked Cesare Borgia, giving him a quick wit and devilish panache, which leaves the movie's supposed hero, Tyrone Power, struggling to appear anywhere near as captivating as its villain. Unfortunately, the film is determined to make you sit through Power's plodding fictional storyline, based on a historical novel by Samuel Shellabarger, rather than just enjoying 100 minutes of Welles at his finest. Power plays Andrea Orsini, the son of a blacksmith who masquerades as a nobleman and soldier of fortune as well as being a pretty decent artist (well, this is the Renaissance). He is in love with Cesare's stunningly beautiful cousin Angela Borgia (Marina Berti), but that isn't going to stop him fooling around with other ladies (again, this is the Renaissance).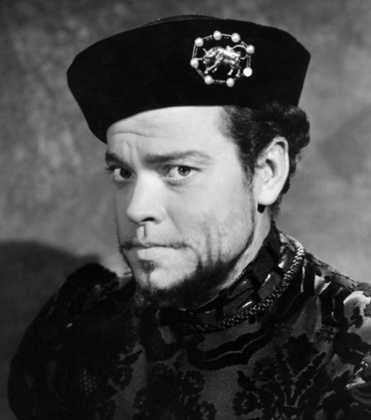 Places

Orsini is sent to Ferrara to negotiate and stops off in Venice to sell some of his paintings. Prince of Foxes was filmed in gorgeous locations in Italy. To save money, the producers decided to shoot in black and white rather than colour, which would have shown that some of the buildings were old and ruined, rather than looking new as they should have in 1500. "The moment we started working over there [in Italy], we knew we were wrong", admitted director Henry King. "The picture did well, made money and all that, but at the same time a picture of that kind just screams for color." It does, but cinematographer Leon Shamroy did a fantastic job nonetheless – and received one of his 18 Oscar nominations for this film. So Orsini floats dreamily past Venice – not a matte painting, but actual Venice, complete with the Campanile, the Doge's Palace and the Biblioteca, which was built between 37 and 91 years after Prince of Foxes is set. Oh well. You couldn't paint things out with CGI in 1949, and it would have been a bit much to ask them to knock it down for the sake of historical accuracy.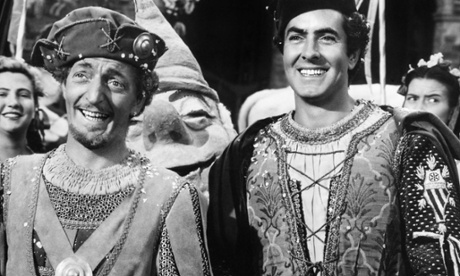 War

Naturally, Orsini runs into trouble with a woman: the insipid Camilla (Wanda Hendrix), who is married to an elderly and tiresome count (Felix Aylmer). Orsini is supposed to bump the count off so Cesare can conquer his fictional domain of Citta del Monte, but in the event he gets self-righteous and switches sides. There are some impressively staged scenes of Renaissance warfare – including a siege at the glorious 13th-century castle of Mount Titano in San Marino. Even so, you're likely to spend much of the film waiting for Orson Welles to turn up again. "There is no victory in power, no honour in deceit, no future in living as you will live, hated and despised by everyone," Orsini tells Cesare. In real life, Cesare survived syphilis and malaria but was eventually hunted down and hacked to death at the age of 31 by an assassination posse of 70 horsemen.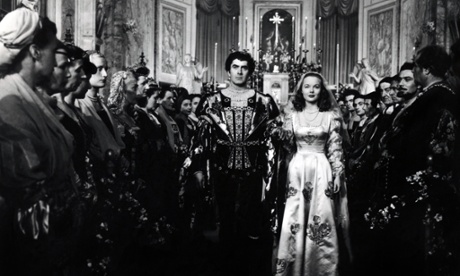 Verdict

The real story of the Borgias is much more thrilling than Prince of Foxes' fictional adventures.