"They were a complete pain in the neck," sings Olivia Colman's Julie. "Y'know, they, they're better off 10 feet under … That's a horrible thing to say, isn't it? But I'd love to shake his hand and say: 'Thank you very much for getting rid of them.'"
Julie, who was interviewed by Alecky Blythe in Ipswich, late 2006, is referring to five women, aged 19 to 29, who were strangled to death and dumped, or arranged, naked in the woods. The hand she wants to shake is that of Steve Wright, the serial killer, and her neighbour.
The victims had used Julie's street, London Road, as a place to attract punters, and then to feed their drug habits. A quiet residential road full of cheerful, flawed, decent people became the centre of Ipswich's red-light district, and then the hunting ground for one of Britain's most brutal serial killers, who lived at number 79.
Before and during Wright's trial, Blythe, a former actor turned experimental playwright, ingratiated herself with the residents of London Road who, for those few weeks in late 2006, were caught in the salacious, judgmental way in which Britain, as a nation, responds to such acts of depravity.
"We got a lot of bad press ... when it was all goin' on," sings Julie, "sayin'... 'London Road was a prostitute area' and so forth like that, and we jus' got absolutely cheesed off with it as a community ... It's not nice bein' labelled."
We're backstage at the National Theatre, sitting in the office of Rufus Norris, its newly appointed artistic director. Norris directed the original stage play of London Road, and the new film. Late from a meeting and due in another soon, he listens to his writer intently while chewing on a sandwich.
"They had a load of journalists looking for their scoop on Steve Wright," Blythe says. "'What was he like? Was he strange? Did they ever suspect him? Did they know the victims?'
"I wanted to know what it was like to live a few doors up from a serial killer. They were like: 'Yes, we'll tell you about that, because it's been a fuckin' nightmare.'"
Blythe returned to London with more than 100 hours of recordings, and was paired with Norris by his predecessor at the National, Sir Nicholas Hytner. The relationship, they admit, was at first wary. "I was worried he wouldn't see the beauty in the detail of the dialogue – the 'ums' and 'errs'," Blythe says, glancing at him briefly. "I think he sensed I was worried about losing the authenticity of the delivery, but we worked through it."
The resulting play debuted to rave reviews at the National's Cottesloe theatre in April 2011, before transferring to the larger Lyttelton. The BBC got in touch, and a film was made for £3m.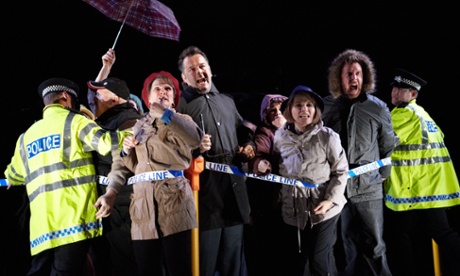 London Road depicts a community of people who – via fish and chip nights, tea and biscuits, and gardening competitions – gradually find a way of emerging from the shadow of such violence.
But this is no normal documentary portrait. Instead, London Road is a "verbatim" musical, matching – word for word, respecting every pause, every stutter, every colloquialism – the cadence of throwaway comments and small observations to the camp melodies of a West End jolly.
"We had to try and find a way that honoured the people of London Road, that little Britain in there," Norris says. "It's a very political piece, with a small 'p'. It's about communities all over Britain, in a landscape where government or local government are reluctant to deal with the complexities of issues like prostitution or drug addiction.
"They can't be properly dealt with by government, so they're left alone. They're not looked after, because doing so would be too unpopular. There are plenty of models throughout the world where people are doing innovative things with problems like this. But no one would do it here because the press would turn against them."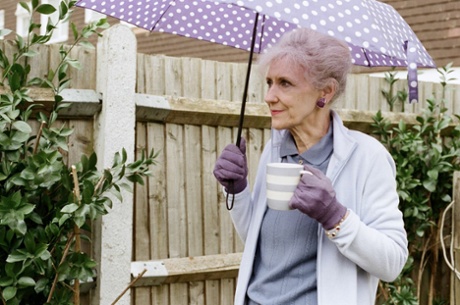 A surprising but largely welcome choice for the role of artistic director, Norris, a 50-year-old father of two, who made his film debut in 2012 with the little-seen Broken, succeeded Hytner in April on the promise of bringing more female and non-white voices into the National.
How is he finding the new gig? "I don't think you can know whether you're suited to it until you do it," he says. "I think it will be hard for me to say, 'Yeah, I'm in the right place,' or to know whether the place is happy with someone like me, until we've got the first year out of the way. I'm enjoying parts of it, and I think I'm managing to stay on my feet."
The pressure of the role, he admits, is on his mind. "I'm now not allowed to be a beginner, or a promising newcomer, or the outsider, or the pirate ship, or any of those things," he says. "This is the National Theatre, and everything has to be at a standard."
He expects to work 80 to 90 hours a week, and not to have a life beyond work. Some "difficult decisions", he admits, will have to be made. "I have the stamina," he says. "But that doesn't mean I'll be any good at it. I didn't expect the job to find my exposed nerves like it has."
Which nerves have been exposed ? "What's sharp is when you really, properly start doubting yourself. It's about recognising your insecurity and weakness" he says with a quick smile. "I sometimes feel that if I throw more hours at this, then it'll all be fine. And then suddenly I'm getting nowhere near enough sleep. Or, on a more personal level, the voice inside my head saying 'you can't do it' gets a bit too loud."
Despite the self-deprecation, four plays have already opened under Norris's watch, and each has been a success. Moira Buffini and Damon Albarn are currently writing a musical inspired by Alice in Wonderland, which Norris will direct, and then there's the daringness, and sheer performative skill, of London Road. Tom Hardy, "an old mate", has a seven-minute singing cameo in the film, as a taxi driver with a little too much insight into what the killer might be like, while Olivia Colman and Anita Dobson, in their effortlessly sympathetic ways, lead the film. But they're easily matched by the original ensemble stage cast.
"We had six weeks of rehearsals, and four weeks of that were sat around a tape recorder or piano," Norris says. "There were very strict rules. You have to say it how they said it, exactly. If you miss an 'err', or add one in, we start again. Embellishment is out of the question."
"I'm sure all the performers cried in the toilets," says Blythe. "But they are all fantastic musicians. They were analysing the lilt in someone's voice and saying: 'I think they've gone from an F to a D flat there.'"
The end product is a strange, unsettling and often deeply moving work of verisimilitude that, in its journalistic foundations and dramatic execution, holds some dark truths about British life.
Did either of them struggle with some of the views expressed by the residents towards the murdered girls?
"If any of us lived on that street, I don't think we would have the same liberal views about prostitution," Norris says. "If there is a failing in the film, it's that I didn't work hard enough to show what it was like for people living there, particularly those with teenage daughters, when they had prostitution happening on their doorstep. I discovered after the event that it was far more extreme than I thought.
"But at the same time, you have to balance it by acknowledging the fact that these young women are drug addicts, and are not being looked after by society either."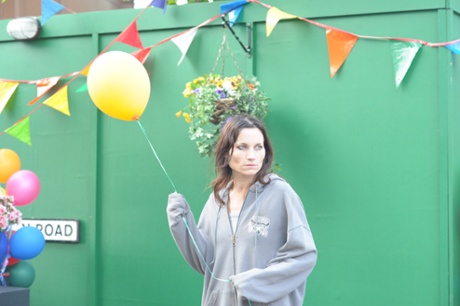 The remaining prostitutes, the ones who escaped Steve Wright, exert a ghostly presence in the film, often wandering, unseen and unheard, through scenes of community endeavour. But their experiences and their own personal trauma increasingly become the beating heart of the drama.
Was that a directorial choice, I ask – and if so, one that could be seen to undermine the verbatim message of the film, and a community's opportunity to speak for itself on its own terms?
"I don't think it's a paradox to incorporate both perspectives," Norris says, "because they sit cheek by jowl in real life. Saying 'the girls are right' or 'the residents are right' is a bullshit response.
"And the fact is," Norris continues, "there's no question of whether this character would say this line like this or not. They did, verifiably, exactly like that. As an audience, you're relieved of that judgment. I think people are instinctively compassionate towards the truth, and if they feel they're getting the absolute truth – a guarantee that this is exactly what the person said – then you sort of can't argue with that."
• London Road: The Live Film Premiere will be screened in cinemas across the UK as part of NT Live on Tuesday 9 June. London Road is in cinemas from Friday 12 June.