Tilda Swinton takes on another transformation in hit comedy Trainwreck as a made-up magazine editor but the Oscar-winning actor has classed the makeover as "pretty extreme".
Swinton, usually known for her androgynous style, has talked about women who adopt a similar look to her character in an interview with The Mary Sue.
"It's fun to dress as someone different and this woman looks, frankly, like a lot of women I pass on the street every day, the women who go for that particular tandoori tan and the eye make-up and hair," she said. "But for me, that look is pretty extreme."
The 54-year-old star of Michael Clayton and Only Lovers Left Alive plays the brash boss of Amy Schumer's character in the new film and many critics have found her to be almost unrecognisable in the role.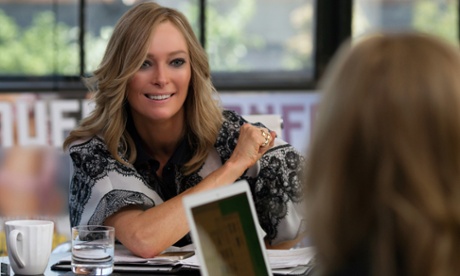 "I'm delighted to say that I'm unrecognisable," she told The Huffington Post. "I don't know whether one would really want to be recognisable in this role. But here we are and it's available for everybody. You just have to go to a big make-up counter in a big department store and you, too, can get that look."
Trainwreck, directed by Judd Apatow, opened big in the US over the weekend with a $30.2m gross from a $35m budget. Swinton recently signed on to play opposite Benedict Cumberbatch in Marvel's Doctor Strange. "I have yet to decide exactly where I'm going to place the gender of this character," she said. "It's not that I know and I'm not telling you - I have yet to decide that."