Films about musicians and books about music haven't exactly been scarce in recent years. But 2015 promises to be a bumper year for lionisations and demystifications, alternative histories and big-screen retellings.
Kurt Cobain remains a much-misunderstood man. The latest attempt to decode the feminist punk rocker lands in April, 21 years after his suicide. Named after a mixtape Cobain made and eight years in the filming, the documentary Montage of Heck (dir Brett Morgan; executive producer Frances Bean Cobain; HBO) will be screened in UK cinemas after its TV broadcast in the US in May (there's a companion book, too). It offers up private home-movie footage, never-before-seen artwork and unheard demos, plus record-straightening insights from contemporaries and the Cobain family, who are all on board. A companion piece of sorts comes in the form of the Kickstarter-funded Salad Days (dir Scott Crawford), a documentary about Cobain's beloved DC hardcore punk scene (fellow Nirvana man Dave Grohl's formative band, Scream, are included), the ethos of which the distressed Cobain believed he had betrayed.
A radically different view of the 1980s comes from Straight Outta Compton (dir F Gary Gray, due out in the US in August), an a biopic about the rise of hard-hitting Cali rap crew NWA that – annoyingly – shares its title with a forgettable 1999 drama. "I don't know any other movie where you can mix gangster rap, the FBI, the LA riots, HIV and fucking feuding with each other," says Ice Cube (played here by his son O'Shea Jr; Cube produces, alongside Dr Dre). Celebrated character actor Paul Giamatti plays their manager, adding some quirk; filming in Compton, meanwhile, was disrupted by a real drive-by shooting in August, proving how little things have changed in a divided LA.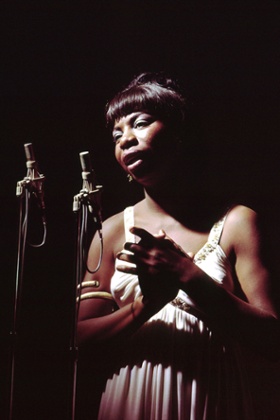 A number of "controversial" (which usually actually means "perfectly reasonable") female artistes are also set to get the documentary treatment this year. Outspoken and unbowed, the troubled Nina Simone's commitment to civil rights is one focus of a forthcoming Netflix "epic", What Happened, Miss Simone? (dir Liz Garbus), which also finds ample space for Simone's extraordinary music in the form of unheard songs and unseen archive footage. A biopic called Nina, shown at Cannes in 2014 and unrelated to Garbus's doc, still awaits general release, mired as it is in lawsuits and controversy over its choice of actress Zoe Saldana as Simone: too pale-skinned, say many.
Depending on your viewpoint, Maya Arulpragasam (aka MIA) is either a loud-mouth shock tactician or a fearless singer whose commitment to banging global beats and justice for the Tamil minority of Sri Lanka are exemplary. A troubled, on-again-off-again doc about her finally looks like being released this year (as yet untitled, dir Steve Loveridge). A documentary about the iconoclastic Grace Jones has been in the ether for years, too. Both Sophie Fiennes's Jones doc and Loveridge's MIA adventure have benefited from successful pitches for BFI funding last year; an ovation is deserved. Jones's own hardback memoir, Miss Grace Jones, is expected in September (Simon & Schuster).
Even more long-awaited is Miles Ahead, the Miles Davis story, expected sometime this year. Don Cheadle directs and stars (and co-funds) as the jazz trumpeter, one of the titans of 20th-century music. Rather than aiming for completism, Miles Ahead focuses on two specific periods in Davis's life, the 1980s and the late 1950s, aiming for wider truths, rather than pernickety accuracy.
Rumours suggest that Rocketman, the life story of Elton John, will also be released in 2105. Starring The Dark Knight Rises' Bane, Tom Hardy (who has also played Charles Bronson), it's billed, with the restraint and understatement typical of Elton himself, as a "larger-than-life movie musical spectacle". Hardy has revealed that he prepared for the role by dressing in Elton John's clothes (source: Daily Mail) and that he "can't sing to save his life".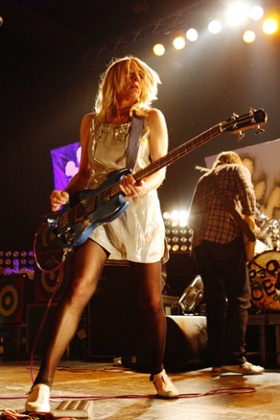 Sonic Youth's Kim Gordon leads the pack of literary pop memoirs. As though the story of how one California girl became one of the leading lights of New York's bristly No Wave scene, paving the way for the entire alternative rock movement, were not gripping enough, Gordon recently divorced Thurston Moore, her bandmate and partner of 25+ years, the starting point for the moving and candid Girl in a Band (Faber, 24 February), of a piece with former Slit Viv Albertine's celebrated account from last year. Fellow New York transplant Patti Smith has already written one brilliant memoir, about her time with Robert Mapplethorpe, Just Kids. Due in September, M Train (Alfred Knopf) redirects the focus on Smith herself, her later musical life and her thus-far unexplored parallel careers as a wife and mother. Another returnee is Everything But the Girl's Tracey Thorn, whose last bestseller focused on the pop life and motherhood. Naked at the Albert Hall examines singing, stage fright, Auto-Tune and more besides (Little, Brown, 30 April).
More traditional rock-pig fodder comes in the form of Whiskey Bottles and Brand-New Cars: The Fast Life and Sudden Death of Lynyrd Skynyrd (Chicago Press, 1 April) by recidivist biographer Mark Ribowsky. Yes, there's the jaw-dropping tale of the southern rock bad boys (original singer Ronnie Van Zant was among the band members who died in a plane crash in 1977), but also Ribowsky's wider discussion of southern manhood, the theme of Skynyrd's Sweet Home Alabama.
A titan of esoteric music joins the fray this year. Composer Philip Glass has written a memoir, Words Without Music (Faber, 2 April), spanning his works and times. It will "recall his experiences working at Bethlehem Steel, travelling in India, driving a cab in 1970s New York [and] his professional collaborations with the likes of Allen Ginsberg, Ravi Shankar, Robert Wilson, Doris Lessing and Martin Scorsese".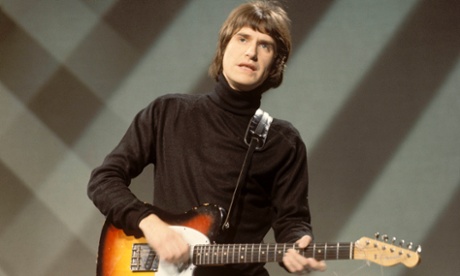 Sometimes a tale is just waiting for the right writer. The story of the Kinks' Ray Davies has been explored before, but the forthcoming biography by Johnny Rogan – Ray Davies: A Complicated Life (Bodley Head, 5 Mar) – looks set to up the Kinks industry ante. Rogan has considerable form; he covered the breakdown between Morrisey and Smiths guitarist Johnny Marr in the celebrated The Severed Alliance and is well placed to referee the vicious feuding between Ray and his brother, Dave.
Similarly, folk rock fan-turned-journalist-cum-PR-turned-biographer Mick Houghton takes as his subject Sandy Denny, leading light of the British folk-rock movement of the late 1960s and – trivia alert – the only guest vocalist ever to record with Led Zeppelin. His meticulously researched I've Always Kept a Unicorn: The Biography of Sandy Denny (Faber) is due 5 March.
By contrast, following on from his 2012 book on British independent labels, How Soon Is Now, Richard King's Original Rockers (Faber, 2 April) takes a sidelong glance at the ecosystem of the independent record shop "combining memoir and elegiac music writing".