One of the last links to the glory years of the Hollywood film noir, Coleen Gray, has died at the age of 92. Gray was best known for her roles in the 1940s thrillers Kiss of Death and Nightmare Alley, both released in 1947 by 20th Century Fox for whom she was a contracted player, and for Stanley Kubrick's The Killing, almost a decade later.
Gray was born in Staplehurst, Nebraska in 1922, and made her way to Hollywood after studying theatre. After more theatre work in Los Angeles, she was hired by Fox in 1944 – and experience of which she would later say: "When I got my contract at 20th I was in seventh heaven, but I found out that a movie career is mostly hard work laced with disappointments."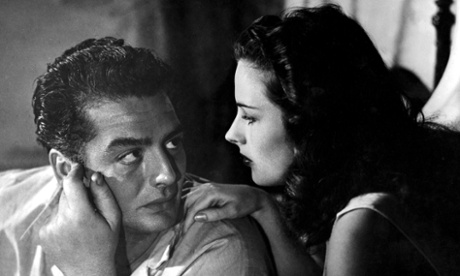 Gray's first significant role was as John Wayne's sweetheart in the successful cattle-drive western Red River – she is the girl Wayne's Tom Dunson leaves behind when he heads south – but though the film was shot in 1946, it was held back for two years after Howard Hughes sued director Howard Hawks. Gray by then had gone on to shoot Kiss of Death – in which she played Victor Mature's babysitter turned love interest – and Nightmare Alley, which saw as a carnival showgirl who marries Tyrone Power's scheming con artist. Other noirs of the period saw her as a drug-courier nurse in The Sleeping City (1950) and as a lawyer in Kansas City Confidential (1952).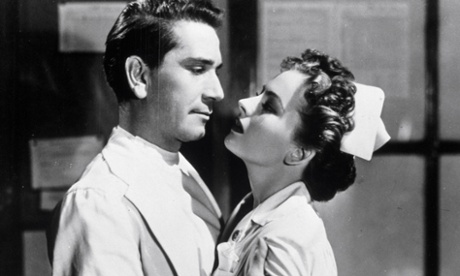 Her most high profile role came in Stanley Kubrick's 1956 noir, The Killing: again, she plays a girlfriend/sweetheart figure, this time to Sterling Hayden, whose one-last-robbery is designed to pull a nest egg so he can settle down and marry her. However, her film acting career waned along with the noir style, and despite some horror and sci-fi films – The Leech Woman, The Phantom Planet – she turned to TV, making a string of guest appearances in the 50s and 60s, in the likes of Alfred Hitchcock Presents, Perry Mason, and Rawhide.
Gray married three times, and is survived by two children: Susan, from her first marriage to TV writer Rod Amateau, and Bruce, from her second to William Bidlack.