Having risen from the fusty ashes of LoveFilm's streaming service, Amazon Instant Video is beginning to give Netflix a fair run for its money, though much of its treasure remains buried. I wasn't aware that Joe Swanberg's delightful Happy Christmas has been available there for some time now, though with eggnog season more or less upon us, this feels the right moment to point it out.
Denied the cinema release Swanberg's Drinking Buddies got last year, but the best film yet from this one-man indie industry, his latest joins last week's DVD highlight White Reindeer in the canon of grown-up counter-Christmas comedies. Shot in Swanberg's own eccentric Chicago home, this efficient but generous character comedy sees the director-star taking a secondary onscreen role to two lovable actresses, both on rich form: Melanie Lynskey as his uptight novelist wife, frazzled by new parenthood, and Anna Kendrick, as his wild-child sister.
When Kendrick, clouded in a boozy breakup fug, descends upon the household in the December crush, the two women alternately clash and collaborate in ways that are consistently, illuminatingly funny: if Swanberg set out to write a film that passes the Bechdel test as many times as possible in the space of 80 minutes, he may have succeeded. Bonus points for Lena Dunham's brief, perfectly zonked-out performance as Kendrick's best friend, and an endearingly bemused toddler (again, Swanberg's own) who makes most Hollywood tots seem like CGI creations by comparison.
DVD shelves look understocked this week, with few daring to challenge the laddish might of The Inbetweeners 2 (Channel 4, 15) — the year's second-highest grosser, with the emphasis strictly on "gross". Anyone already acquainted with TV's sex-starved quartet of comprehensive-school dolts will have a grand time with this baldly riotous outing, which changes the backdrop (Down Under, in noble gap-year tradition) but precisely nothing else about the boys' perennially scuppered quest for coolness. If it lacks some of the oddly caring sense of brotherhood that distinguished the first film, the sheer gusto of the gags — let's just leave it at "shit" and "waterslide" – compensates.
Two other sequels this week do less to stick in the memory. I have a soft spot for the fleet-footed, bun-brained Step Up series — the Astaire and Rogers films of the 21st century, albeit with less sparkling repartee — but Step Up 5: All In (Universal, 12), uniting various otherwise-unoccupied cast members from the other four, is a rote entry: the dancing, as ever, is sharp, but even the choreography feels repurposed.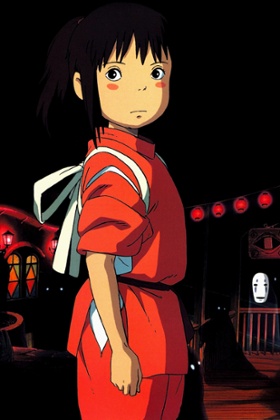 Planes 2: Fire & Rescue (Disney, U), meanwhile, is back-of-the-runway Disney filler: further charting the adventures of a high-flying crop-duster with eyes, it's a lesser follow-up to a soulless spinoff from everyone's least favourite Pixar film (Cars), now with added sexism and aviation-themed punnery. Your kids deserve better: the gleaming, newly released Blu-ray (at last!) of Hayao Miyazaki's Spirited Away (Studiocanal, PG), as deliriously inventive a feat of fantasy world-building and fairytale heroism as exists in contemporary cinema, is just the ticket.
On the art-house front, The Possibilities Are Endless (Pulse, 12) is a fragmented, fiercely moving but appropriately unsentimental documentary look at Scottish musician Edwyn Collins's gradual recovery from a devastating stroke. Ben Rivers and Ben Russell's A Spell to Ward Off the Darkness (Soda, 15), on the other hand, is a cool, isolating plunge into video art, furrowing its brow and fixing its camera in place on a search for modern-day idylls. It's as far removed from The Inbetweeners 2 as John Cage is from Miley Cyrus, but one may as well have both.