Lynne Ramsay and the makers of the Natalie Portman western Jane Got a Gun have settled a lawsuit stemming from the Scottish film-maker's decision to quit production a year ago.
Producers said they would no longer be pursuing the acclaimed director of Morvern Callar and We Need to Talk About Kevin for more than $850,000 (£512,000) in reported fees and damages. "Jane Got a Gun Production LLC and Lynne Ramsay announce the pending civil action and all other disputes between the parties associated with Jane Got a Gun motion picture have been resolved privately and to their mutual satisfaction," the parties said in a statement to Screen Daily.
The settlement appears to bring to an end a rollercoaster production process on Jane Got a Gun that was played out in the public spotlight last year. Ramsay quit production on the indie drama prior to the first day of shooting following a three-day standoff with producer-financier Scott Steindorff in March. In their suit, producers claim her departure amounted to a dereliction of duties which led to production delays on the movie. They claimed the Scottish director was "repeatedly under the influence of alcohol, abusive to members of the cast and crew and generally disruptive" and "failed to adhere to proper safety protocol for handling weapons on set when she pointed a prop gun directly at a camera and, in turn, at the camera crew before first taking proper precautions".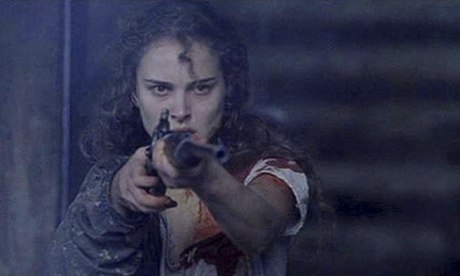 Ramsay made it clear in a statement at the time that she denied all allegations against her as reported in the media, and said she would fight the case in court.
The director's departure was accompanied by a conveyor belt of personnel shifts on set in Santa Fe, New Mexico. Joel Edgerton was originally due to play the villain, but switched to a heroic role after Michael Fassbender stepped out. Jude Law was swiftly recruited to play the bad guy, but dropped out after Ramsay was replaced with Warrior's Gavin O'Connor. The British actor's own replacement, Bradley Cooper, left owing to prior commitments to David O Russell's conman drama American Hustle, and the film was eventually completed with Ewan McGregor in the role.
Jane Got a Gun stars Portman in the title role of a farmer forced to take desperate measures to protect her life and home. Sources close to the production previously told the Hollywood Reporter that Ramsay left because she was still waiting to receive an approved schedule, script or budget as the beginning of the shoot loomed. The film currently has a tentative release date of August in the US.