If a film seemingly made for the express purpose of piling up Oscar nominations then receives precisely none, does it make a sound? Well, yes and no. Lee Daniels' The Butler (Entertainment, 12) was a surprise summer hit in the US, where audiences weary of monsters fighting robots were apparently up for a windy dose of all-star, semi-fictionalised civil rights history, but that doesn't mean it has anything to say.
Awards voters, oddly, couldn't see the hokey Forrest Gump parallels in Forest Whitaker's Cecil Gaines, humble White House butler to every president from Eisenhower to Reagan. A noble cypher who stoically pours tea while history is made around him, he's a less-than-riveting presence around whom to centre the narrative; there's more going on back home, where his radical Black Panther son (David Oyelowo) and feisty wife (Oprah Winfrey) strike the film's few sparks. Daniels' usual go-for-broke kitsch sensibility, which yielded such tangy rewards in The Paperboy, is on an unwelcome leash throughout.
The politics are actually sharper in Ender's Game (Entertainment One, 12), Gavin Hood's teen-targeted but solemnly intelligent adaptation of Orson Scott Card's popular sci-fi novel, which suffered some negative publicity thanks to Card's crackpot homophobic beliefs. Hopefully it'll find a more forgiving audience on the small screen, since this commendably unsentimental tale of a child soldier (a terse, focused Asa Butterfield) chosen to lead the humans' battle against alien attackers – with morally slippery consequences – boasts ideas nearly as elegant as its sleek, utilitarian production design.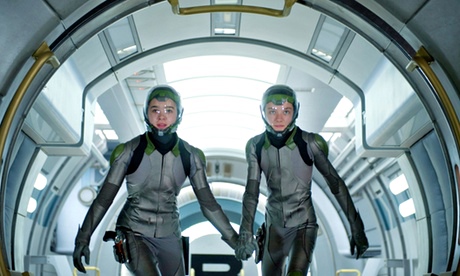 Even more under-seen last year – despite a surprise triumph at the British independent film awards – was Metro Manila (Independent, 15), a drum-tight suspense thriller with mild (and debatably authentic) social-realist overtones that seems destined for a lesser English-language remake. Taking as its hero a destitute Filipino family man who ups sticks to the slums of Manila in pursuit of a better life, the film initially threatens earnest poverty tourism before taking a sharp right into ingenious heist territory; for director Sean Ellis, it's a vast improvement on his 2006 Cashback.
No less impressive on the British genre front is Jeremy Lovering's debut feature In Fear (Studiocanal, 15), a truly nifty and roundly terrifying exercise in minimalist horror. A young couple on a weekend break get lost while searching for their rural Irish hotel; as darkness falls and all roads turn to figures-of-eight, their mutual tetchiness is further cranked up by an unseen tormentor. It's simple in concept and gaspingly tense in execution, with terrific work from Alice Englert and Iain De Caestecker as the hapless lovers.
Brie Larson's clear-eyed, unsentimental performance as a recovered abuse victim working in a halfway-house for troubled teens is the chief reason to see Short Term 12 (Verve, 15), a thoughtful, deeply felt character study from Destin Daniel Cretton that nonetheless has that acoustic beigeness common to so many US indies these days. In a slightly more droll flavour, this also runs through Joe Swanberg's amiable friends-or-lovers romcom Drinking Buddies (Sony, 15), which gives the increasingly promising Olivia Wilde more to do than usual as a feckless brewery owner impinging on her colleague's marriage.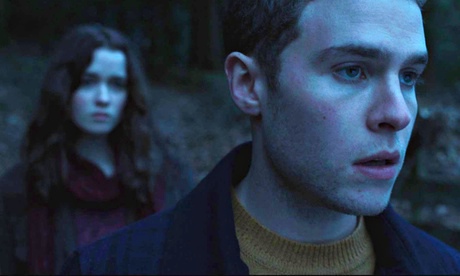 Both are more rewarding than Age of Uprising: The Legend of Michael Kohlhaas (Chelsea Films, 15), a drab slab of 16th-century French history that not even Mads Mikkelsen's considerable charisma can animate. Would that he were a presence in Boys on Film 11: We Are Animals (Peccadillo, 15), the latest in the popular series of gay-themed short film compilations: it's a jumbled bag worth checking out for Magnus Mork's lovely, Cardiff-set observational piece Burger alone.
On the streaming front, Netflix has made some welcome additions in the past week: those who have yet to check out 2013's best Somali-pirate-attack thriller A Hijacking and Sarah Polley's shape-shifting family self-portrait Stories We Tell now have no excuse. And for those gearing up for the next Muppet adventure in cinemas, the fuzzy felt gang's finest screen outing to date, 1981's The Great Muppet Caper, is surely essential prep work.