Sixth Sense duo Bruce Willis and M Night Shyamalan are in talks to reunite on a new drama about a man who sets out to traverse the United States on foot after losing his wife in a tragic accident.
Labour of Love is based on a screenplay Shyamalan sold prior to finding mainstream success with the 1999 supernatural thriller, his third film as director. It will be his first movie with Willis since Unbreakable, in 2000.
The new film is set in Philadelphia, where both The Sixth Sense and Unbreakable took place, but fans expecting a return to the style of the duo's early collaborations may be disappointed. Labour of Love contains no supernatural elements, according to Deadline, and the project may not lend itself to the film-maker's trademark "twist" ending.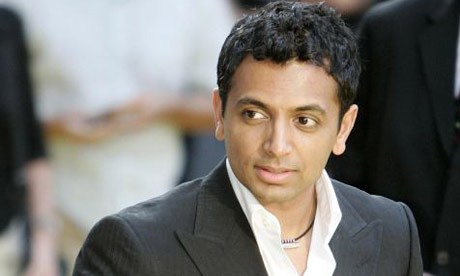 Shyamalan's screenplay centres on a taciturn bookshop owner, Willis, who is haunted by the notion that he never told his late wife how much he loved her. Recalling that she once asked him if he would walk across the country for her, he sets out to do just that as an expression of his adoration. The film will follow the journey from Philadephia on the east coast to the city of Pacifica, in California, her favourite place to visit.
Deadline suggests that Shyamalan's script is owned by Twentieth Century Fox, but reports that negotiations are under way to release the screenplay ahead of a possible sale at the Berlin film festival in February.
Shyamalan's critical standing has been on a distinct downward spiral since The Sixth Sense brought him Oscar-nominations for best director and best original screenplay in 2000. His films Lady in the Water, The Happening and The Last Airbender were nominated for Razzie awards, which celebrate the year's worst-reviewed movies. The director's most recent film, the Will and Jaden Smith sci-fi turkey After Earth, is up for six prizes, including worst director and worst screenplay, at this year's event.