Each week before the Oscars, which take place on 2 March, Guardian film reviewer Tom Shone breaks down the likely winners at this year's Academy Awards. Today: best actress, best costume design, best production design, best makeup and hairstyling, best animated feature, best animated short, and best original song.

Will the Woody Allen controversy derail Cate Blanchett's chances of a second Oscar? After last week's open letter to Allen from his adoptive daughter, Dylan Farrow, in which she accused him of sexually abusing her when she was seven years old, you could hear Oscarologists coughing into their fists as they attempted to address the question.
Farrow's letter could not have been more pointed – "What if it had been your child, Cate Blanchett?" she asked, firing a burning arrow right into the central lane of the best actress race, as voters approached the final round of voting, which takes place from 14 to 25 February.
Blanchett has been the front-runner since July, when critics first caught wind of her turn in Allen's Blue Jasmine as a boozy, Blanche-like socialite keeping her illusions aloft after a Madoff-like scandal reduces her to penury. The performance is something of a one-trick pony – the film allows Jasmine no release from her illusions, while the audience is indulged repeatedly in seeing through them – but it hits a nice sweet spot for a town perched precariously between rental gowns and ruin. Everyone in Hollywood knows someone like that.

"Is Cate Blanchett's best actress Oscar for her performance in Woody Allen's Blue Jasmine as assured as most people believe?" asked the Hollywood Reporter's Scott Feinberg, who decided that with the renewed controversy over the film's director, the road to her second Oscar had just gotten "a little bumpier".
Others sensed an opening for the other contenders. "It is very likely an opportunity for Amy Adams to be the one winner from American Hustle's four acting nominations," concluded Awards Daily's Sasha Stone.
Certainly, if anyone is going to take it from Blanchett it will be Adams, an Academy favourite nominated for Junebug, Doubt, The Fighter, The Master and now American Hustle, where as James Wolcott put it she cuts "through the clutter of 70s bad-taste decor and chunky appliances, pinning each closeup like a struck arrow quivering in the bullseye. Adams' Sydney Prosser gleams like scissors."
A good rule when trying to anticipate potential upsets – and hardened Oscar-watchers live for the upsets – is what I call the "morning after" rule. If you're trying to assess whether a potential upset will take place, imagine how it would feel the morning after. How's the hangover?
Not the real one – the moral/aesthetic one. In 2003 the Academy gave a best director Oscar to Roman Polanski, for The Pianist. The Farrow-Allen case is much murkier, at least legally, than that concerning Polanski. Charges were never brought.
Imagine that the academy decides to distance itself from Woody Allen, and how that would feel the morning after – not just the public censure of Allen, but the apparent punishment of Blanchett for the alleged crimes of someone else, and the question mark that would linger over an Adams win. No way is the academy getting embroiled in that.
Blanchett is safe, I think.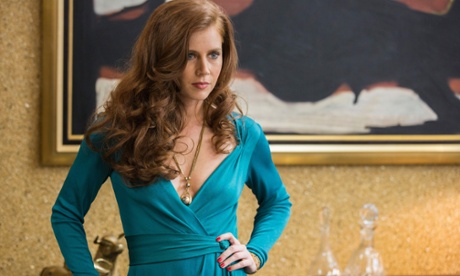 In other awards
Best makeup and hairstyling should go to Dallas Buyers Club. Its main competitor is Bad Grandpa, but the academy are big on Jean-Marc Vallée's Aids drama, nominating it six times, and I don't think a Jackass production can steal its thunder.
The costume and production design categories look like going the way of The Great Gatsby, whose candidacy is a little weakened by not having securing a best picture nomination. But the rule with "below the line" awards like these tends to be that it's not the "best" that wins but the most – not the best sound effects but the most, and etc.
Gatsby's strongest competitor for production design is Gravity, and if Gravity ends up sweeping here is where it will start. But – applying the most-not-best ruse – Catherine Martin's deco extravaganza could, I think, trump the icy vacuums of space.
The stiffest competition for costume comes from American Hustle – in one scenario, this is the only awards David O Russell's film comes home with – but when it comes to dress, rather unimaginatively, the Academy favours historical distance. Basically, the further away the better. So Gatsby it is.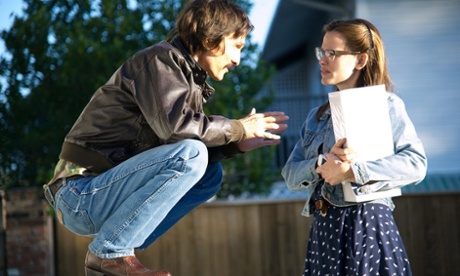 For many years, the relatively new best animated feature Oscar belonged to Pixar, but this year Disney looks to win a first Oscar in the category with its snow-capped anthem to sisterhood, Frozen. The strongest competition comes from Japanese master Hayao Miyazaki's The Wind Rises, which he has announced as his last film, but Disney swept the board at the Annies on 2 February, winning 15 statuettes. Frozen seems to be consolidating its instant-classic status.
Disney also looks like scooping up best original song, for Let it Go, and best animated short for the clever and retro Get a Horse! This features a Steamboat Willie-era Mickey and Minnie, complete with Uncle Walt voice, breaking through the fourth wall in a computer-generated 3D skirmish with Peg-Leg Pete. The mixture of classicism and cutting-edge technology is a winning one, although if Disney fatigue sets in (it won this category last year, with The Paperman), Room on the Broom – a charming British entry about an accommodating witch who collects a small menagerie on her broom – could be the spoiler.
Best actress
Amy Adams, American Hustle
Cate Blanchett, Blue Jasmine
Sandra Bullock, Gravity
Judi Dench, Philomena
Meryl Streep, August: Osage County
Winner: Blanchett
Best costume design
American Hustle
The Grandmaster
The Great Gatsby
The Invisible Woman
12 Years a Slave
Winner: The Great Gatsby
Best production design
American Hustle
Gravity
The Great Gatsby
Her
12 Years a Slave
Winner: The Great Gatsby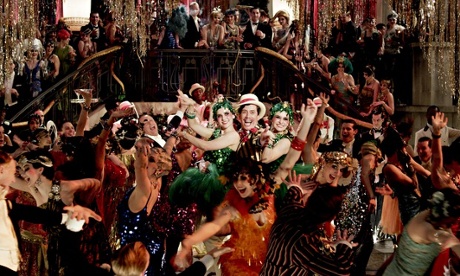 Best makeup and hairstyling:
Dallas Buyers Club
Jackass Presents: Bad Grandpa
The Lone Ranger
Winner: Dallas Buyers Club
Best animated feature:
The Croods
Despicable Me 2
Ernest and Celestine
Frozen
The Wind Rises
Winner: Frozen

Best animated short:
Feral
Get a Horse!
Mr Hublot
Possessions
Room on the Broom
Winner: Get a Horse!
Best original song:
Happy, Despicable Me 2
Let it Go, Frozen
The Moon Song, Her
Ordinary Love, Mandela: Long Walk to Freedom
Winner: Let it Go, Frozen