Just to recap, then. Two weeks ago, The King's Speech won a best actor Golden Globe for Colin Firth. A week and a half ago, it picked up 14 Bafta nominations. It's been top of the UK box office for three weeks. And on Tuesday it won 12 Oscar nominations. A whole dozen.
• Here's what Peter Bradshaw reckoned to that result
• Here's the full list
• Here's a video reaction
• Here's the frontrunners in pictures
• And here's the full list of winners and nominees so far this season
In other King's Speech news, Harvey Weinstein announced he might release a bowdlerised cut for family audiences in the States after the Oscars. Shameless campaigning? You decide.
Sundance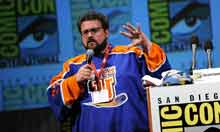 Over in Park City, Sundance kicked off this time last week. Despite the prominence of documentaries, the big story so far has still been the premiere of Kevin Smith's Red State: a horror set in a world overrun by Christian fundamentalists. We previewed it, reviewed it, and then reflected.
Other reviews …
• Life in a Day, Kevin Macdonald and Ridley Scott's crowd-sourced YouTube documentary
• Tyranosaur, Paddy Considine's feature debut, starring Peter Mullan and Olivia Coleman
• Morgan Spurlock's latest documentary, The Greatest Movie Ever Sold
• James (Man on Wire) Marsh's chimp documentary Project Nim
• Topical documentary A Year Inside the New York Times
• Banker thriller Margin Call
Other news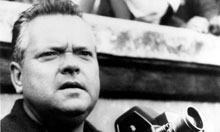 • The Hobbit shoot delayed again as Peter Jackson admitted to hospital
• Sam Raimi set to resurrect The Evil Dead for modern remake
• James Cameron's Avatar 2 and 3 to hit screens in December 2014 and 2015
• Robert Pattinson 'wants to play' Jeff Buckley
• Anthony Hopkins in talks to play Alfred Hitchcock
• Keanu Reeves sees Matrix 4 and 5 on horizon, website claims
• Orson Welles's unseen masterpiece set for release
• The Social Network creator to tell true story of crime, sex ... and moon rocks
On the blog
• Slackistan censorship means the future looks tight in Pakistan
• I spit on your grave, but that's about it
• Peter Mullan's Neds join Bafta's list of Scots missed
• Insidious: It'll get under your skin
• Could Ridley Scott's Prometheus steal the prequel machine's thunder?
• Natalie Portman's very good week
• This one bought the rights and flew right over The Green Hornet's nest
Other site highlights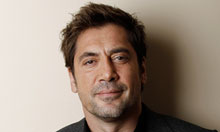 • Lyndsey Marshal: 'Clint? Such a sweet man'
• Film Weeky meets Javier Bardem and Norman Foster
• Reel history on King Arthur: Keira and the grumpy knights of the unsound table
• Digested watch on The Other Guys: the naked motherflippin' city
• The rules of 3D cinema
Video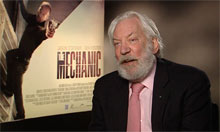 • Donald Sutherland on The Mechanic: 'I can't wait to give Jason Statham a hug'
• Watch an exclusive clip from The Fighter
• World exclusive: watch the trailer for Ken Loach's Route Irish
• Tangled: '140,000 hairs with a mind of their own'
• Paul Giamatti: 'I'm not sure why I play drunks all the time'
• Rosamund Pike: 'Aren't selfish, narcissistic loons the people who are fun to be around?'

On the site tomorrow
Stand by for a timeline of Hobbit production woes, a Reel review of Hereafter, a blog on the 50th anniversary of the UCL/Slade film school, an appreciation of the life of German film writer and producer Bernd Eichinger and much more.
Coming up in the paper
Film & Music has an interview with the Coen brothers about True Grit and with Nicolas Philibert about Nenette, plus Joe Queenan on boxer films, David Thomson on Fighter director David O Russell, and the results of our First Film Award. On Saturday watch out for John Patterson on boxing film cliches, a piece on the Coppola family dynasty, Julianne Moore's family values and Stuart Heritage on time-shift movie remakes, while the Observer has a Sundance round-up, and Q&A with Keira Knightley and a think piece from Disney biographer Neil Gabler about the changing role of the critic.
Still want more?
You can go on a two-day film appreciation course with speakers including Stephen Frears, Xan Brooks and Danny Leigh, run from Guardian HQ in Kings Cross. And you can follow @guardianfilm on Twitter