If you think that boho fashion is all about Sienna Miller in a kaftan in 2005, you need to make your way to London's Fashion & Textile Museum this month for its new exhibition on Thea Porter. Though she's no longer a household name, Porter basically owned the boho look from the late 60s onwards, and this retrospective is a long-overdue celebration of her impact on fashion then and now. Here are five things to know about her.
1. Growing up in the Middle East had a lasting influence on her designs
Porter was born in Jerusalem, grew up in Damascus and studied in Beirut. Eventually settling in London in the mid-60s, the influences of her upbringing made her designs feel new. She brought the flowing robes and rich textures that she'd seen as a child to a London crowd who had been dressing in the Op Art and modernist styles of the early 60s. Moroccan djellaba robes, Iraqi Samawa carpets and 17th-century Persian paintings were all inspirations. A shirtdress made from the Damascus tablecloth fabric, aghabani, became a bestseller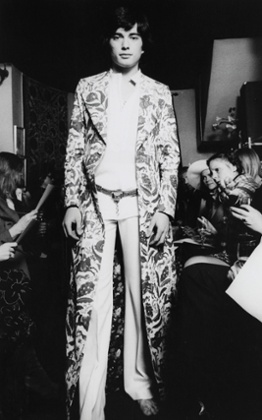 2. She started out with interiors, and menswear followed
Her first shop, on Soho's Greek Street, is being reconstructed for the exhibition and sounds like quite the hangout. It opened in 1966, and sold Porter's ornate, colourful furnishings, including wall hangings and curtains. The Beatles snapped them up to decorate their short-lived Apple Boutique. Rock royalty liked her menswear designs, too. Elton John was an early fan and Pink Floyd wore her embroidered jackets and vibrant shirts on the cover of their appropriately trippy debut album The Piper At The Gates Of Dawn in 1967.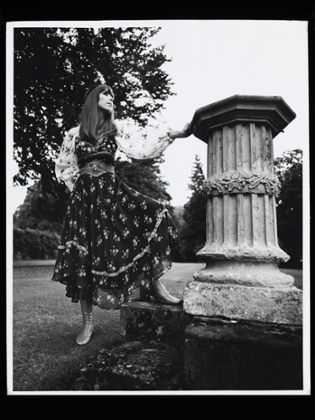 3. She also excelled at womenswear
Porter fitted into the floaty, feminine mood of the time that other designers – Bill Gibb, Ossie Clark, Laura Ashley – were also exploring, but made it her own with several signatures. Along with the aghabani shirtdress, her so-called "gipsy" dress – layers of vibrantly printed chiffon, with a tight bodice and flowing sleeves – had the requisite wild romanticism, especially when worn with swashbuckling boots. For those who fancy trying to recreate the look now, East, the high street store sponsoring the Fashion & Textile Museum show, has produced a capsule collection in homage.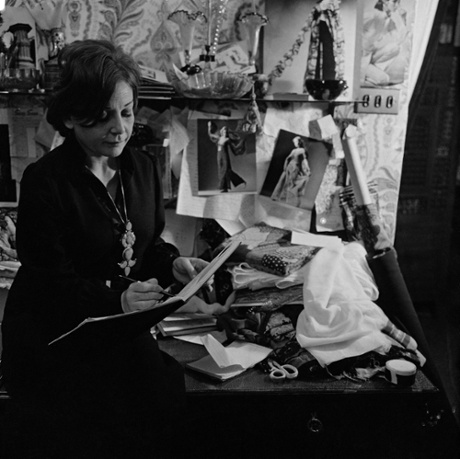 4. She had a good business brain on her chiffon-clad shoulders
By 1969, Porter had expanded overseas, with a concession in New York department store Henri Bendel. A stand-alone store followed in 1971, and Porter sold her designs successfully in LA, too. Her success partly came from an ability to evolve her aesthetic. The very ornate designs gave way to simpler pieces in the 1970s, influenced by the classical lines of 30s fashion. At this time, she also hired a young Katharine Hamnett who worked for Porter while still studying at Central Saint Martins.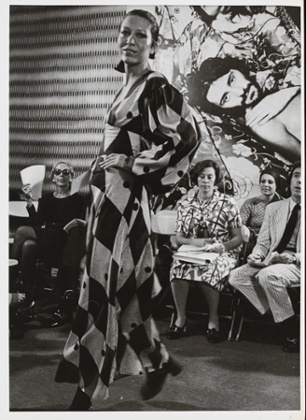 5. Her clothes were loved by a well-heeled crowd
A regular in the pages of British Vogue – where luminaries including Lauren Hutton, Penelope Tree and Rudolf Nureyev modelled her clothes – the likes of Barbra Streisand and Faye Dunaway were clients in the Greek Street store and Elsa Peretti modelled in her shows. While Porter's name faded into obscurity in the 1980s and 90s, it's since become a cult favourite on the vintage scene, with original pieces fetching more than £1,000 on eBay. Kate Moss, Nicole Richie and the Olsen twins – all very fond of the modern-boho look – are latterday fans. One look around this exhibition, and we bet you will be too.

Thea Porter: 70s Bohemian Chic is at the Fashion & Textile Museum, SE1, Fri to 3 May