A is for Anna Wintour, Anya Hindmarch and Amal Clooney
This trio of high flying women play key roles in selling British style to the world. Anna Wintour, British-born editor-in-chief of American Vogue, will receive the Outstanding Achievement Award as a media figurehead and mentor to designers.
Anya Hindmarch is the businesswoman behind a global handbag brand and one of David Cameron's trade ambassadors, while legal hotshot Amal Clooney's Hollywood looks and starlet style make her a favourite with magazine editors across the globe.
B is for British Fashion Council
The not-for-profit body comprising retailers, designers, business, legal and media executives that supports British fashion talent at home and abroad.
C is for Christopher
If that's your name, you might want to think about a career in fashion – there's a trio of them up for gongs. Scottish-born Christopher Kane – who launched his eponymous label with elder sister Tammy just eight years ago and sold a majority share to French luxury house Kering last year – is up for Womenswear Designer of the Year. Christopher Bailey is chief creative and chief executive officer of Burberry and is shortlisted for the menswear designer's award, while esteemed catwalk photographer Chris Moore will be honoured with the Special Recognition Award for his work documenting designer shows over six decades.
D is for David Gandy
Most of us know him as the man who stripped to his pants for M&S, but the smouldering Billericay-born model is credited with inspiring a revival of the three-piece suit and is shortlisted for the British Style Award.
E is for Emilia Wickstead
Shortlisted with Peter Pilotto and Simone Rocha (daughter of fashion stalwart John) for New Establishment Designer, she launched her made-to-measure label five years ago and is popular with New Establishment doyennes Samantha Cameron and the Duchess of Cambridge.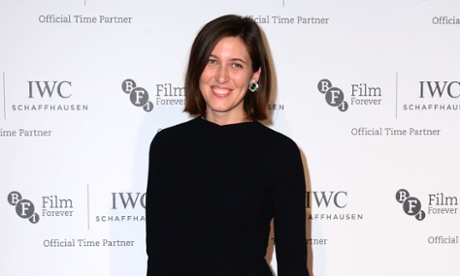 F is for Fernando Jorge
Brazilian-born Jorge, nominated as Emerging Accessory Designer, has carved a niche as a contemporary jeweller who combines colourful exotic gemstones with modern shapes.
G is for glamour
This is Europe's equivalent of New York's Met Ball: a chance for fashion's finest to slip into sample-size gowns and borrow a few carats of bling in a bid to make the Best Dressed Lists.
H is for high street
The envy of fashion lovers around the world: not only does the British high street provide affordable style for the masses, but many mass market brands have provided funding and a showcase for fledgling designers to get their own labels off the ground.
I is for Isabella Blow
The late, great stylist was a mentor and muse to a number of designers including milliner Philip Treacy and the late Alexander McQueen. Her legacy is an annual award to a "Fashion Creator" in her name – presented this year to the fashion and style director of W magazine, Edward Enninful.
J is for JW Anderson
Born in Magherafelt in Northern Ireland, 30 year-old Jonathan William Anderson, the son of a rugby international, launched his own label in 2008. Today, he is celebrating a rare double nomination as both Menswear and Womenswear Designer of the Year. With recent investment from LVMH Moët Hennessy in his own label, and his appointment as creative director of Spanish luxury brand Loewe, Anderson's future as a star is secured.
K is for the power of Kate(s)
There are three key Kates in British fashion: Kate Phelan is the demure global creative director at Topshop, a contributing editor to British Vogue and one of Britain's most esteemed stylists. Kate Moss is the 40-year-old model who spawned a generation of boho copycats, assuring her a place as one of the most influential fashionistas of her time. She's up for the British Style Award tomorrow.
Then, of course, there's the former Kate Middleton, now known to the world as Catherine, Duchess of Cambridge, who inspires a rush on nude heels, wrap dresses and clutch bags every time she leaves Kensington Palace. But despite her loyal patronage of British designers and brands, she has not made the shortlist for the British Style Award.
L is for London
London is still the creative hub of the global fashion industry, with alumni from Central St Martins, the London College of Fashion and the Royal College of Art taking the creative helm at many an international design house. Once the wacky, wayward sibling of sophisticated style capitals such as New York, Paris and Milan, London has matured into a must-include on the fashion buyer's circuit.
M is for Margaret Howell
Howell is a reluctant fashionista. Her pared-down, archetypally British, androgynous style has been a constant, if quiet, presence for those in the know for four decades, earning her a nomination as Establishment Designer of the Year.
N is for Natalie Massenet
As Chairman of the British Fashion Council, Massenet has taken it upon herself to fly the flag for her industry. The former Tatler fashion editor who founded e-tailer Net-a-Porter and sold it for a rumoured $500m to the Richemont group, is a textbook ambassador for British style.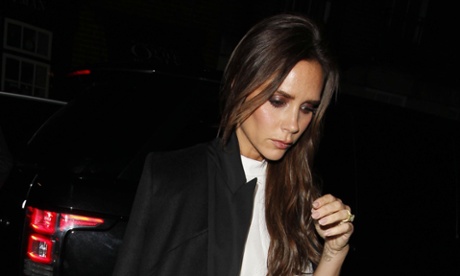 O is for order books
British designers used to stage theatrical shows packed with novelty clothes that didn't sell. Today, they've found a balance between creativity and commerce. Figures (The Value of the UK Fashion Industry Report, 2009) suggest that the UK fashion industry contributes around £21bn a year to the economy – twice that of car manufacturing (£10.1bn) and only slightly smaller than the telecommunications industry (£28.7bn).
P is for Paul Smith
The much-loved man behind the brand is a popular figure on Planet Fashion, with his quirky magpie tendencies and youthful zeal. Nominated for Menswear Designer, his empire extends to womenswear, childrenswear and home accessories, with a vast following in the Far East export markets.
Q is for queen of British fashion
Caroline Rush, a former PR girl turned British Fashion Council chief executive, is the behind-the-scenes dynamo who drives a strategic plan to promote her industry on the international stage, while nurturing homegrown talent with support initiatives.
R is for Roksanda Ilincic
Best known for her use of bright block colour, the Serbian designer has made London her base for her eponymous enterprise. Michelle Obama, Cate Blanchett and Emily Blunt are fans of her eveningwear, winning her a nomination for the Red Carpet Designer award.
S is for Sarah Burton
Burton is the woman tasked with filling the extraordinary shoes of the late Alexander McQueen, when she took over as creative director of his label on his death. She has flourished under immense pressure, producing exquisitely wearable collections – and, of course, Kate's royal wedding dress – while still pushing the boundaries of fashion in the vein of her predecessor.
T is for Thomas Tait
Hailing from Montreal, Tait is a Central St Martins graduate whose mature, polished style saw him walk away with the €300,000 LVMH Young Fashion Designer Prize earlier this year and earn him a nomination here for the Emerging Womenswear Designer.
U is for umbrellas
… at the ready for the red carpet: even the most poised fashionista needs cover when the heavens open.
V is for Victoria Beckham
Once the laughing stock of stylists everywhere, the former Spice Girl has polished up her act and proved her detractors wrong with a carefully curated fashion collection that saw her named Management Today's top entrepreneur of 2014. Tomorrow, she hopes to take home the Brand of the Year award, but faces strong competiton from Alexander McQueen and Stella McCartney.
X is for social X-rays
Satirising the idea that you can't be too rich or too thin, novelist Tom Wolfe coined the term for those wealthy socialite clothes-horses who are every designer's fantasy – and answer to their cashflow prayers.
Y is for Yunus & Eliza
Yunus Ascott and Eliza Higginbottom may sound like characters from a JK Rowling novel, but their bespoke sculpted wearable art for private clients from the music, film and fashion industries is much in demand, earning them a nomination for Emerging Accessory Designer.
Z is for Z-list celebrities
Not welcome at this high-octane gala dinner: A-listers or obscure fashion insiders only.