Excellent news Gen Y: the noughties are back! We know this because three of the decade's biggest mainstream yet seminal bands are back. And generally speaking where music goes, style follows (shout out Keane). Of course for some of us, the noughties never really went away, because we still haven't thought of a word for the decade that followed. But in lieu of that reasoning, take your pick from this autumn's key looks inspired by Pete Doherty, Preston and, if you're into that sort of thing, Brandon Flowers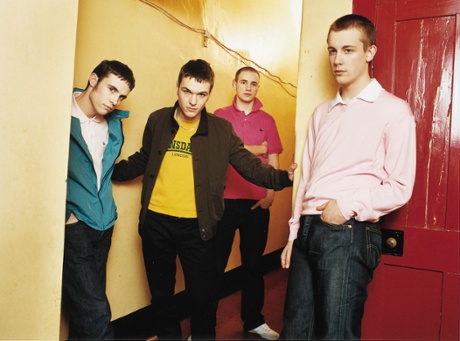 Nu-laddism: the Ordinary Boys
At the time, we never really thought of them as more than That Band That Morrissey Liked. Or at least, That Band With Preston In It, a man who stole our hearts and loins. But what do we know, because given a relatively brief dance with fame, they still dressed pretty well! Think affordable streetwear paired with moddish menswear, Fred Perry meets Lonsdale. They've now reformed and, if Google Alerts are to be believed, are tonight playing in London's Dalston as part of their UK tour. Off you go.

Style-wise:
Raf Simons for Fred Perry polo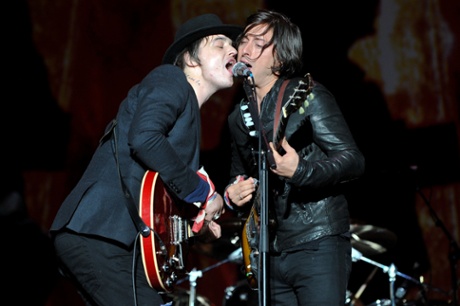 Skinny-chic: the Libertines
The Libertines' Hyde Park comeback promised so much but delivered little, so it's best to keep expectations low ahead of the September shows. Still, the boys looked relatively healthy given how unkind fun can be on one's complexion, and they dressed sharp: all monochromatic and chic, with a revitalised combo of modern dandy and size zero vibes. We can of course attribute a lot of this to Saint Laurent's Hedi Slimane who used to dress them when he was at Dior Homme. He also popped Pete Doherty in London Birth of a Cult, his 2005 photographic diary of the Libertines, and got him to walk in the Dior spring/summer 2006 show. Doherty looked spectacular. History; why so cruel?
Style-wise: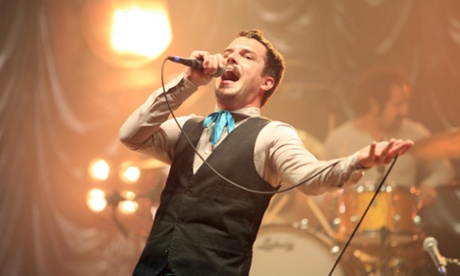 Power-dressing: the Killers
Being cool when you've gone MOR mainstream is hard. Just ask The Killers' Brandon Flowers. H.A.R.D. Still, he had an excellent wardrobe and a look that evolved month by month. Standout pieces seem to be his Levi's biker jacket, his Kentucky bowtie which should have looked terrible but didn't, probably because he went the whole hog, growing a moustache and buying a one-off feathered jacket by Dior Homme which is currently hanging in a glass box in a Hard Rock Cafe, exactly where it should be.

Style-wise: