Country diary: The joy of growing something from nothing | Anita Roy
Wellington, Somerset: Our local Transition Town group is turning a scrubby field into a forest garden – and the word is spreading
Anita Roy
13, Jan, 2023 @5:30 AM
Where once there was coal smog, a cloud of uncertainty now hangs over Lithgow
The NSW town is in a hurry to transition from mining and power generation – but attracting new industries has its own pitfalls
Peter Hannam
21, Oct, 2022 @7:00 PM
Investing in coal power would be an expensive mistake | Trent Zimmerman and Philip Dunne
The UK has enormous capacity to increase its energy supply from offshore wind. Australia too has vast potential for wind and solar power

Trent Zimmerman and Philip Dunne
09, May, 2021 @5:30 PM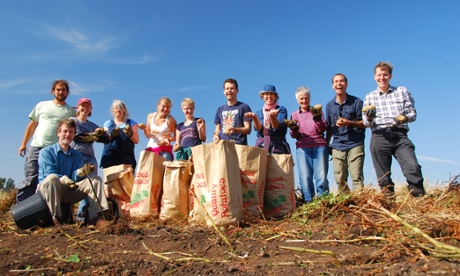 Food waste cafes and urban orchards: five ways people are building a new economy
Grassroots projects are springing up across the UK to empower local people and build communities

Charlotte Du Cann
17, Sep, 2015 @11:17 AM
Sustainable development is failing but there are alternatives to capitalism
All over the world, environmental justice movements are challenging
growth-oriented development and neoliberal capitalism
Ashish Kothari, Federico Demaria and Alberto Acosta
21, Jul, 2015 @6:18 AM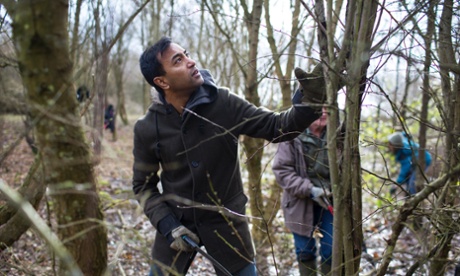 A healthy society is just as much about community as healthcare
Public health is often treated as a separate issue to the environment, but they are inseparable, argues Rob Hopkins, co-founder of the Transition Network

Rob Hopkins
26, Jun, 2014 @11:04 AM

The crisis of civilisation is an unprecedented opportunity | Nafeez Ahmed
Nafeez Ahmed: Converging climate, energy, and economic crises signal the potential to transition to a prosperous post-carbon era
Nafeez Ahmed
24, Sep, 2013 @2:09 PM

Local, self-sufficient, optimistic: are Transition Towns the way forward?
Locally grown food, community-owned power stations, local currencies … can small-scale actions make a difference? Yes, according to the Transition network – in fact, it's our only hope
John-Paul Flintoff
15, Jun, 2013 @7:00 AM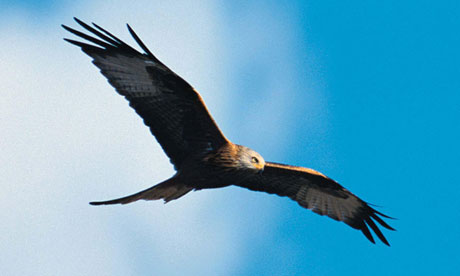 Can York take environmentalism beyond the white middle class?
Being green is widely accepted as 'a good thing', so why then do so many people take so little action? Guest blogger Dr Gary Haq of the Stockholm Environment Institute at the University of York looks at green localism
Dr Gary Haq
06, Oct, 2011 @5:39 PM

Lessons on sustainable living, with the green monks of Mucknell | Clare Bryden
Clare Bryden: Spending a year with Benedictine monks has taught me how to cultivate a healthy environmental idealism rooted in reality
Clare Bryden
15, Sep, 2011 @5:30 PM

Transition Town Totnes wins green award - video
A community scheme led by Transition Town Totnes that encourages groups of neighbours to embark on a low-carbon path together has been named one of the winners of the 2011 Ashden Awards

Totnes: Britain's town of the future
Totnes in Devon might be the most forward-thinking eco settlement in the world. As fossil-fuel reserves dwindle and the economy contracts, will resident-led Transition Towns become the way that we all live?
Lucy Siegle
06, Feb, 2011 @12:04 AM