The long hot summer of 1911 is credited with changing fashions, with women shedding whalebone corsets and brassieres becoming the rage. Edwardian aristocrats are said to have taken up nude tennis at their country estates, although at the ever more crowded seaside resorts men and women still used bathing machines towed into the sea. The sexes were kept segregated in case any flesh was exposed.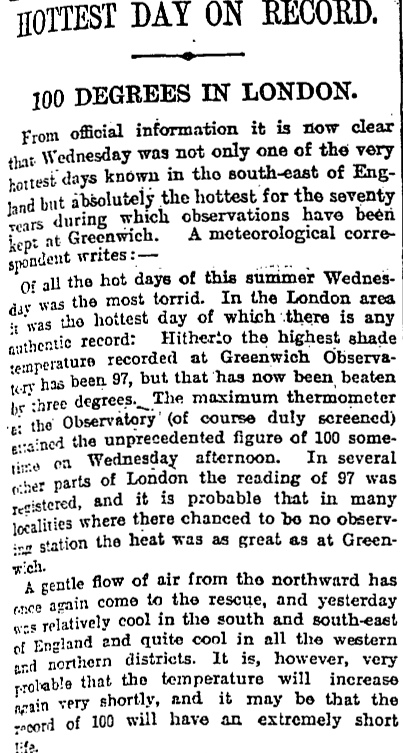 For the poor, the heatwave was dangerous. There was no refrigeration, and food and milk soon went bad. As a result there were 3,000 extra deaths in London in August, mostly infants, and there was widespread unrest because of appalling working conditions.
In the north, where there were severe water shortages, supplies were cut off for several hours a day, mills had to stop work through lack of power and ability to wash the wool. As with this summer, parts of the south were very dry and a drought was officially declared on 21 July because there had been no rain for 20 days.
There was record heat in August and the sunshine continued until September by which time the countryside was also in severe distress and riots had broken out in the cities.