Earlier this spring, Martin Le-May was walking through Hornchurch Country Park with his wife, Ann, when he heard a squawk of distress and spotted a bird dancing along the ground. A keen photographer since childhood, when he had been allowed to play with his dad's SLR, he took six shots as a green woodpecker flew off. "I thought, 'Hey, there's something on its back,' and then a weasel dropped to the ground," he remembers. It was only when he loaded the images on to his computer that he discovered the picture of a lifetime.
What Le-May, a 52-year-old project manager, did next demonstrates the revolution that has convulsed the world of wildlife photography: he gave it away.
Le-May tweeted and shared his vivid image of the woodpecker with a weasel on its back with his birding Facebook group. Within an hour, it had 4,000 retweets. By the next day, it was more than a million. This alarming-and-yet-cute picture became an internet meme spawning altered versions in which the woodpecker is lugging all sorts of passengers from elephants and giraffes to Vladimir Putin and John Terry. Journalists and bloggers around the globe used it freely; Le-May politely asked mainstream media to donate their usual fee to charity.
Two months on, Le-May has no regrets he gave it away. "I take photographs for a hobby. I was lucky enough to see something that no one had been lucky enough to take a photograph of before. I hope this doesn't sound too cringey, but if I'd been that lucky, I felt I should share it."
This generosity might make the big beasts of wildlife photography roar with frustration. Earnings for this glamorous breed, who were once handsomely rewarded for spending months staking out snow leopards for National Geographic, have vanished in an era where everyone is a photographer. So, is the hard-pressed professional the woodpecker, and social media the weasel on its back? Or has new technology locked professionals and amateurs in a mutually beneficial embrace? And as technology changes what we can see, is it also changing our vision of the wild?
Wildlife photographers have always been a breed apart. In 1900, a well-to-do 34-year-old called Emma Turner took a photography course and began using her plate-camera to capture wild birds. Five years later, she built a houseboat on Hickling Broad, Norfolk, where locals "looked on me as a harmless lunatic," she recalled. She spent long vigils lying, mud-splattered in the marshes, lens poking from vegetation, in pursuit of elusive water rails, bearded tits and a juvenile bittern, and her pictures proved the latter species was not extinct in Britain after all. In the US, a year after Turner built her houseboat, National Geographic published 74 photos of "wild game" taken at night by a conservation-minded congressman, George Shiras. The issue was so popular it was reprinted two years later, starting a showcasing of wildlife photography that became the magazine's hallmark.
The kinds of wildlife images we get to see depends of the technology available at any given time. In recent years, huge advances in digital cameras have enabled photographers to work in much lower light, capturing animals at dusk without artificial lighting, or immortalising fast-moving, never-before-seen events in nature.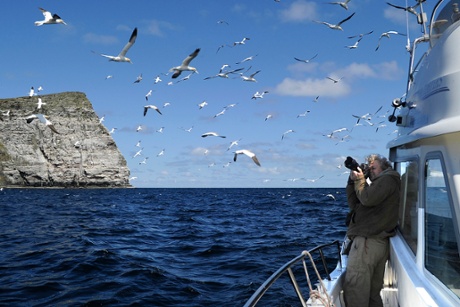 "Everyone who is professional has to raise their game. There's pressure to come up with new and exciting imagery," says David Tipling, a highly respected bird photographer who has been a professional for 23 years. "I'm now using drones and underwater housing [for cameras] and camera traps. We've got the technology – the only thing that holds you back is your imagination."
Photographers are experimenting with time-lapse and multiple exposures, which create amazing, impressionistic effects. Chris Gomersall, another award-winning photographer who started out, like many traditional wildlife photographers, in nature conservation (working for the RSPB), deploys a CamRanger, which enables him to wirelessly connect his camera to his phone and adjust exposures and other settings via his phone, in what amounts to a sophisticated camera trap. But Gomersall draws the line at drones. "It might be a good boy's toy, but I can't be everything – an underwater photographer and the drone photographer." Drones are complicated – commercial users require an annual licence and a qualification that costs several thousand pounds and is rubber-stamped by the Civil Aviation Authority.
Such advances have opened up the once-exclusive worlds of aerial and underwater photography to the masses. With so many good photos around, do magazines need to pay for images? "We definitely do," says Matt Swaine, editor of BBC Wildlife magazine. Magazines have always printed readers' nature photos (I've got issues of the Countryman from the 1950s full of them) and social media makes it easier. "There's a lot of potential to source a lot more material from a community of engaged, enthusiastic and expert people," says Swaine. "But camera traps and drones can't replace a three-month long Amazon expedition by a wildlife photographer with an expertise in story-finding and storytelling."
Swaine is excited by the potential of timelapse as well as using smartphones to capture wildlife (hitching a phone to a telescope is one increasingly popular technique), but is critical of the new technology cliches. Camera traps create "a lot of very frozen-looking subjects – huge eye contact, muzzle looking right down the lens. You've got much less control over lighting and composition of a shot," he observes. "In drone shots, these animals are craning up, clearly looking at this strange object in the sky. This type of observation is changing the behaviour of what you're shooting. Are you better to be a field-craft knowledgable photographer tucking yourself in a hide for months, or do you send in a drone and lose a lot of control of what you photograph?"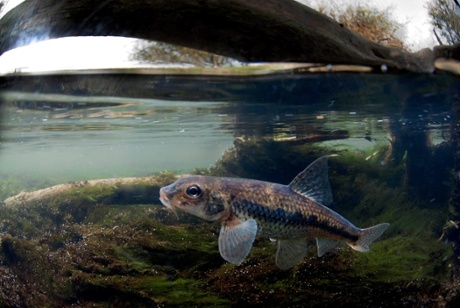 Rosamund Kidman Cox was a judge for the Wildlife photographer of the year competition from 1981 to 2012, and still edits the book of the Natural History Museum exhibition each year. It wasn't until 2004 that a digital picture won the prestigious contest. With so much amazing technology, can everyone take great wildlife shots now? "No," says Kidman Cox. "The ability to take a good wildlife photograph requires background knowledge and perseverance, and an eye and sense of composition. Some photographers go on expensive safaris, take decent pictures and sell them. There's a lot more of those now, which is why stock photography is so cheap." But Kidman Cox wants more: "Truthful reflections of nature that are more than records, and have an aesthetic quality are in the next league, and the number of photographers who get that point are far fewer. But it doesn't mean they can earn much of a living."
When it came, the assault on earnings was almost as swift as the weasel's strike. When Tipling turned professional in 1992, he'd get £70 per magazine quarter-page (£135 in today's money); now he is lucky to get £40. Professionals used to earn a living by selling stock photographs all over the world. Just a decade ago, Tipling would receive £3,000 – £4,000 each month from the Getty agency. Now he barely gets £400. "It's supply and demand," he shrugs. He's less phlegmatic about the rise of sub-agency deals, whereby one agency sell his pictures to another, and who sell to another, vastly reducing the photographer's initial cut (50% at best). "It's a murky world, and something that photographers never really challenge – they are all worried about upsetting the apple cart." Despite that, however, Tipling stays positive: photos are much cheaper, but he sells far more because there are more outlets – more than 100 agencies sell his photos.
"Lots of people call themselves a professional wildlife photographer, but I'm not even sure I'm a full-time professional anymore," says Gomersall. "Like the music business, people have tried to diversify and find other revenue streams." Despite the flood of free images produced by amateurs, Gomersall and Tipling are not critical of these hobbyists: they are now their clients. "I write articles and books about how to photograph wildlife and I'm taking people out for photographic workshops," says Tipling. "As far as I'm concerned, the more the merrier." Like most professionals, Gomersall survives by running wildlife tours and workshops, as well as training sessions for institutions and corporations. "You have to be quite hard-nosed. You can't think of what's enjoyable for you, but what the amateur photographic community requires – what's the service you can provide that appeals to their vanity or love of gadgets? Setting up photographic competitions is a good one."
For all the high-tech advances, perhaps the biggest financial boon for struggling professionals is a large wooden box: the hide. Many photographers now own an expertly positioned hide, which can guarantee sightings of specific species for amateurs – who pay up to £300 for a day crouched in it. Tipling owns one; Gomersall is guiding a group to a trio of hides near Droitwich, Worcestershire, offering sightings of a little owl, a kingfisher and a kestrel.
"I call it X-Factor photography," says Jack Perks, 23, who after taking the UK's only wildlife photography degree, at Falmouth University, has established himself as a professional. Rather than rent out a hide, Perks crowdfunds his big projects. He specialised in underwater photography because there was less competition, and raised £3,500 via Kickstarter to photograph every freshwater fish in Britain. Donors received prints, DVDs or an invitation to the premiere of the 30-minute film he made.
Although he thinks he has "cornered the market" in hard-won underwater shots of freshwater fish (which earn income every time conservation charities need an image), it was his chance picture of a Jack Russell pinning its puppy against a wall that went viral. He uses social media to attract new clients, but was unnerved by the experience of "losing control" of this cute pet image online. It was so quickly shared around the globe that he couldn't assert his copyright, or tell who might be making money from it. "I'm expecting to see it on a T-shirt while on holiday," he says.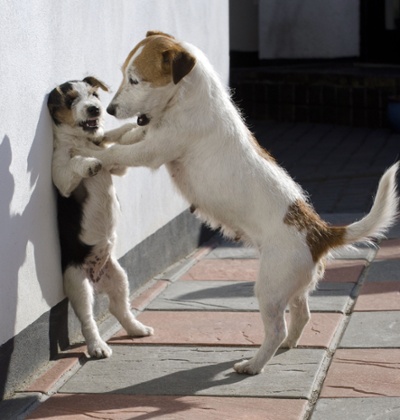 The professionals will be relieved to hear that for all his viral success, Martin Le-May has no plans to join their ranks. "There are far too many people in the market," he says. And the tour-guiding photographers will be delighted that Le-May is in the market for a wildlife holiday. "I'd be happy to take a holiday to the west coast of Scotland, get in a boat and see some puffins and gannets."
While millions more people are taking good shots of wildlife, critics don't see more variety or creativity in this image deluge. Economic constraints narrow professionals' horizons, thinks Gomersall, "because there isn't the same incentive to get out. I might have set up a project in Scotland and hoped to earn some money back. Now I have to do what's popular. A lot of subjects, such as reptiles and invertebrates, don't get the attention. We're in danger of neglecting biodiversity."
Iain Green spent a decade following tigers in India after turning professional 18 years ago. Now he prefers to photograph water voles and kingfishers near his home, running a social enterprise to inspire children using nature photography. Do cameras stop us from seeing, or help us see differently? "The camera is a tool for observation. It encourages you to slow down, take a different view and really look at something," he says. He loves how giving cameras to children reveals their creative eye – how they may pick out a lone dandelion, say, poking through a log.
But even Green admits there are times when looking through a lens can obscure our vision. He takes groups to watch starling murmurations on the Somerset Levels. "I tell people to put their cameras down. The murmurations are amazing to watch but they are equally good to listen to, and you need to cup your ears and just hear the breeze of them flying over. You do need to experience the whole thing."