'Their future could be destroyed': the global struggle for schooling after Covid closures
Hundreds of millions of children fell behind around the world as schools closed during the pandemic. We look at four countries as pupils try to resume their education
'Lost generation': education in quarter of countries at risk of collapse, study warns
Covid, climate breakdown, poverty and war threaten return to school after pandemic kept 1.5bn children out of classes
Lizzy Davies
06, Sep, 2021 @6:01 AM
Our school systems are broken. Let's grab this chance to remake them | Peter Hyman
Classrooms returning to normal is a priority. But why not create a 'new normal', fuelled by lessons learned in lockdown?
Peter Hyman
05, Jul, 2020 @7:15 AM
Big online learning provider faces calls for refunds after complaints
Shaw Academy is being investigated by Trustpilot over reviews amid soaring student numbers in lockdown
Suzanne Bearne
13, Jun, 2020 @6:00 AM
How to become a wine connoisseur on Zoom | Fiona Beckett on wine
With many retailers offering online tastings and masterclasses, the lockdown presents a rare opportunity to swot up on viniculture
Fiona Beckett
05, Jun, 2020 @1:00 PM
Things to do at home for the over-70s – from origami to the Open University | Letters
Letters: Lizzie Burns on learning origami, Peter Humphreys on online courses, Ursula Hutchinson on getting in food supplies and John Bailey on writing letters
Letters
17, Mar, 2020 @6:31 PM
UK universities switching to online lectures and exams
Medical schools to pause teaching and clinical exams to reduce pressure on NHS
Richard Adams Education editor
12, Mar, 2020 @8:32 PM
Open University 'at the heart of switch to a green UK economy'
The OU is leading on 'grand challenges' – as its partnership with David Attenborough on plastic shows, says new vice-chancellor Tim Blackman
Harriet Swain
26, Nov, 2019 @6:45 AM
Our Open University has become a daydream | Letters
Letters: Former tutors Paula James and Anna Ford, and reader Mary Reddaway, fear for the future of the OU under its current vice-chancellor
Letters
14, Jan, 2018 @5:48 PM
A visionary to save the Open University – or the man who will run it into the ground?
The OU's vice-chancellor, Peter Horrocks, says it must adapt to a world where Facebook or LinkedIn could start doing degree courses on a global scale
Peter Wilby
09, Jan, 2018 @7:30 AM
Moocs to earn degree credits for first time in UK at two universities
Students will be able to use Moocs - massive open online courses - to gain accreditation towards final qualification
Sally Weale Education correspondent
25, May, 2016 @11:01 PM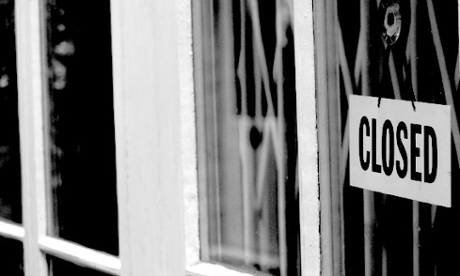 Open University cuts will hurt vulnerable students the most
Closures are supposedly about 'putting students first', but they will shut out those the university was set up to serve
Anonymous Academic
22, Oct, 2015 @1:36 PM