The argument against
Emilie Adams, 15, member of UK Youth Parliament for Devon
Having a degree sets you apart from the crowd, it's a massive achievement, requiring huge effort, and is a goal myself and my peers have been striving for since the beginning of our secondary education. This ambition is being jeopardised by the recent proposal to remove the cap on tuition fees.
I feel this is a bad move and can see limited positives emerging from this plan. One major point would be the widening class divide as people from less affluent backgrounds would be discriminated from achieving their academic goals. Having money shouldn't automatically give you the right to an education and a high-flying career. I feel that those from more affluent areas of society will be subsequently given an education at no real cost to themselves, unlike those who may have to work part-time throughout their study or take up a debt in order to "buy" their degree.
Furthermore, a degree will become a status symbol, a reflection of money rather than of people's effort, commitment and hard work. It will limit those with genuine aspirations and vocational goals moving forward in their chosen career. The wealthier will obtain the more prestigious degrees such as law, medicine and politics while those who struggle to raise the full funds for their degree maybe left with the less prestigious awards.
Increasing fees will result in lower attendance of university courses and therefore the current economic strain will not be decreased. We will see a drop in the sort of jobs that fuel our economy, and vital key workers like doctors will decline.
For me, the value of university is not only obtaining a degree and developing my career prospects but meeting new people different from myself. Removing the cap on tuition fees will drastically reduce the diversity of people in university further adding to the separation of classes and devaluing the wider experience of going to university.
What will Britain look like in ten years' time, when we're all stood separate and isolated, looking at the "friends" we never met?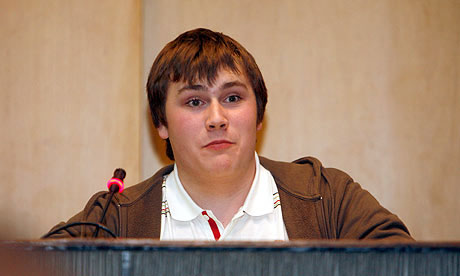 The argument for
James Bartle, 18, member of UK Youth Parliament for Newcastle
There is a great deal we can be proud of in terms of university education in the UK. UK universities rank amongst the best in the world for teaching and research, and the UK has produced some of the world's foremost experts across a range of fields. But if we want to maintain these standards we have to be willing to fund our universities on a fair and sustainable basis.
Lord Browne's proposals offer us that fair and sustainable system. With many universities starved of cash and universities playing their part in reducing the deficit with 40% savings, we have a large gap to fill in the university budget. It is only right and fair that students are asked to make a greater contribution to plug the gap.
Because in the end it is students that benefit most from having a degree. If you have a degree you can get better paid jobs which is significantly harder without a degree. If you have a degree you will on average earn 23.5% more over the course of your career than somebody who has just two A-levels.
We have to view degrees as an investment in our futures. If we get a return on our investment and we start earning over £21,000 then we make a contribution back in to the system. If our wages go down then so do our payments. If we stop working then our payments stop too. That is fair.
We have a clear choice in terms of the future of higher education. We can have brilliant universities which are funded through a fair contribution from graduates or we can stop the investment in the system but we will then have to accept we'll have third-rate universities which give students degrees of little value. The choice is obvious.