Book clinic: which authors can help me come to terms with getting older?
Novelist Deborah Moggach recommends writers who confront the passing of the years, from John Updike to Virginia Ironside
Deborah Moggach
29, Jun, 2019 @5:00 PM
'A good traitor': the extraordinary life of George Blake, the spy who went into the cold
He escaped from prison, fled to Russia and – unlike the posh Cambridge spies – didn't end up a miserable alcoholic. The revival of Cell Mates, the play about George Blake's extraordinary life, couldn't be more timely
Zoe Williams
08, Dec, 2017 @2:00 PM
Cell Mates review – British spy's betrayal remains wrapped in Russian riddle
The uneasy relationship between convicted traitor George Blake and the anarchic Irishman who helped him escape Wormwood Scrubs is exposed yet still enigmatic in Simon Gray's odd-couple drama
Michael Billington
07, Dec, 2017 @11:00 PM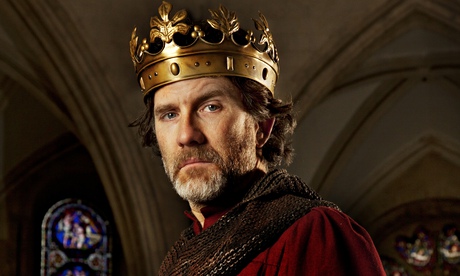 Dahling, you were divine: religion on the stage
As Stoppard and Shaw plays at the National debate the likelihood of God, Shakespeare's King John is revived in a church and the St Paul's Occupy protests are staged, Mark Lawson asks why the Bible is box office
Mark Lawson
18, Apr, 2015 @7:00 AM

Letter: Rik Mayall's courage in Cell Mates
Sam Dastor writes: I acted with Rik Mayall in the ill-fated production of Simon Gray's Cell Mates
Sam Dastor
16, Jun, 2014 @1:51 PM

In the Vale of Health review – Simon Gray's marathon of indecision
These riffs on the story of Japes come across as a writing exercise but receive fine performances from a cast including Gethin Anthony, writes Lyn Gardner
Lyn Gardner
03, Jun, 2014 @12:30 PM

Antony and Cleopatra; Bakersfield Mist; In the Vale of Health: Michael – review
The Globe makes a fine romance out of Antony and Cleopatra, but a play about art offers no fresh perspectives, writes Kate Kellaway
Kate Kellaway
31, May, 2014 @11:04 PM

Paying to play: the rise and risks of audience participation
From Privacy to Eat Pray Laugh, getting theatregoers on stage is growing in popularity. Does participation always add value to a theatre production, asks Mark Lawson, or can it be a laborious distraction?
Mark Lawson
12, May, 2014 @3:35 PM

Simon Gray and the art of rewriting
For Gray, the curtain never properly fell: forever rearranging his own plays, he had an impressive fluidity of imagination, writes Mark Lawson
Mark Lawson
02, Apr, 2014 @10:14 AM

Three unseen Simon Gray plays to be performed with revival of Japes
Hampstead theatre to stage Gray's hit with three unperformed plays exploring different outcomes for Japes characters
Mark Brown, arts correspondent
04, Feb, 2014 @4:36 PM

Quartermaine's Terms – review
Rowan Atkinson is superb as the still centre of Simon Gray's tragicomedy, writes Susannah Clapp
Susannah Clapp
03, Feb, 2013 @12:03 AM

Waiting in the wings: when off-stage characters take over
Mark Lawson: From Simon Gray to Alan Ayckbourn, many playwrights have kept their most interesting roles out of sight – but very much in mind
Mark Lawson
28, Jan, 2013 @4:57 PM