Book clinic: can you recommend enjoyable fiction set in the past?
From Sarah Dunant's eye for detail to Peter Ackroyd's ear for period dialogue, fiction anchored in the past varies in character
SJ Parris
05, Oct, 2019 @5:00 PM
Ronan Bennett: 'Top Boy was special to me... I poured it all into the scripts'
Thanks to Drake and Netflix, it's back
Ronan Bennett
31, Aug, 2019 @3:00 PM
'The show needed to come back': how Drake rescued the druglords of Top Boy
It was 'Britain's answer to The Wire'. But the gang drama was dead – until the rapper stepped in and pitched it to Netflix. Its stars and writer talk grime, gentrification and Boris Johnson's Britain
Lanre Bakare
12, Aug, 2019 @7:03 AM

1000 novels everyone must read: Readers recommend: State of the Nation
Last month we ran a series of 1000 Novels Everyone Must Read - which of your all-time favourite state of the nation novels did we miss?
Interview: Ronan Bennett
A life in writing: Ronan Bennett, who grew up a republican activist in Northern Ireland, has never lost the urge to speak out politically. His latest novel is about chess and terrorism.
Paul Laity
26, Oct, 2007 @11:01 PM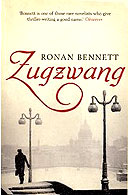 Review: Zugzwang by Ronan Bennett
Ronan Bennett's Zugzwang, first serialised in The Observer, offers an intense analysis of life under the tsars, says Nick Greenslade.
Nick Greenslade
15, Sep, 2007 @11:01 PM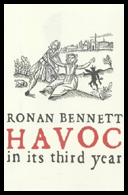 Observer review: Havoc in its Third Year by Ronan Bennett
Booker-nominee Ronan Bennett's historical tale, Havoc in its Third Year, is chillingly modern, says Paul Taylor.
Paul Taylor
04, Sep, 2004 @11:20 PM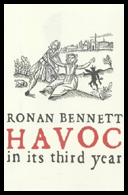 Review: Havoc in its Third Year by Ronan Bennett
Kathryn Hughes on Ronan Bennett's evocative tale of power and Puritanism, the Booker-longlisted Havoc in its Third Year.
Kathryn Hughes
04, Sep, 2004 @12:19 AM