Fake nudes: fashion embraces the return of photo-realistic nipples
Kylie Jenner posts a gasp-inducing selfie in a Gaultier bikini and Miley Cyrus poses in Sinead Gorey's 'naked' top
Fleur Britten
10, Jun, 2022 @12:33 PM
Iggy Azalea battles for chart supremacy against ... Peppa Pig?
The Australian rapper has seen her bid for chart domination under threat with the news that the children's favourite animated porker is releasing an album

Stuart Heritage
18, Jul, 2019 @11:54 AM
How Roxanne Shante paved the way for Cardi B and Nicki Minaj
New Netflix film Roxanne Roxanne dramatises the life of a rapper who influenced every female MC since the 1980s. It's about time her story got heard
Pete Cashmore
23, Mar, 2018 @1:00 PM
Is pop ready for Beyoncé's rap alter-ego?
Queen B recently dropped bars on DJ Khaled's Top Off – a risky move from singer to MC that not many pop stars are capable of pulling off
Issy Sampson
16, Mar, 2018 @12:59 PM
Pink, Sheryl Crow and more slam Grammys boss for telling women to 'step up'
Musicians hit back after Neil Portnow suggested women must seize initiative to succeed in the music industry
Ben Beaumont-Thomas
30, Jan, 2018 @10:34 AM
Faux real: Taylor Swift, Jay-Z and the 'leaks' that are too good to be true
Pop fans have started creating fake album tracklists, often with more revealing results than the reality
Issy Sampson
29, Sep, 2017 @12:30 PM
Sparks's Hippopotamus: the Mael brothers return with a piscine nightmare
Also this week: Rag'n'Bone Man is back with his cod-soul basics range and Iggy Azalea is still twerking, for some reason
Gavin Haynes
14, Apr, 2017 @1:00 PM
Future sounds: the best pop and rock of 2017
Black Sabbath rumble towards the end of the road, Drake and comeback kid Craig David spread goodwill across the UK, and the xx top the stack of new releases
Michael Hann, Ben Beaumont-Thomas, Robin Denselow and John Fordham
07, Jan, 2017 @10:00 AM
Coldplay: only the latest pop stars to misrepresent India as an exotic playground
The legacy of colonial representation in music videos from Major Lazer, Iggy Azalea and now Coldplay extends beyond the cultural appropriation debate
Rashmee Kumar
01, Feb, 2016 @9:33 PM
Ice Cube gives Iggy Azalea the nod of approval: 'She makes dope songs'
Former NWA rapper dismisses criticisms of the Australian hip-hop artist, saying the only thing that matters is 'what comes out of the speaker'
Monica Tan
07, Sep, 2015 @4:37 AM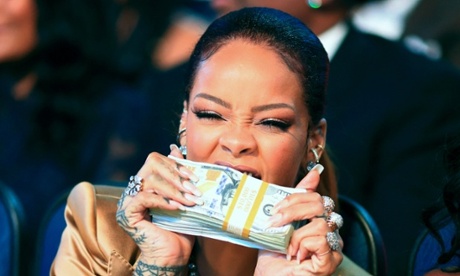 The week in music: Rihanna's BBHMM video, Prince on Tidal and more
Rihanna and Iggy Azalea are both causing a stir this week, while the Dalai Lama – fresh from Glastonbury – makes a rare appearance in our music news roundup
Tshepo Mokoena
03, Jul, 2015 @1:12 PM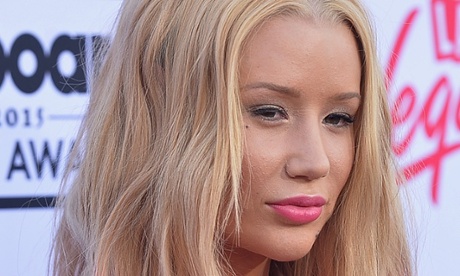 Iggy Azalea criticises press for stirring row with Britney Spears
'I feel like the media wants women in music to get out and mud wrestle each other,' tweets the Aussie rapper
Guardian music
01, Jul, 2015 @9:53 AM