Ian McDiarmid: 'As a kid, I always wanted to be the baddie'
The theatre and film actor on staging a pair of Julian Barnes stories, playing Emperor Palpatine, and finding peace in isolation
Kate Kellaway
07, Nov, 2021 @9:30 AM
The Lemon Table review – love and death with Julian Barnes
Ian McDiarmid wryly contemplates mortality in his engaging new adaptation of two Julian Barnes short stories
Clare Brennan
24, Oct, 2021 @10:00 AM
The Lemon Table review – Julian Barnes' stories of mortality and musicality
Ian McDiarmid is outstanding in two pieces, one as an angry audience member and one a composer's coda, directed by Michael Grandage
Brian Logan
21, Oct, 2021 @5:43 PM
Ian McDiarmid to tour show based on Julian Barnes stories about ageing
Actor will perform two tales with a musical theme featuring characters confronting their mortality with defiance
Chris Wiegand
10, Jun, 2021 @5:00 AM
Star Wars: The Rise of Skywalker fan review with spoilers: 'The thrill is tangible'
The story isn't perfect, the reanimated Leia is weird and the Emperor is a pantomime villain – but who cares when you're skipping along at lightspeed?
Jordan Hoffman
18, Dec, 2019 @1:10 PM
The Rise of Skywalker trailer – five things we learned
In the final Star Wars movie, Kylo Ren is devilish, Palpatine is spooky, C-3PO pegs out, Jannah leads the charge and Rey sparkles
Jordan Hoffman
22, Oct, 2019 @9:51 AM
Faust x2 review – Ian McDiarmid's Goethe drama is a devil of a time
Adapted by and starring McDiarmid, this account of the Faustian pact features a fine Mephisto but doesn't succeed in bringing the play into the 21st century
Lyn Gardner
09, Mar, 2017 @7:00 PM
What Shadows review – Enoch's touch of terror
Ian McDiarmid is uncanny as Enoch Powell in a timely examination of his controversial 1968 speech on immigration
Susannah Clapp
06, Nov, 2016 @8:00 AM
What Shadows review – Ian McDiarmid ignites portrait of Enoch Powell
McDiarmid delivers the paradoxical politician's 'rivers of blood' speech in Chris Hannan's new play which switches between the 1960s and the 90s
Michael Billington
02, Nov, 2016 @1:08 PM
Back to the rivers of blood: Enoch Powell returns to a divided Britain
In 1968, MP Enoch Powell prophesied doom over mass immigration. Now, nearly 50 years later, Ian McDiarmid is playing him in new drama What Shadows. How does it feel to voice his notorious speech in Brexit Britain?
Mark Fisher
31, Oct, 2016 @7:00 AM
Plan your week's theatre: top tickets
Lazarus and a female Julius Caesar come to King's Cross, Spill festival starts in Ipswich, the Salvation Army delivers compassion in Cambridge, and Ian McDiarmid tackles Enoch Powell at Birmingham Rep
Lyn Gardner
24, Oct, 2016 @6:00 AM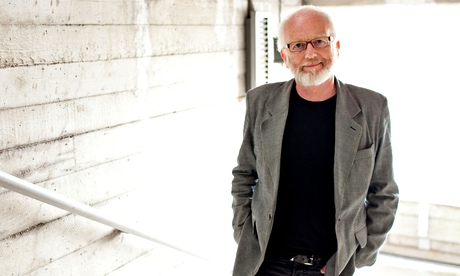 On my radar: Ian McDiarmid's cultural highlights
The actor and director talks to Leah Harper about the Edinburgh festival, Matt Smith in American Psycho, Channel 4's Utopia and the importance of the London Review of Books
Leah Harper
21, Jun, 2014 @11:01 PM