'Mind-blowing': Why do men's paintings cost 10 times more than women's?
For every £1 fetched by a male artist's work, one by a woman gets a mere 10p – and its value plummets further if she signs it. The creator of Recalculating Art, a shocking new radio exposé, reveals her findings
Mary Ann Sieghart
02, Aug, 2022 @2:32 PM
'An exceptional sale': dazzling Rockefeller collection could fetch $1bn
Sprawling private collection of 1,600 of David Rockefeller's items will go on auction at Christie's – and could break records
Oliver Laughland in New York
04, May, 2018 @1:36 PM
America's Cool Modernism: O'Keeffe to Hopper review – a whole new story
From monumental skyscrapers to lonely grain silos, the jazz age to the Depression, these brooding American masterpieces are a revelation
Laura Cumming
01, Apr, 2018 @7:00 AM
Georgia O'Keeffe, health food devotee: the pioneer of modernism's favourite recipes
The American artist lived until she was 98 – and a new book of her favourite recipes might give some clues as to how
Carmel Melouney
26, Jun, 2017 @6:00 PM
'My body shall be all yours': the startling sex letters of Joyce, Kahlo and O'Keeffe
An eye-wateringly explicit new stage show celebrates erotic correspondence sent by famous figures through the ages
Holly Williams
02, May, 2017 @6:00 AM
Michelle Obama, Barb and Donald Glover: our style icons of 2016
This was the year of Gucci, Barb from Stranger Things and a return to minimal via Georgia O'Keeffe. Here are our style icons of the past year
Morwenna FerrierPriya ElanLauren Cochrane
26, Dec, 2016 @9:01 AM
Art Gallery of NSW: Warhol, Mapplethorpe and Australian women focus of 2017 program
Modernist artists Georgia O'Keeffe, Margaret Preston and Grace Cossington Smith among gallery's highlights
Steph Harmon
18, Oct, 2016 @2:26 AM
Art show too male? At times, this cry makes no sense | Tiffany Jenkins
Where are the women, ask the critics of London's new blockbuster exhibition. Well, you can't change history…
Tiffany Jenkins
24, Sep, 2016 @11:05 PM
The day I tried to give a black iris to Georgia O'Keeffe
For art-history student Alex Sutherland, finally tracking down the great American artist was only the start of the challenge
Alex Sutherland
17, Jul, 2016 @5:00 AM
Georgia O'Keeffe at Tate Modern review – the sensuous and the dust-dead
Big skies, big stamens, big box-office… yet there are longueurs in this blockbuster retrospective
Laura Cumming
10, Jul, 2016 @7:00 AM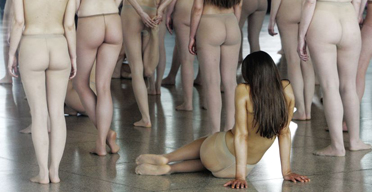 Cherchez la femme
Just 7% of the Tate's collection is by women artists - with some very embarrassing gaps. Serena Davies suggests a few crucial additions.
Serena Davies
27, Mar, 2007 @8:46 AM