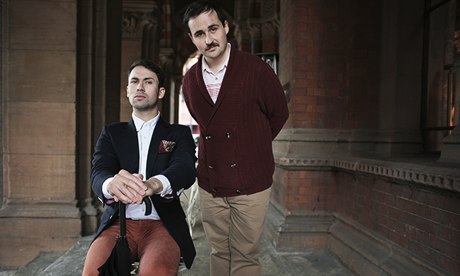 Max and Ivan: welcome to the standup slamdown
Their wrestling show put Edinburgh in a chokehold, their latest play hits London soon – and they've only been full-time at the comedy game a few months. Brian Logan meets Max and Ivan
Brian Logan
30, Sep, 2013 @6:30 PM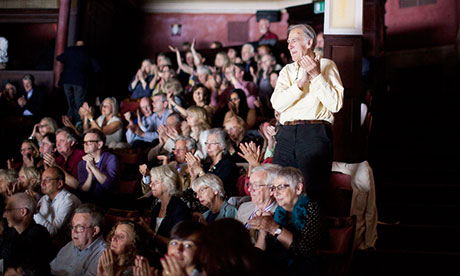 A quiet word about classical concert etiquette
Who says classical music must be enjoyed in silence? Despite a summer of mobiles, coughs and even a misfiring hearing aid, Kate Molleson refuses to join the tutters
Kate Molleson
10, Sep, 2013 @6:03 PM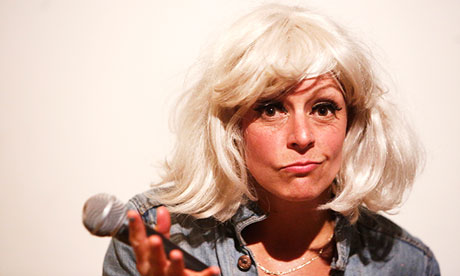 Why feminism has never been so funny
Mathilda Gregory: At the Edinburgh fringe, new comedy icons Bridget Christie and Adrienne Truscott took on the F-word. I can't wait to see what they and their patriarchy-smashing pals do next
Mathilda Gregory
03, Sep, 2013 @8:00 AM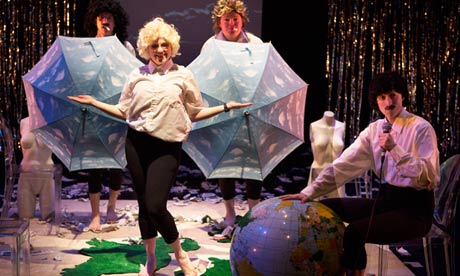 Squally Showers – review
It's not entirely clear what Little Bulb's exuberant show about a 1980s TV production company is really trying to say, but there's no denying its energy, writes Lyn Gardner
Lyn Gardner
01, Sep, 2013 @4:45 PM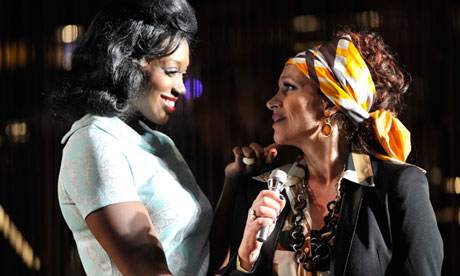 American Lulu – review
Olga Neuwirth's misfiring reinterpretation of Alban Berg's unfinished opera is little improved by this new production, writes Kate Molleson
Kate Molleson
01, Sep, 2013 @3:59 PM
Edinburgh festival: Amnesty Secret Comedy Podcast episode 15, with Lee Mack and Tim FitzHigham
In the last of Amnesty's Secret Comedy Podcasts, Lee Mack chats about riding Red Rum and Tim FitzHigham tells Mark Dolan about sailing across the English Channel in a bathtub
Edinburgh festival: Amnesty Secret Comedy Podcast episode 14, with Adam Hills and john Lloyd
Adam Hills takes the reins for the penultimate instalment of the Amnesty Edinburgh podcast series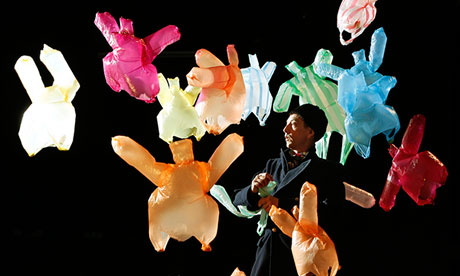 The best (and worst) of the Edinburgh fringe festival 2013
From dancing polythene to radical reinventions and feminist rage … As the dust settles on the Edinburgh festival, Brian Logan and Lyn Gardner name the highlights – and lowlights – of everything they saw on this year's fringe
Brian Logan and Lyn Gardner
28, Aug, 2013 @6:00 PM
Edinburgh festival: Amnesty Secret Comedy Podcast episode 13, with Ronnie Chieng and Atumi Morake
Johnny Walker, Ronnie Chieng, Richard Gadd, Tumi Morake and Barry from Watford all join today's host Mark Dolan.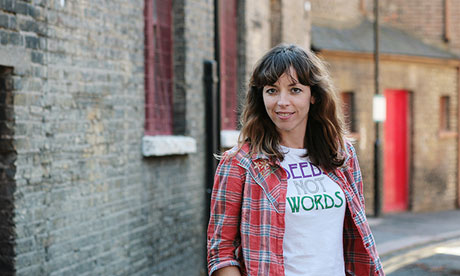 Bridget Christie: 'I've a long way to go'
The winner of this year's Edinburgh Comedy award is one of our sharpest and most political standups – but reckons she still has a lot to learn. She talks about success, her unorthodox campaign against lads' mags, and why all female comics know that online abuse is nothing new
Rebecca Nicholson
28, Aug, 2013 @5:06 PM
RSNO/Oundjian - review
Todd Machover's Festival City - a world premiere - was cleverly put together but gimmicky.
Kate Molleson
28, Aug, 2013 @2:02 PM
Tonhalle Orchestra Zürich/Zinman – Edinburgh festival 2013 review
David Zinman's brisk conducting produced a slick and efficient performance, but more emotion would have been welcome, writes Kate Molleson
Kate Molleson
27, Aug, 2013 @6:16 PM