TOP 10 FESTIVALS

1. Isle Of Wight 11-14 June
isleofwightfestival.com
Almost 15 years since its revival, the IOW festival has become a reliable mainstay of the season. The lineup wouldn't scare £50 bloke away (the Charlatans, the Black Keys and Oasis tribute band Noasis), but the real coup is getting the reunited (with keyboardist Christine McVie) Fleetwood Mac to play their only UK show of the festival season.
2. Glastonbury 24-28 June
glastonburyfestivals.co.uk
With last year's spirit-lifting set from Dolly fresh in the memory, the question remains: can this year top it? Kanye West will be pure fire (despite proving depressingly controversial among the dadrock contingent), while Lionel Richie will provide the "Shirley Bassey" factor. And you can bet your boots that George Clinton, the Fall and Mavis Staples will give the crowd some Glasto moments.
3. Wireless 28 June, then 3-5 July
wirelessfestival.co.uk
Firmly ensconsed in the public consciousness as "the R&B" one, Wireless's lineup is, as ever, a mixed bag. The highs are high: Drake, Nicki Minaj, Kendrick Lamar, Major Lazer, Grandmaster Flash and an intriguing "special performance" from Jaden and Willow Smith. On the negative, there's the prospect of a Sunday double-header from David Guetta and Jessie J. Yikes.
4. British Summer Time 18- 28 June
bst-hydepark.com
Although Hyde Park's reputation for bad sound might put you off, a couple of great, family-friendly lineups at these individual one-day events might tip the balance. The Strokes and Beck on the 18th; Blur plus the Horrors on the 20th; Kylie, Grace Jones and Chic on the 21st; and Taylor Swift on the 27th.
5. Field Day 6-7 June
fielddayfestivals.com
Last year, Field Day expanded to include Sunday but the festival maintains its boutique feel, thanks in part to its east London location and non-starry lineup. Critical favourites Run The Jewels, DIIV, Kindness and Savages rub shoulders with reunited shoegazers Ride and Patti Smith, who's set to play a glorious, career-spanning set. Fun for the chin-stroker in all of us.
6. Download 12-14 June
downloadfestival.co.uk
Located at the famed Donington racetrack, Download continues to be a must for the eclectically minded rock fan. This year's lineup shows what a broad church the metal community has become, featuring the seminal (Judas Priest, Slipknot, Marilyn Manson) and the schlocky-but-fun (Billy Idol, Andrew WK, Kiss).
7. End Of The Road 4-6 September
endoftheroadfestival.com
A decade in, this small, exquisitely curated festival continues to provide one of the best lineups of the season. A big pull is Sufjan Stevens's only UK festival show, where he will play material from his most-recent album Carrie & Lowell. There's also the War On Drugs, Curtis Harding, Natalie Prass and Sleaford Mods to enjoy, plus Tame Impala's big comeback.
8. Standon Calling 31 July-2 August
standon-calling.com
To celebrate its 10th year, this Hertfordshire-based, sponsorship-free festival will feature a wacky Wild West by day/crazy larks by night theme. Sets from Little Dragon, LoneLady, Roots Manuva and Hercules And Love Affair will not detract from the fancy dress sideshow that will be taking place on site.
9. Wilderness 6-9 August
wildernessfestival.com
Wilderness continues its remit of being a "lifestyle" festival that's about more than just watching bands. This year will feature a mix of high-culture delights such as food from Raymond Blanc and Angela Harnett, plus engaging talks like Who Made Jihadi John? The music's not too shabby, either, featuring sets from Björk, Shamir and Róisin Murphy.
10. Womad 24-26 July
womad.co.uk
Womad has grown consistently since Peter Gabriel founded it in 1980: last year saw the festival's first-ever capacity crowd. 2015 will feature a diverse lineup which mixes up-and-comers such as French-Cuban electronica twins Ibeyi on the the same bill as established acts such as Tinariwen, Laura Mvula and De La Soul.
POP & ROCK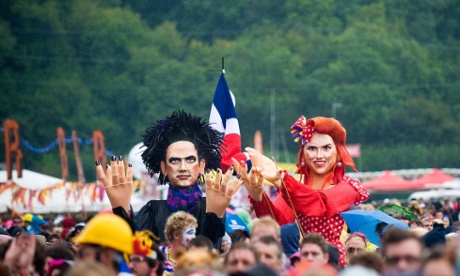 Camden Rocks 30 May
camdenrocksfestival.com
Two hundred bands (including Funeral For A Friend, Menswear and And You Will Know Us By The Trail Of Dead) play various venues in Camden over one rock-splattered night.
We Are FSTVL 30-31 May
Wearefstvl.com
Consonant-hating festival features Knife Party, Carl Cox and Sven Väth.
Gate To Southwell 4-7 June
Southwellfolkfestival.org.uk
Southwell in Nottinghamshire plays host to Clannad, Billy Bragg and We Banjo 3.
Let's Rock Bristol! 5-7 June
letsrockbristol.com Rivalling Rewind's 80s goodness, this roadshow-like lineup includes Five Star, Roland Gift and Betty Boo.
Boom Bap 5-7 June
boombapfestival.co.uk
Earl Sweatshirt headlines this hip-hop-heavy fest, which also sees Ratking and Skepta playing.
Lunar 5-7 June
lunarfestival.co.uk
The Fall, Julian Cope and Tinariwen are the highlights of this boutique festival, which takes place in Warwickshire, near Solihull.
Born & Bred 6 June
bornandbredfestival.com
UK dance culture is the focus of this Haggerston Park-based London festival featuring Wiley and Goldie.
No Tomorrow 6-7 June
notomorrowfestival.co.uk
Held in the historic Wollaton Park, Nottingham's dance music-heavy two-dayer features sets from John Newman, Jessie Ware and Milky Chance.
Wild Life 6-7 June
wildlifefestival.com
Disclosure and Rudimental have teamed up to curate this festival featuring Nas, Wu-Tang Clan, Jamie xx, Earl Sweatshirt and Nicolas Jaar.
Electric Beach 12 June
electricbeachfestival.co.uk
Alabama 3 and the Cat Empire headline this festival for surfers located at Newquay's Fistral Beach.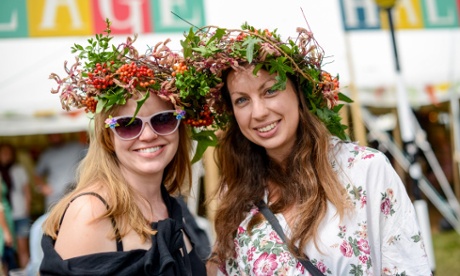 Live At Chelsea 12-14 June
chelsea-pensioners.co.uk
A three-night stand at the Royal Hospital in Chelsea featuring Rufus Wainwright, Alison Moyet and Damien Rice.
X Music Fest
12-13 June
xmusicfest.com
Annie Mac, Gorgon City and Jaguar Skills head to Cardiff's Bute Park.
110 Above 19-21 June
110above.com
Located on Gopsall Hall Farm, Lucy Rose, Bipolar Sunshine and To Kill A King all play.
Calling Festival 4 July
callingfestival.co.uk
A day of resonant classic rock on Clapham Common, featuring Ryan Adams, Echo & The Bunnymen and a headline set from Noel Gallagher and his High Flying Birds.
2000 Trees 9-11 July
twothousandstreesfestival.co.uk
Intimate rock and indie hoedown based in the Cotswold hills. This year's lineup includes Idlewild, Errors, the Subways and Alkaline Trio.
T In the Park 10-12 July
tinthepark.com
Scotland's biggest festival has headlining turns from the Libertines, Noel Gallagher's High Flying Birds and Sam Smith.
Nass festival 10-12 July
nassfestival.com
Extreme sports and music come together, as Tony Hawk joins a lineup that includes Public Enemy and Enter Shikari.
Latitude 16-19 July
latitudefestival.com
Located in the wilds of Suffolk, this eclectic festival features Portishead, La Roux, James Blake, Femi Kuti & The Positive Force and more.
Lovebox 17-18 July
loveboxfestival.com
Groove Armada's dance-centric London weekender features Snoop Dogg, Hot Chip and Cypress Hill, plus DJ sets from Mark Ronson and Annie Mac.
Truck 17-18 July
truckfestival.com
The daddy of all small festivals plays host to Pulled Apart By Horses, Darwin Deez and Peter Hook and the Light.
Citadel 19 July
citadelfestival.com
Victoria Park is the site for this thirtysomethings' festival which includes Bombay Bicycle Club, Kurt Vile and Nick Mulvey.
Secret Garden Party 23-26 July
secretgardenparty.com
Eleven years old, this idyllic festival has made a name for itself as a picturesque alternative. This year it features Kate Tempest, Jungle and Palma Violets among others.
Tramlines 24-26 July
tramlines.org.uk
Sheffield's cheap festival alternative features greats such as Martha Reeves, Melle Mel and the Buzzcocks, plus Mike Skinner, Basement Jaxx and Erol Alkan.
Rewind 24-26 July, 7-9 August, 21-23 August
rewindfestival.com
The 80s roadshow gets bigger and bigger, this year there are three different versions: Scottish, northern and southern with the Human League, Soul II Soul, Sister Sledge and OMD.
Shakedown 15 August
shakedown.co.uk
Dance music festival headlined by 2ManyDJs, Sigma and Example + DJ Wire.
Ramblin' Man Fair 25-26 July
ramblinmanfair.com
Get your dad jeans on! The Scorpions, Blue Oyster Cult and Gregg Allman all play this Maidstone, Kent, festival.
Kendal Calling 30 July-2 August
kendalcalling.co.uk
The Lake District's music festival celebrates a decade in the game with a lineup that includes Elbow, James and the Kaiser Chiefs.
Gentlemen of the Road Stopover 31 July-1 August
gentlemenoftheroad.com
Curated by Mumford & Sons, this music and arts festival features the Maccabees, Primal Scream, Lianne La Havas, and a set from the no-longer-banjo-plucking ones.
Port Eliot 30 July-2 August
porteliotfestival.com
Cornish festival that goes for the foodies as much as the musos, but features Archie Brownson Outfit, Jane Weaver and Stealing Sheep.
Y Not? 31 July-2 August
ynotfestivals.co.uk
This Peak District weekender features Primal Scream, Johnny Marr, Snoop Dogg plus the resurfaced Super Furry Animals.
Boardmasters 5-9 August
boardmasters.co.uk
The surf-affiliated festival in Cornwall features Rudimental, the Darkness and De La Soul.
Kaya 7-9 August
kayafestival.com
Held in Margam Country Park in South Wales, the lineup includes the Brand New Heavies, Norman Jay and Hollie Cook.
Supernormal 7-9 August
supernormalfestival.co.uk
Experimental festival that was created by a non-profit company: this year features the likes of Karen Gwyer, Tremling Bells and Anonymous Bash.
Visions 8 August
visionsfestival.com
Returning for its third year, this London festival takes place across six different venues in Hackney and will feature sets from Toy, Fat White Family and Camera Obscura.
Boomtown Fair 13-16 August
boomtownfair.co.uk
Stephen Marley, Gogol Bordello and Matisyahu inhabit this specially made district, featuring mini parties, art events and many bespoke areas within areas; we'd recommend taking your compass.
Meltdown 17-30 August
southbankcentre.co.uk/meltdown
Former Talking Head David Byrne takes the reigns of this year's Meltdown. He's already announced that Sunn O))), the Dirty Projectors' David Longstreth and Young Marble Giants will be part of the lineup.
Wyrd Out 21-23 August
fallout2015.wordpress.com
Pretty wyrd yes, in association with ATP, this crowdfunded festival will decide on its lineup when it knows how many tickets are sold.
V Festival 22-23 August
vfestival.com
The only festival where you can play the game Spot The ITV2 Celebrity, this year's twin-location pop fest features Ellie Goulding, Olly Murs, Marina & The Diamonds, plus comedy from Frankie Boyle.
Creamfields 28-30 August
creamfields.com
Bank holiday? Bank loliday more like! Avicii, the Chemical Brothers and Steve Angello head to Daresbury in Cheshire for this iconic dance music festival.
Reading & Leeds 28-30 August
readingfestival.com
Rocktastic larks and lots of air guitar is expected at this year's headbangers ball, featuring Metallica, Limp Bizkit and Mastodon but also Kendrick Lamar, Azealia Banks and Mumford & Sons.
Parklands 28-30 August
galtresfestival.org.uk
There's a wild west theme here, with Chief Toto's Tipi and Rod's Rodeo. Acts playing include Hugh Cornwell and the Proclaimers.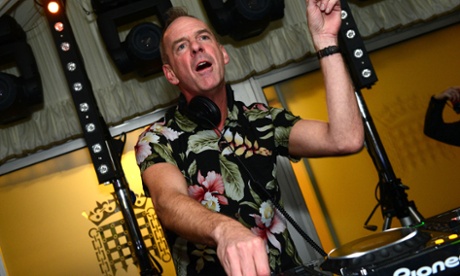 South West Four 29-30 August
southwestfour.com
Faithless and Fatboy Slim turn Clapham Common into a mass of gurning, sweaty punters.
Festival No 6 3-6 September
festivalnumber6.com
The location of cult 70s TV drama The Prisoner doubles as the home of the UK's most exciting bespoke festival. This year Grace Jones, Belle & Sebastian, Metronomy and Scritti Politti's Green Gartside will all play.
Sundown 4-6 September
sundownfestival.co.uk
Dance and urban music festival in Norwich featuring the likes of MNEK, Tinie Tempah and Labrinth.
One Love Festival
4-6 September2
onelovefestival.co.uk
Created in honour of Bob Marley's One Love concert of 1978, this dub and reggae festival features Dawn Penn, Mad Professor and a 40th anniversary celebration of King Tubby's Soundsystem.
Off The Tracks 4-6 September
offthetracks.co.uk
The fun never stops with a children's parade, face painting and a circus workshop; musical turns come courtesey of Banco De Gaia and Dreadzone.
Jersey Live 5-6 Sept
jerseylive.org.uk
Boutique music and arts on the Channel island, featuring Cast, Wolf Alice, Stereo MC's and more.
Bestival 10-13 September
2015.bestival.net
Rob Da Bank's annual party at the end of festival season is known equally for its fancy dress theme and its ability to get amazing throwback acts to play (this year: the Jacksons).
OnBlackheath 12-13 September
onblackheath.com
Dadrock larks in London's SE3 postcode with a lineup including Elbow, the Manic Street Preachers and Laura Mvula.
FOLK & WORLD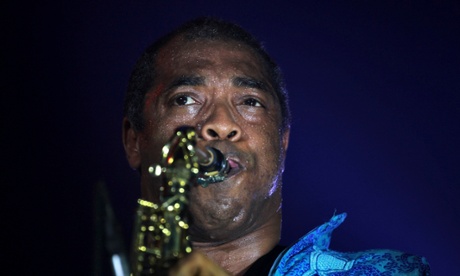 Acoustic Festival Of Britain 19-21 June
acousticfestival.co.uk
Located on Uttoxeter racecourse in Staffordshire, the headliners of this folk, blues and country festival include Paul Carrack, Big Country and Hazel O'Connor.
Beverley Folk Festival 19-21 June
beverleyfestival.com
Also featuring literature, spoken word, comedy and film, the musical lineup includes Seth Lakeman, Hayseed Dixie and Ralph McTell.
Africa Oye 20-21 June
africaoye.com
Free and in Liverpool's Sefton Park, headliners include Omar, Gordon Masiala and BKO Quintet.
Maverick Festival 3-5 July
maverickfestival.co.uk
Folk and alt-country festival featuring Billy Bragg, Dan Walsh and Chasity Brown.
Cornbury 10-12 July
cornburyfestival.com
An eclectic mix of classic pop (Billy Ocean, Tom Jones, Roger Hodgson from Supertramp) and the Fratellis in Oxfordshire.
Larmer 14-19 July
larmertreefestival.co.uk
Celebrating its 25th year anniversary, the under 10s here can enjoy a bubble disco, art creation and dance sessions. Adults meanwhile can get down to sets from Femi Kuti & The Positive Force, Tom Jones and Jimmy Cliff.
Chagstock 17-18 July
chagstock.info
Big on the science tip, Chagstock features insect handlers the Dartmoor Reptiles, Physics In The Field and vintage swingboats. Music courtesy of Seth Lakeman and New Model Army.
Folk By The Oak 19 July
folkbytheoak.com
A one-dayer in the leafy surrounds of Hatfield House. Guests include Mary Chapin Carpenter, the Unthanks and Bellowhead.
Deer Shed 24-26 July
deershedfestival.com
John Grant, Villagers and Billy Bragg all play the festival that also features a family-friendly science tent and activity workshops like clay modelling and weaving.
National Forest Folk Festival 26-28 July
nationalfolkforestfolk.com
Moving from Conkers to Moira Miners' Welfare Hall, this year features the Poozies, the New Rope String Band and Tyde.
Farr 16-18 August
farrfestival.co.uk
Erol Alkan and DJ Koze play this tiny-but-banging festival based in Hertfordshire.
Solfest 28-30 August
solfest.org.uk
The independent Solfest is into its 12th year and this year's line up features the Unthanks, Peatbog Faeries and Young Rebel Set.
Cambridge Folk Festival
30 July-2 August
cambridgelivetrust.co.uk/folk-festival
The legendary folk festival returns with star turns from Joan Baez, Frank Turner, Wilko Johnson and Nick Mulvey.
Sidmouth Folk Week 31 July-7 August
sidmouthfolkweek.co.uk
A week of folk and more by the seaside in Devon featuring Altan, Show Of Hands and the Spooky Men's Chorale.
Fairport's Cropredy Convention 13-15 August
fairportconvention.com
The folk-rock greats host their bespoke festival featuring Emmylou Harris and Rodney Crowell, the Proclaimers, Level 42 and Skinny Lister.
Folk East 21-23 August
folkeast.co.uk
Winner of 2014's Best Folk and World Music Festival, the Suffolk based knees-up features the Young'uns, Faustus and Wilson Family.
Moseley Folk Festival 28-31 August
moseleyfolk.co.uk
Celebrating a decade expanding the definition of folk, this year features the Monkees, Spiritualized and Anna Calvi.
The Fylde Folk 'N' Roots Festival 4-6 September
fyldefolknroots.org
Located in Fleetwood, this festival features Show Of Hands, the Hut People and Ferocious Dog running the gamut from modern Celtic folk to blues fusion.
FAMILY FUN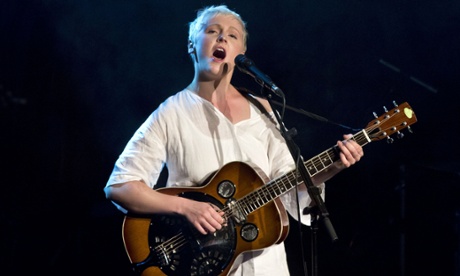 Blissfields 3-4 July
blissfields.co.uk
The Horrors and John Grant provide the tunes, while the Angel Gardens family area includes an Activistz Kidz Club which features children honing the craft of protest.
Curious Arts Festival 17- 19 July
curiousartsfestival.com
There's an Alice In Wonderland Tea Party and a puppet theatre workshop at this boutique festival.
Somersault 23-27 July
somersaultfestival.com
This well-loved family favourite features a nanny service, puppet storytelling, circus skills workshop, singing storytellers and more. Music comes courtesy of Laura Marling, Bombay Bicycle Club and the Staves.
Beautiful Days 21-23 August
beautifuldays.org
The Levellers' family festival has won Best Family Festival in the past for its storytelling and play areas. 2015's musical lineup includes Happy Mondays and Gogol Bordello.
Liverpool International Music Festival 27- 31 August
limfestival.com
Laura Mvula, Katy B and Echo and The Bunnymen (performing with the Royal Liverpool Philharmonic Orchestra) all play Europe's biggest free music event.
Shambala 27-30 August
shambalafestival.org
Known for being family friendly, the Kids Field here features monster making, badge building and a Shambala Carnival, too. The music lineup is pretty interesting: Vessels, Zun Zun Egui and Jungle Brothers.
Watchet 28-30 August
watchetfestival.co.uk
Featuring the Yankees Jacks creative children's area, plus retro delights from the likes of the Boomtown Rats, Big Country and the Selecter.
Sunshine 28-30 August
uptonfestival.co.uk
Lots of bouncy fun to be had at Sunshine festival which features an entirely inflatable village, the Upton upon Severn-based festival also includes a jukebox lineup (Gabrielle, Suzi Quatro, ABC and UB40).
Towersey 28-31 August
towerseyfestival.com
Alongside Stornoway and Joan Armatrading, this year's family fun includes the new Creative Quarter which will feature sculptures, science, toys and games.


EUROPEAN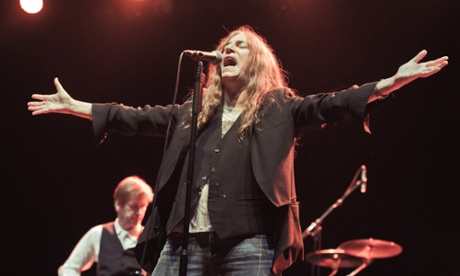 Les Nuits de Fourvière 2 June-31 July
nuitsdefourviere.com
Held in the ancient theatre of Fourvière, this mix of theatre, dance and circus will feature Iggy Pop, Björk and Herbie Hancock.
Norwegian Wood 10-13 June
norwegianwood.no
Oslo's outdoor rock fest features the likes of Tori Amos, Patti Smith, Ray Davies and Jackson Browne.
Pinkpop 12-13 June
pinkpop.nl
Held in the Netherlands, in 2015 Pinkpop will play host to Robbie Williams, Foo Fighters and Paloma Faith.
Northside 12-14 June
northside.dk
Taking place in Denmark's second largest city, Aarhus, this year's lineup sees Antony And The Johnsons performing with Aarhus Symphony Orchestra, the Black Keys and Earl Sweatshirt all playing.
Sonar 18-20 June
sonar.es
There's an excellent lineup at the Barcelona festival including Die Antwoord, Autechre and Arca.
Roskilde 27 June-4 July
roskilde-festival.dk
The legendary Danish festival features Paul McCartney, Pharrell Willliams, Nicki Minaj and Die Antwoord.
Hideout 28 June-2 July
hideoutfestival.com
Located on the island of Pag, Croatia, Hideout combines house and techno over a five-day blowout. Duke Dumont and Gorgon City DJ.
ATP Iceland 2-4 July
atpfestival.com
The ATP franchise continues its world domination. The Icelandic iteration features Iggy Pop, Swans, Godspeed You! Black Emperor and Mudhoney.
Montreux Jazz Festival 3-18 July
montreuxjazzfestival.com
It's not been a pure jazz festival since the 70s and this year's lineup is no exception, featuring an eclectic, pop-heavy lineup (Lady Gaga, Emeli Sandé, D'Angelo and A$AP Rocky).
Bilbao BBK Live 9-11 July
bilbaobbklive.com
Held on a specially built complex in Bilbao, this year's headliners include Disclosure, the Jesus and Mary Chain, Counting Crows and Black Rebel Motorcycle Club.
Tomorrowland 24-26 July
tomorrowland.com
Considered by many to be the biggest electronic music festival in the world, all the big hitters are playing: Guetta, Avicii and Tiësto, plus the site is massive.
OFF festival 7-9 August
off-festival.pl
Now approaching its 10th anniversary, this year Poland's alternative music festival features Future Brown, Peaking Lights and Sun Kill Moon.
øya 11-15 August
øyafestivalen.com
It's one of Norway's biggest festivals and this year features Flying Lotus, Chic Featuring Nile Rodgers, Caribou's alter-go Daphni and Courtney Barnett.
Flow Festival 14-16 August
flowfestival.com
Helsinki's Flow features a jam-packed lineup including the Pet Shop Boys, Major Lazer, Foxygen and Florence And The Machine.
Rock En Seine 28-30 August
rockenseine.com
Alt-J, Kasabian, Jungle all play at the rock-heavy French festival plus local hero Etienne Daho.
Lollapolooza Berlin 12-13 September
lollapaloozade.com
Perry Farrell's iconic 90s festival comes to Berlin and features FFS (Franz Ferdinand and Sparks), the Libertines and Hot Chip.
This article was amended on 4 June 2015. The Roskilde festival is held in Denmark, not Germany. This has been corrected.