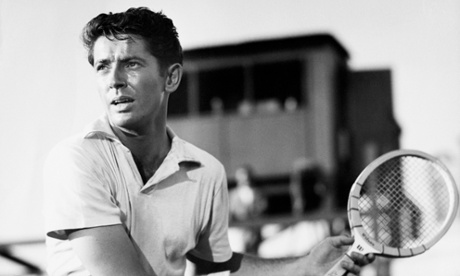 Suggested by stardust9 , Melmouth and andmalvu70
This omission from our list prompted more comments than any other. Based on a novel of the same name, Strangers on a Train is the tale of a tennis player who meets a psychopath on a train and they agree to "exchange murders". Tennis features heavily as Guy, the more naive of the protagonists, is forced to rush through a match in order to avoid being framed. stardust9 commented that he'd "always thought it was the classic tennis movie". Malvu70 particularly enjoys the scene where "the crowd is shown left righting their heads to follow the ball until the camera rests on Robert Walker who is staring unmoving at Farley Granger".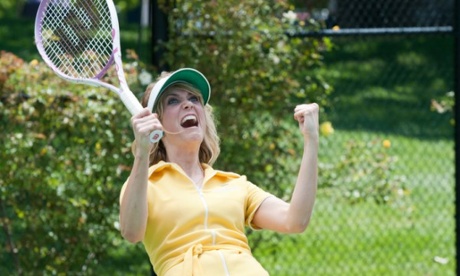 Suggested by ccmac10 and asadbutt

Another popular film suggestion was Bridesmaids. The rom-com has a tennis scene containing an oft-quoted put-down: one of the aforementioned bridesmaids plays in front of her stepson who, unimpressed, declares "I've seen better tennis playing in a tampon commercial." ccmac10 and asadbutt suggested the film, both quoting that line.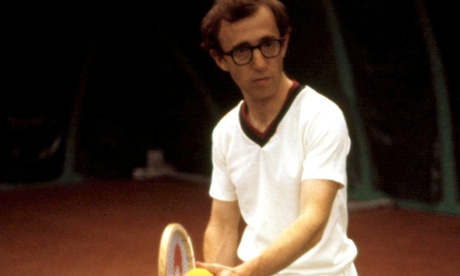 Suggested by jimbo246

Another readers' suggestion was Annie Hall, in which comedian Alvy Singer reflects upon his relationship with the eponymous character. The two meet on a tennis court, and after, when packing away and leaving, racket small talk back and forth at one another. Alvy agrees to give Annie a ride, but during the interchange accidentally nudges into her with his tennis racket – a moment that sets the scene for the unremitting awkwardness thereafter.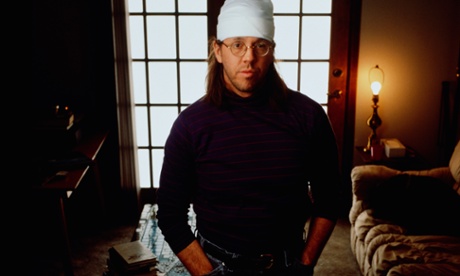 Suggested by jamie
Commenter jamie suggested the Enfield Tennis Academy ("ETA") in David Foster Wallace's Infinite Jest. This sprawling novel uses tennis as the focus of one of three interweaving plots, each designed to explore the incompatibility between human autonomy and playfulness. The book is open to interpretation, but Wallace seems to believe tennis involves the shedding of autonomy, thereby surrendering to the game and the set of choice-limiting rules that accompany it.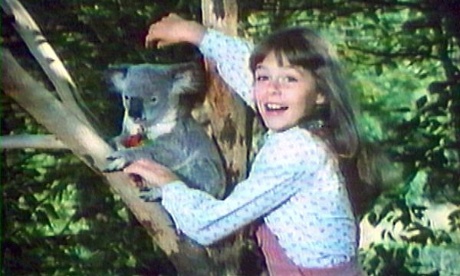 Suggested by: asadbutt

Commenter asadbutt bemoans the omission of, as he puts it, a "very surreal movie about a talking koala that features Sid Caesar playing tennis against John Newcombe... while disguised as a cold war defector". The charming 70s film depicts a conman who's thrown off a merchant ship. He winds up in the garden of a family with a talking koala bear – Barnaby. They join him on adventures, and one such adventure is indeed a tennis game against Australian (ex) tennis pro Newcombe.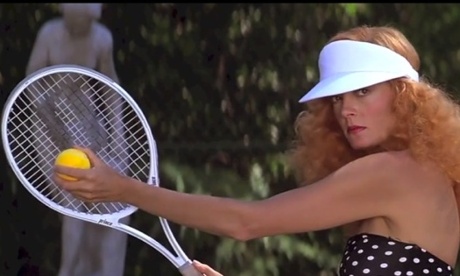 Suggested by anabltc

Another omission picked up by commenter anabltc was The Witches of Eastwick. The film depicts three widows who fall in love with a mysterious new man – Daryl Van Horne – who disturbs their quiet, conservative community. In one scene at his house the three women and the newcomer play tennis: as the women's jealousy over Daryl mounts, the three inadvertently cause a tennis ball to float in mid-air, revealing that they have magical powers.
Blow-Up (Michaelangelo Antonioni, 1966)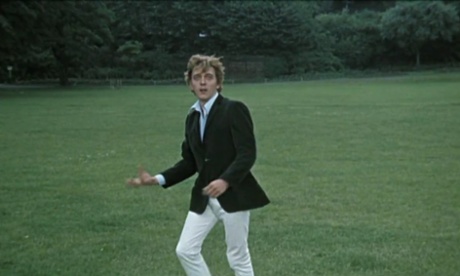 Suggested by Sanguaro
Blow-Up includes one of cinema's stranger tennis scenes. In Antonioni's counter-cultural 60s classic, a photographer thinks he has discovered a murder: once he "blows up" a photograph he thinks he spots a dead body. Whether a murder has happened or not is left ambiguous. In the film's final scene the photographer goes back to the site of the photo and, as commenter Sanguaro notes, there's a "weird scene where some people are playing tennis without a ball". In this surreal scene mimes play-act at tennis, and after spectating for a while the protagonist joins in.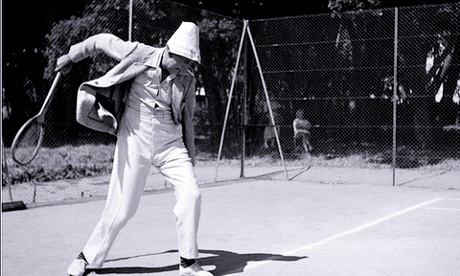 Suggested by PoppaAlcohol
PoppaAlcohol writes: "Dear me, no mention of M Hulot?" In the French film, bumbling but lovable Mr Hulot causes calamity at a seaside resort. While there, he plays tennis and, though his technique is spectacularly odd (and despite wearing a peculiar home-made paper hat), winds up winning the match. PoppaAlcohol also bemoans the mispronunciation of the title, complaining: "When this film was shown a few years back at the local arthouse in Sheffield, the recorded announcement on their telephone line pronounced it 'Em Hullet's holiday'."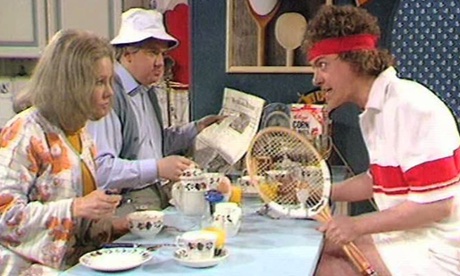 Suggested by tsw1957
One omission from our list, which reader tsw1957 calls "one of the funniest tennis moments ever" is a sketch from 70s/80s sketch show Not the Nine O' Clock News, in which (ex) professional tennis player John McEnroe is mocked for his infamous "You can't be serious" rant at a Wimbledon umpire. In the sketch the character portraying McEnroe, dressed in full tennis gear, leaps into furious tirades at his parents at the slightest provocation – an under-boiled egg being one example.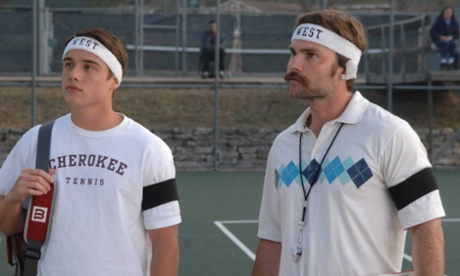 Suggested by Dangermaus
In the words of user Dangermaus: "How has Balls Out been overlooked here? Best film bar none on tennis. It is the classic underdog sports tale: it depicts an over-enthusiastic janitor's attempt to transform misfit students into Nebraska State tennis champions." The direct-to-video film featured Seann William Scott as Gary "The Beast" Housman and a supporting role by Randy Quaid.