Martin Solveig and Dragonette's Hello video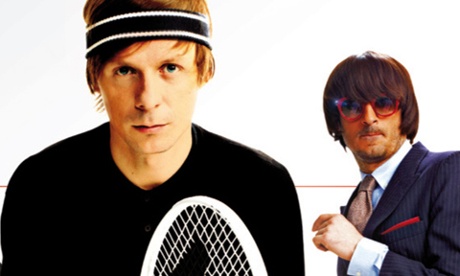 For his 2011 album Smash, French DJ and Björn Borg fan Martin Solveig starred in an epic, four-part, 42-minute film. The central piece – and video for his earworming single Hello with Dragonette – is a tennis match between Solveig and fellow DJ and producer Bob Sinclar that takes place on Court Philippe Chatrier, the centre court of Roland Garros in Paris. The stadium is packed – it was filmed between matches in the French Open – and there are cameos for Novak Djokovic and French star Gael Monfils.
Money by Martin Amis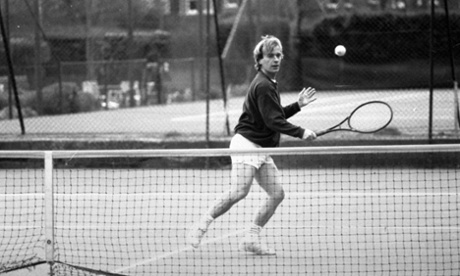 Amis is a serious tennis player. At one point, partly in an attempt to beat Julian Barnes, he was said to play for two hours a day. The subject recurs in his books, too – most memorably in Money – typically showing the game's potential for humiliation. In Money, slobbish John Self is destroyed on court by suave Fielding Goodney. The coup de grace comes when Goodney blasts a forehand into Self's face in front of a mocking crowd. Amis writes: "I lay there like an old dog, an old dog that wants its old belly stroked."
Andy Murray: The Movie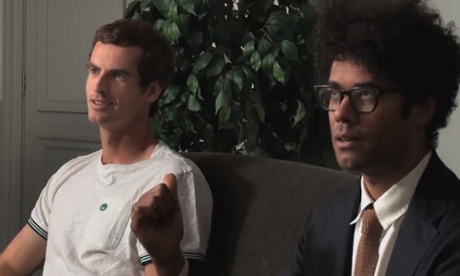 If you still think Andy Murray is dour and humourless, watch two sketches he starred in for last year's Stand Up to Cancer on Channel 4. The set-up is that Richard Ayoade has been hired to direct Andy Murray: the Movie, with the Scot himself on board as "executive consultant producer of casting". They comment on the screen tests performed by the likes of Michael Sheen, Pharrell Williams (with a Scottish accent) and Terry Wogan. The search is a fruitless one: "I think you're unplayable," Ayoade concludes. "Not in tennis. You can be beaten – we've seen that many times."
Richie Tenenbaum's meltdown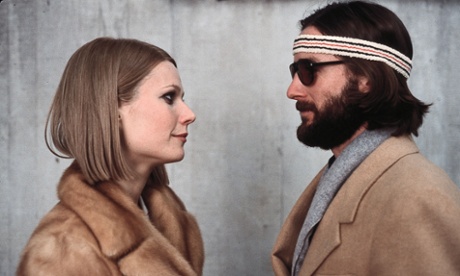 Richie Tenenbaum, played by Luke Wilson immaculately outfitted in Borg-era Fila, is the youngest child of the dysfunctional Tenenbaum clan in Wes Anderson's 2001 film, The Royal Tenenbaums. He had been a tennis star, we learn through flashbacks, known as "the Baumer", until he fell apart at the US Nationals. He finishes his match against his opponent, Mr Gandhi, in tears, removing his shoes and serving underarm. The reason? The marriage the day before of his adopted sister, Margot (Gwyneth Paltrow), with whom he is secretly infatuated.
James Murphy's Remixes Made With Tennis Data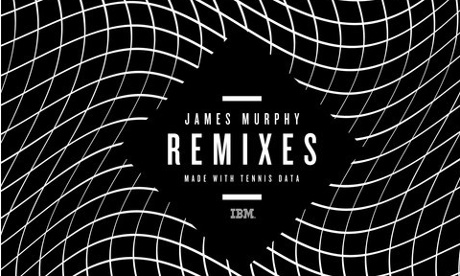 Since his band LCD Soundsystem wound down, James Murphy has kept himself busy doing "crazy shit", such as creating a signature espresso blend and designing a sound system for DJs. Almost as weird is his 2014 release Remixes Made With Tennis Data, a collaboration with IBM. This was an attempt to turn all 187 matches from the 2014 US Open into music pieces using IBM processing and data collection; everything from the tempo of the shots to the names of players and the weather had an impact. How does it sound? Better than you'd imagine, though the Pitchfork review did note that "only a crazy person would listen to them all".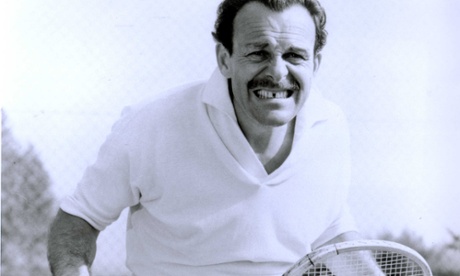 Gap-toothed Terry-Thomas was never better than as the caddish Raymond Delauney delivering indispensable life lessons to wimpy Henry Palfrey (played by Ian Carmichael). Full, abject humiliation comes in a tennis match between the pair watched by the object of their affections, April (Janette Scott). Delauney fixes it so that he picks ends, so that Palfrey is serving into the glare of the sun, and then systematically dismantles his confidence with his ingenious gamesmanship. Each lost point is greeted with a withering "Hard cheese!" from Thomas. The experience is so lowering that Palfrey admits himself to Dr Potter's School of Lifemanship before eventually seeking a rematch with Delauney.
Vampire Weekend's Giving Up the Gun video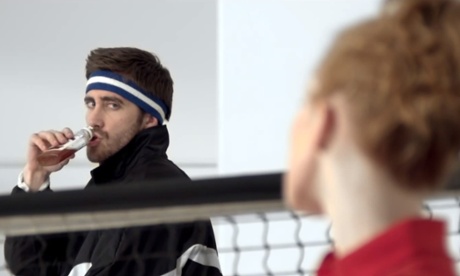 How many cameos can you fit in five minutes? Vampire Weekend – and directing duo the Malloys – put this to the test with the video for their 2010 single Giving Up the Gun. The action follows a tournament in which a female player (Jenny Murray, a friend of the band) is pitted against a tricky selection of opponents; these include Joe Jonas, a boozing Jake Gyllenhaal in the semis, a samurai and two racing drivers dressed like the Stig. Wu-Tang Clan's RZA is the umpire and when things get sticky in the final, Murray receives a pep talk from – who else? – rapper Lil Jon.
Prince of Tennis manga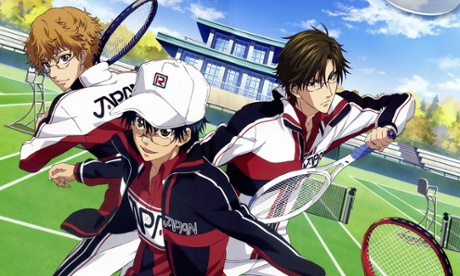 Takeshi Konomi's Prince of Tennis was a long-running manga series (1999-2008) that was subsequently developed into an anime show, musicals, films and video games. It follows the fortunes of Ryoma Echizen, a tennis prodigy, and it's pretty formulaic stuff for the most part: Ryoma starts at a new school, gets bullied, has to beat a succession of older kids. But the action has pace and some charm; the manga alone sold more than 40 million copies in Japan. Especially popular was Ryoma's cocky catchphrase delivered to a beaten opponent: "Mada mada dane" (literally "no, not yet").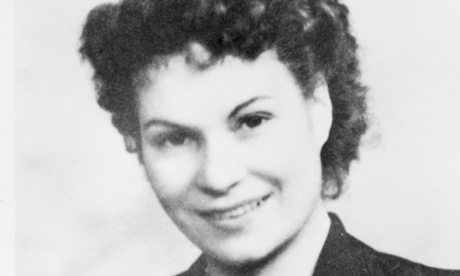 Perhaps Betjeman's most famous and divisive poem – Simon Jenkins in the Guardian called it "middle brow" – this describes an imagined relationship between the poet and his muse, Joan Hunter Dunn. It starts with a game of tennis in Aldershot – "What strenuous singles we played after tea" – and ends with them becoming engaged after a dance at the golf club. The poem was written in 1941, when both Betjeman and Dunn worked at the Ministry of Information, but it was only in 2008, when Hunter Dunn died, that the full story behind it emerged. Hunter Dunn approved of the fantasy: "Such a marvellous break from the monotony of war," she said.
The Battle of the Sexes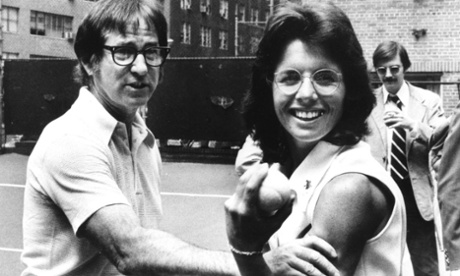 When Mark Kermode reviewed The Battle of the Sexes, the 2013 documentary about the tennis match between Bobby Riggs and Billie Jean King, he wrote: "In terms of the characters, you couldn't make them up." Hollywood seems to agree and there are currently three films in the pipeline about the 1973 encounter, watched by a TV audience of 50 million. The Match Maker will star Will Ferrell as Riggs, while Tom Hanks is producing a version for HBO, with Elizabeth Banks as King and Paul Giamatti as Riggs. But the most advanced is Battle of the Sexes, with Steve Carrell and Emma Stone in the leads.