Early Bloomsbury, 1905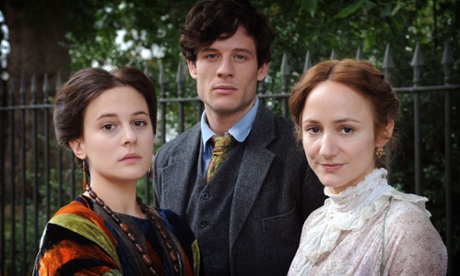 An early version of the Bloomsbury group, the subject of a new BBC drama, Life in Squares (to be broadcast later this year), came when artist Vanessa Stephen, elder sister of Virginia Stephen (later Woolf), founded the Friday Club in 1905. Its members, who went on to include Roger Fry and Duncan Grant, met to discuss art at 46 Gordon Square in Bloomsbury, London, where the Stephen children had moved after their parents' deaths. That painterly wing became augmented by another group: Stephen's brother Thoby and his Cambridge chums, especially John Maynard Keynes, Lytton Strachey and Leonard Woolf, all of whom had been members of the university's secret society, the Apostles (though Thoby himself never was).
Manet and the Post‑Impressionists, 1910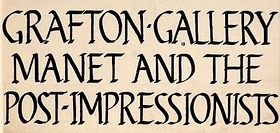 The painter and art critic Fry had come to lecture at the Friday Club in 1910, the same year that he curated the first of two iconoclastic exhibitions. Manet and the Post-Impressionists – which featured work by artists such as Gauguin, Matisse and Van Gogh – was held at London's Grafton Galleries and galvanised the city's art aficionados. It also elevated Fry to the status of tastemaker and specialist in the avant garde: the Grafton Group would soon take over where the Friday Club left off. The following year, Fry began an affair with Vanessa, by then married to Clive Bell; she subsequently chose Duncan Grant instead.
The Dreadnought hoax, 1910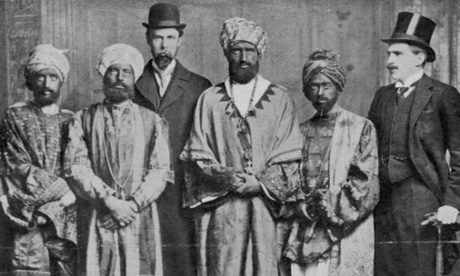 Taking its place in a long line of upper-class pranks in terrible taste, the Dreadnought hoax occurred on 7 February 1910, when a party of Abyssinian princes and their Foreign Office guides arrived, with little advance warning, for a tour of HMS Dreadnought, the most advanced battleship of its age. They were, of course, nothing of the sort: rather, they were toffs in disguise, down to the flowing robes, blackened faces and mumbled "Swahili". They included Virginia and Adrian Stephen, Duncan Grant and Horace de Vere Cole, who later wrote of their hosts: "They were tremendously polite and nice – couldn't have been nicer: one almost regretted the outrage on their hospitality."

The marriage of Leonard and Virginia Woolf 1912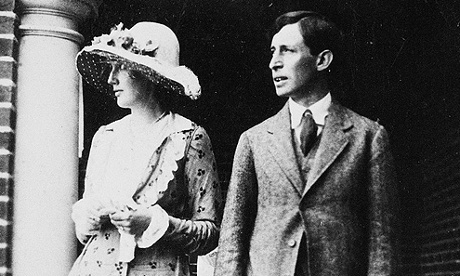 Leonard had met Vanessa Bell and Virginia through their brother Thoby, but had subsequently spent several years in what was then Ceylon, as a colonial administrator, an experience that gave rise to his novel The Village in the Jungle. On leave in England in July 1911, he dined at Gordon Square and once again met Virginia, then 29 and embarked on her first novel, The Voyage Out. The following year, the pair married, despite the fact that he was, in her words, "a penniless Jew". A few years later, they established their Sussex home, Monk's House, where Leonard lived until his death in 1969.
Acquisition of Charleston farmhouse, Sussex, 1916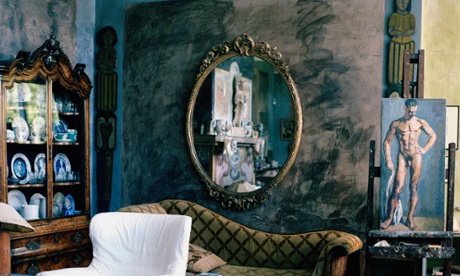 In 1916, during the war that would deeply affect their work, the Bloomsbury group found its country HQ: Charleston farmhouse, whose oldest parts were Elizabethan and which was in need of repair. It was taken on by Vanessa Bell and Duncan Grant, by this point conducting an affair with David "Bunny" Garnett. Vanessa and Duncan's daughter, Angelica, who grew up believing her father to be Clive Bell, went on to marry Garnett, her father's former lover. Amid all this turmoil, the farmhouse itself, covered in the paintings and murals of its residents and visitors, provided a bucolic base.
Founding of the Hogarth Press, 1917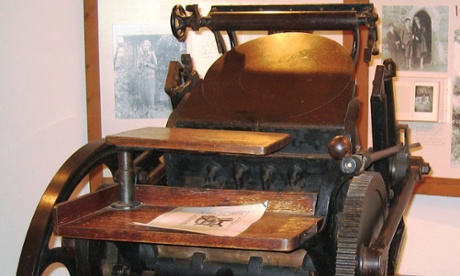 In 1917, the Woolfs bought a handpress and set it up in the dining room of their London home, Hogarth House; their first publication, sold only by subscription, was a pamphlet that comprised a short story by each of them. But the Hogarth Press, founded partly to give Virginia something to do when she wasn't writing, went far beyond its modest beginnings, publishing work by Katherine Mansfield, TS Eliot and, later, WH Auden and Stephen Spender. Famously, though, not James Joyce; the press turned Ulysses down, Virginia Woolf describing her experience of reading it as binding herself "like a martyr to a stake".
Vita Sackville-West and Violet Trefusis's affair, 1918-21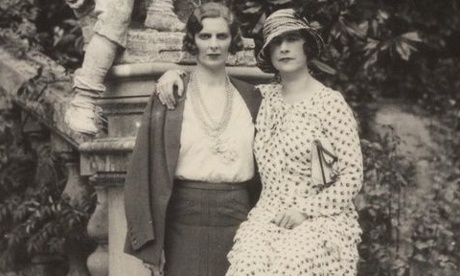 Vita Sackville-West and Violet Keppel had met as children and formed an intense bond; as adults, it became romantic and sexual. But by 1913, Sackville-West was married to Harold Nicolson, and a few years later, Violet would find herself paired up with Denys Trefusis. It was time for desperate measures; and between 1918 and 1921, Violet and Vita made several forays, sometimes for months on end, to France, where one or both of their husbands would periodically arrive to fetch them home. Though they eventually parted, their relationship lived on in both their own work and, most notably, in Virginia Woolf's novel Orlando.
Mrs Dalloway, 1925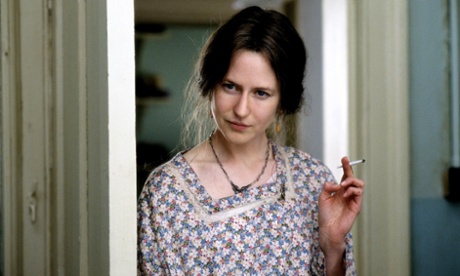 "Mrs Dalloway said she would buy the flowers herself." So begins one of the key texts of modernism, in which a single day is seen through the eyes of society hostess Clarissa Dalloway, who is preparing for a party, and through the disintegrating mind of first world war survivor Septimus Warren Smith. Its fragmentary, stream-of-consciousness style represents both the attempts to understand individual human subjectivity and the trauma inflicted on society by the war. Its immense influence extends to Michael Cunningham's celebrated novel, The Hours, published in 1998 and later adapted into a film starring Meryl Streep, Nicole Kidman and Julianne Moore.
The deaths of Lytton Strachey and Dora Carrington, 1932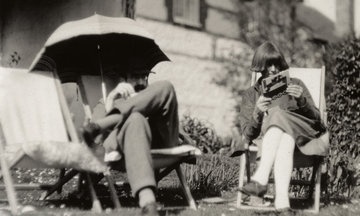 When landscape painter and decorative artist Dora Carrington married Ralph Partridge in 1921, they were joined on their Venice honeymoon by Lytton Strachey, whom Carrington loved and lived with, although his homosexuality complicated matters. "Everything is at sixes and sevens," noted Strachey at the time, "ladies in love with buggers and buggers in love with womanisers, and the price of coal going up too. Where will it all end?" They did, however, reach some kind of accommodation, living together at Ham Spray House in Wiltshire; when Strachey died there of cancer in 1932, a despairing Carrington shot herself two months later.
The death of Virginia Woolf, 1941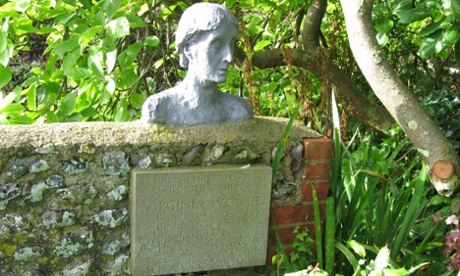 Woolf had endured recurrent bouts of mental illness since childhood; in 1941, she felt her condition worsening once again and, leaving notes for her husband, Leonard, and sister Vanessa, weighted her pockets with stones and drowned herself in the river Ouse near Rodmell, in Sussex. She had been working on a novel entitled Between the Acts, which was published posthumously and which reflected the anxiety she felt at the advent of another cataclysmic European war. A group as diverse as Bloomsbury can't really be said to have a distinct end point, their individual and joint influence being picked over for decades; and now, again, seen on our TV screens.