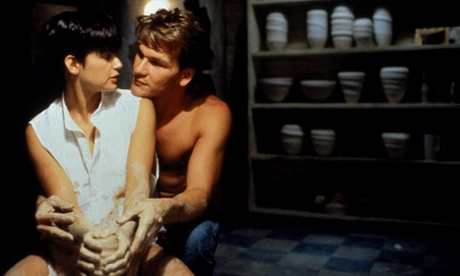 Sam Wheat from Ghost
The clue's in the title of the 1990 mega-hit Ghost, meaning Patrick Swayze's dead banker is one spook we can safely mention without fear of spoilers (we're looking at you, The Sixth Sense). New York ceramicist Molly (Demi Moore) is in danger from criminals, so the spirit of her murdered lover tries to save her with the help of a psychic (Oscar-winning Whoopi Goldberg). It's most remembered, though, for its potter's wheel scene, in which shirtless Swayze and Moore get erotically clay-coated to the strains of Unchained Melody. Worryingly, a US TV adaptation is in development.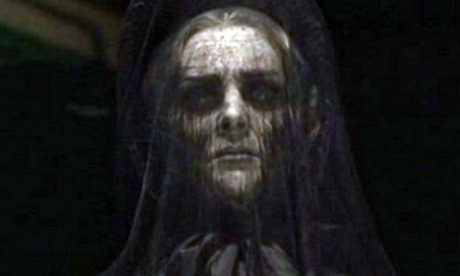 The Woman in Black
Susan Hill is the reigning queen of ghost writers and her period novella, adapted into a TV drama and a 2012 film starring Daniel Radcliffe, is a classic, broodingly creepy and at times terrifying. At isolated Eel Marsh House, a solicitor wakes to hear a child's screams and the rhythmic creak of a rocking-chair in an empty room. It's the "woman with the wasted face", an embittered spirit made so vengeful by the loss of her own infant that she now destroys the children of others. The stage version is the second-longest-running play in West End history after The Mousetrap.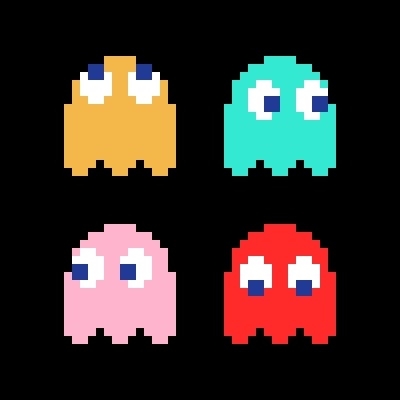 Blinky, Pinky, Inky and Clyde from Pac-Man
In the arcade classic Pac-Man, players steered a yellow sprite through a maze, chomping pellets and fruit, as red, pink, orange and cyan enemies tried to ambush him. If they succeeded, Pac-Man died with a squelch and you lost a life. However, munching a power pellet meant he could turn on his pursuers, gobble them up and send a pair of disembodied eyeballs back to ghost town. The quartet – also known as Shadow, Speedy, Bashful and Pokey – had distinct personalities and attributes, although most joystick-wagglers remember them just hanging around the maze being annoying.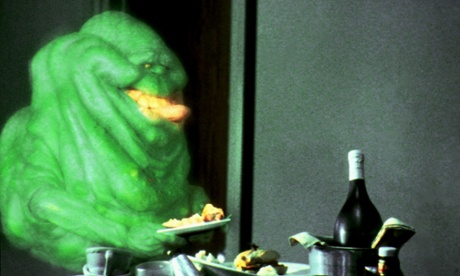 Slimer from Ghostbusters
Who you gonna call? Ghostbusters! The merest mention of the 1984 sci-fi comedy makes a generation go misty-eyed, hence incessant rumours of a reboot – now expected to be an all-female affair, directed by Paul "Bridesmaids" Feig. The original's standout spook was a green blob of onion-scented ectoplasm, prone to spewing slime and guttural burps. First spotted during Venkman, Stantz and Spengler's investigation of New York Public Library, he became an instant fan favourite, going on to star in The Real Ghostbusters TV cartoon and the lame 1989 sequel.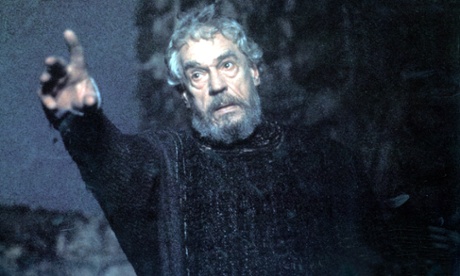 Hamlet's father
Shakespeare's longest and most-performed play opens on a winter's night at Elsinore castle. The King's ghost (played by Paul Scofield, above, in Franco Zeffirelli's 1990 film version) appears to his son, silver-bearded, blood still trickling from his ear, and says he was murdered by his treacherous brother Claudius. Hamlet vows vengeance and the tragic plot is set in motion. Is he a "spirit of health or goblin damned", or just a figment of the grieving youngster's imagination? The Bard is reputed to have played the Ghost himself for the original staging.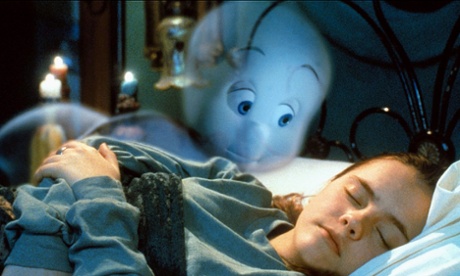 Casper
Or to give him his full name, Casper the Friendly Ghost. This cherubically grinning ghost first popped up in a Paramount cartoon that ran from 1945 to 1963. The premise was always the same: personable yet lonely Casper tries to make human or animal friends, inadvertently scares them off, ends up doing them a favour and gets accepted after all. He was spun off into comics and Hanna-Barbera specials until being revived for a hit 1995 live-action film alongside Christina Ricci, Bill Pullman and Eric Idle. DreamWorks have now bought Casper's rights, so expect more friendliness. Fittingly, he just won't die.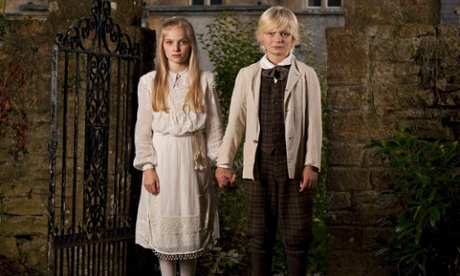 Miss Jessel and Peter Quint from The Turn of the Screw
Ghost stories don't come much more chilling than Henry James's 1898 novella The Turn of the Screw. A lonely governess on a gothic estate in Essex fears that her oddball charges, Miles and Flora, are being haunted by two deceased servants with a history of sexual misconduct: previous governess Jessel and valet Quint. Do the supernatural duo have some unknowable connection to the children – or is it all in the hysterical governess's mind? There have been regular adaptations, including a Benjamin Britten opera and a major BBC1 drama in 2009. The story also inspired the 1961 film The Innocents, starring Deborah Kerr, and 2001's The Others, with Nicole Kidman.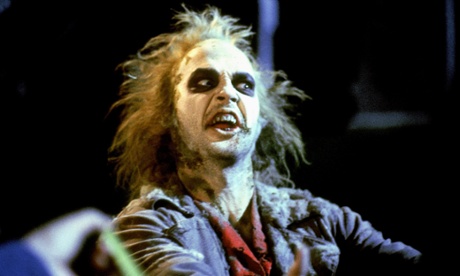 Beetlejuice
Director Tim Burton and leading man Michael Keaton have rarely been better than in this frenetic 1988 horror farce. Newly deceased Alec Baldwin and Geena Davis become ghosts haunting their idyllic former home. When obnoxious new residents move in, they hire freelance "bio-exorcist" ghost Betelgeuse (Keaton) to scare them away. The wisecracking, cantankerous conman is soon wreaking all manner of slapstick havoc, involving snakes, shrimps and shrunken heads. Burton's original choice to play the titular troublemaker was Sammy Davis Jr but he was wowed by Keaton's scene-stealing performance.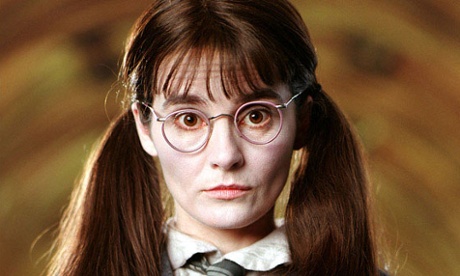 Moaning Myrtle from Harry Potter
Shirley Henderson might have been approaching 40 at the time but the elfin Scot fully convinced as a ghostly Hogwarts pupil in the Harry Potter films – the oldest actress to portray a child character in the magical series. Half a century before the events of the books, Muggle-born witch Myrtle was hiding from a bully in the girls' loos when the Chamber of Secrets opened, and the basilisk emerged and killed her. She now sulkily haunts the lavatories, with a tendency to whine, wail and cause plumbing problems – although she's not above spying on male pupils taking baths or flirting with Harry.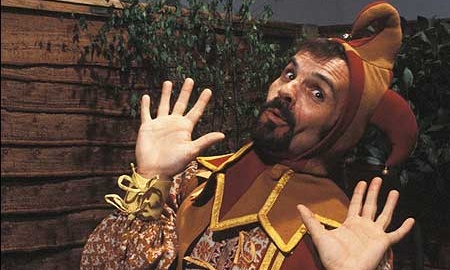 Timothy Claypole from Rentaghost
Just edging out Martin Hopkirk, the dead detective from Randall and Hopkirk Deceased, as our favourite retro TV ghost, it's the mischievous jester from Rentaghost. Airing on children's BBC between 1976 and 1984, this comedy was about a firm run by deceased loser Fred Mumford, which hired out phantoms. These included Claypole, a medieval clown baffled by the modern world, played by Michael Staniforth; a pantomime horse called Dobbin; and sneezing teleporter Miss Popov played by Sue Nicholls, aka Audrey from Corrie. There have been murmurs of a Hollywood remake starring Russell Brand and Ben Stiller.