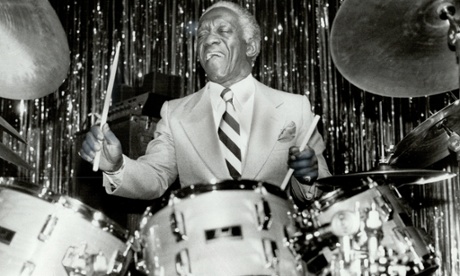 1950s
Art Blakey makes jazz stars

As recommended by oneneverknowdoone and nilpferd

While Gene Krupa and Buddy Rich were busying themselves with "drum-battles", Blakey was responsible for the drums on many great jazz albums of the 1950s, most notably with Cannonball Adderley and Thelonius Monk, as well as leading his own group: the Jazz Messengers. Blessed with a Midas touch, almost all who worked with Blakey were destined for stardom, including Horace Silver, Donald Byrd and Wayne Shorter. Nilpferd feels he is responsible for "doubling the power, intensity and sustained groove of jazz drumming on Wee Dot, from A Night at Birdland".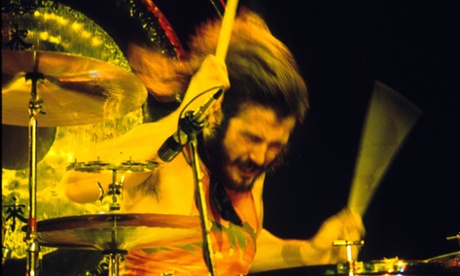 1953

John Bonham takes up the drums

As recommended by rich_fumo and DougTarnopol

It appears Led Zeppelin's drummer divides opinion among readers, with grauniadreader101 calling him the "most massively overrated drummer in the history of music" and Bastinado accusing him of stealing the opening of Rock and Roll from Earl Palmer on Keep a Knockin'. Others stood up for the drummer behind Moby Dick, with rich_fumo simply amazed that "there are drummers out there who don't like Bonham" and DougTarnopol insisting that his "insane one-bass-drum triplets in the debut Zep song, Good Times, Bad Times" should be remembered.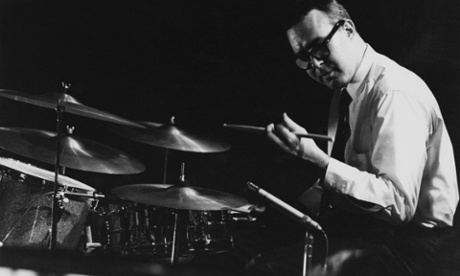 1959

Joe Morello's performance on Time Out

As recommended by johnbarnesjnr and observerstation
Joe Morello is best remembered as the drummer of the Dave Brubeck Quartet, who helped make the group's rhythmic experimentation and innovation possible, most famously on the platinum-selling album Time Out. As johnbarnesjnr mentions, "that Joe Morello solo for Take Five is fantastic". In a live recording, observerstation even notes that he "manages to combine playing a one-handed drum solo with pushing his glasses back on to his nose".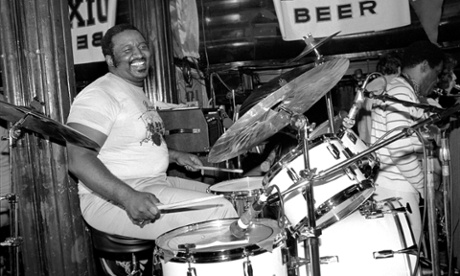 1960s
Enter Bernard Purdie, the 'hit-maker'

As recommended by DougTarnopol and Drjonty
"Pretty" Purdie was a renowned session drummer who played with a vast array of big names, from Aretha Franklin and BB King to Hall & Oates. And the Beatles, he claims. He was well-known for unscrolling a sign for his kick-drum declaring: "You done hired the hit-maker", and his inimitable "Purdie shuffle". Drjonty urges us to "think of that great hi-hat fill on Rock Steady", and we're with him.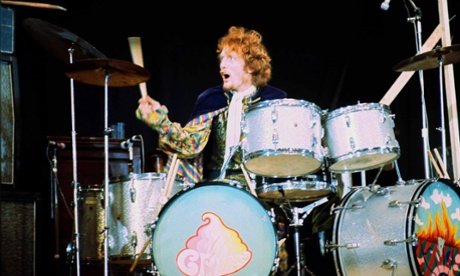 1966
Ginger Baker performs the first drum solo in rock history

As recommended by celphexpressed and grisgris

In terms of drummers who played a vital role in bringing the style of Afrobeat to a worldwide audience, Ginger is second only to the great Tony Allen. However, it is his work as part of Cream that most endeared him to readers. His drum solo on Toad is considered to be one of the first in rock music, which should be enough to earn him a spot on this list. As grisgris argues: "Ginger Baker remains the best I have ever heard. Drove the band but could also be very subtle."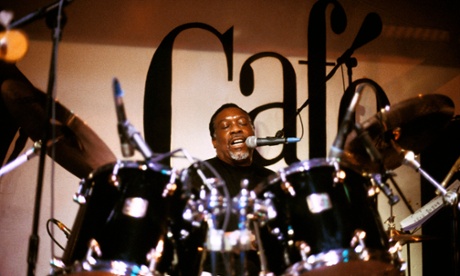 1969

Clyde Stubblefield becomes the 'funky drummer'

As recommended by bootsyjam and salemanders

The original funky drummer, Stubblefield played on many of James Brown's best-loved singles, but it's his famous break on Funky Drummer for which he is most fondly remembered. This has been used by everybody from Public Enemy to Sinead O'Connor, ensuring him the title of "the world's most sampled drummer". As salemanders mentions, it was "a drum sound that shaped modern music".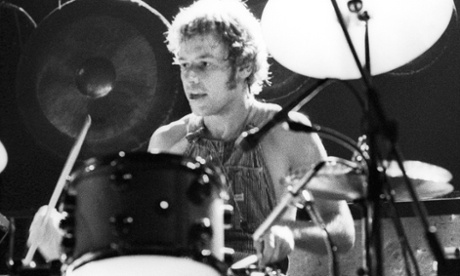 1970s
Bill Bruford lays the foundations for prog rock

As recommended by ShallowHalo and Wingates

Part of the very foundations of prog-rock, Bruford's work with Yes and King Crimson became the standard against which rock drummers were to be rated. He was revered by fans and fellow musicians alike – even after a fist-fight with Yes bandmate Chris Squire, he was still asked to play all the drums on Squire's next solo album Fish Out of Water. For ShallowHalo, Bruford's work with King Crimson is his favourite, citing "every track off Larks' Tongues in Aspic".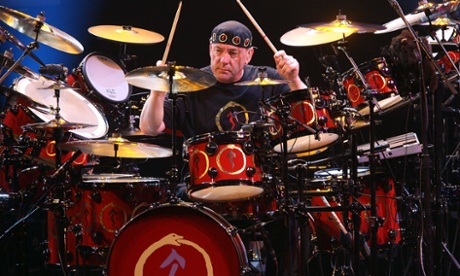 1974

Neil Peart joins Rush

As recommended by Addicks123 and Rosvanian
Regardless of how you feel about Rush, very much the Marmite of the rock genre, it's hard to argue that Peart isn't an influential drummer. Rosvanian claims that "whether you rate him or not, he is the foremost drummer of his generation". Addicks123 believes that "any list of the best drummers that doesn't include Neil Peart hasn't really been thought through".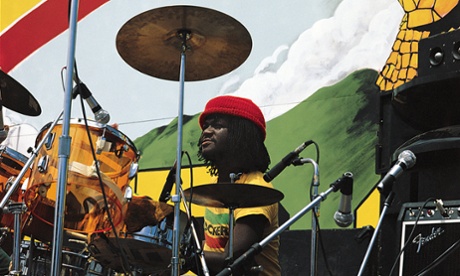 1976

Sly and Robbie team up

As recommended by daveydor and kniphofia

Lowell "Sly" Dunbar's drumming influence, not just within reggae but across all modern music, cannot be underestimated. He first gained attention through his original drumming on the Mighty Diamonds' Right Time. His innovative style ensured he played on many key reggae songs from the 70s. As kniphofia notes "Vampire on Black Uhuru's Sinsemilla is particularly wonderful". He's best known, however, for his work with bassist Robbie Shakespeare.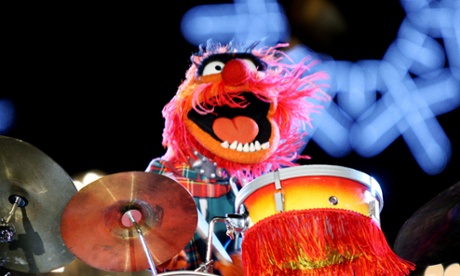 1970s onwards

Animal mocks drummers everywhere

As recommended by chrisgriff and MrStitches
The drummer of Dr Teeth and the Electric Mayhem in The Muppets, with his mad antics and erratic drumming, brilliantly satirised the entire concept of the drummer. Animal has recalled the drum-battles of the 50s (as Chrisgriff remembers: "Animal vs Buddy Rich on The Muppet Show. Brilliant"), as well as the madcap antics of Keith Moon. MrStitches's favourite Animal moment is his "drumming of Fever" with Rita Moreno.