Born John Maher in Manchester on 31 October 1963, Johnny Marr formed the Smiths with singer Morrissey in 1982, and was widely regarded as the driving force behind their unique sound. Between 1984 and 1988, the band released four studio albums, including The Queen Is Dead, and a live LP. All received widespread critical acclaim. Since then, Marr has been involved in a number of bands: his most prolific projects include the Healers, Pretenders, The The, Modest Mouse, the Cribs and Electronic, his collaboration with New Order's Bernard Sumner. He has released two solo albums, The Messenger and Playland, and his new single Dynamo is out on 15 December.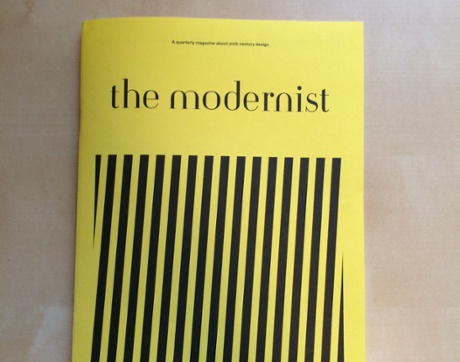 This is printed by an organisation called Manchester Modernist Society. The magazine is mostly about architecture and design, but primarily buildings. I was introduced to it by a fan in Australia, which shows how great fanzine and magazine culture can be – it's actually printed in Manchester but took a fan in Melbourne to send me four or five issues. The society is mostly about Manchester and the north-west. Often it's about stuff you had no idea existed. I had to make a video for my song New Town Velocity where I try to do a similar thing, so it's filmed around these modernist buildings that people might not have noticed before, or maybe they'll see with new eyes. The society and I are very much on the same page when it comes to getting away from the usual cliched, generic ideas of what Manchester is about. They're always organising really interesting walks and lectures in the newly reopened Central Library, which cover a real breadth of culture. If you delve a little deeper you get into the local politics – the town planning, the machinations of design and architecture, and the psychogeography when it comes up against social reality and economic disappointments.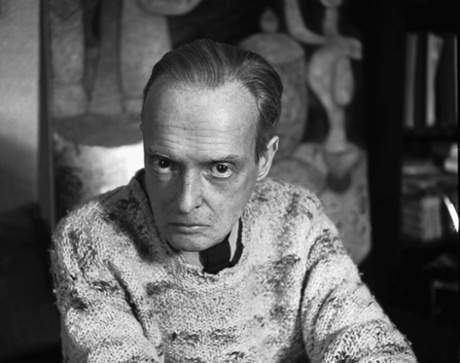 I got into Klee through Kandinsky and the Bauhaus movement, which I'm a big fan of. He was a Swiss national, considered one of the most important modernists in Germany in the 1890s up until the late 1930s. I like pretty much everything he's done; there's an idealism and an uplifting spirit, despite it being modernist. A lot of people don't really think of those qualities when they think of modernism, but there's a real human spirit at work. My favourite piece is called Fire in the Evening.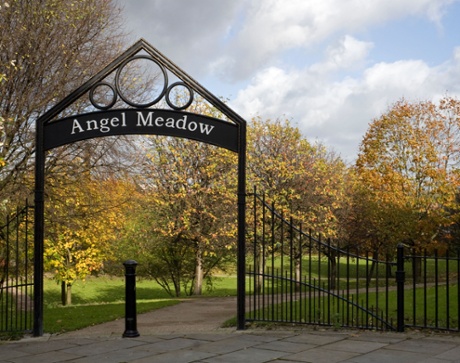 There's a place just outside Manchester city centre called Angel Meadow – it's just a little park and I like to take off there sometimes in the spring. It has a fascinating history – it was where nearly all the Irish immigrants settled in insane poverty and lawlessness, and somehow managed to make it all work, although it was notoriously wild. Usually anything up to eight families lived in a two-room house, and they would sleep in the cellar. There are stories of the paving and brickwork being stolen, with people sleeping on soil – it really was that bleak. It had its own infrastructure – it was survival of the fittest. I particularly like it not just because of the history, but because of the atmosphere there. It's been somewhat gentrified, but without the need to put bars there. There's an amazing old building there called the Ragged School, which was a charity set up by some philanthropic businessman, and the original signage is still there. The place has a real vibe, and is still somewhat secret.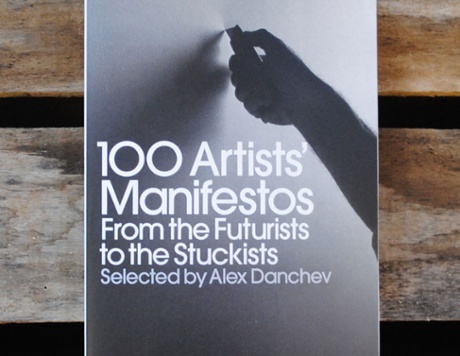 I was given this book by a fan – I get given a lot of books by fans, they're the best people at knowing what I'll like, and we share common interests. It's an anthology of futurism, dadaism, surrealism and feminism, mostly from the early 20th century. I think these cultures have really influenced today's aesthetic. Some of it is totally mad on occasion, but I think that's a good thing. On my last tour I was also given a book about brutalism. I get given everything from psychogeorgraphy to biographies – people like Walter Benjamin, the Situationists etc – my audience are very generous and have good taste.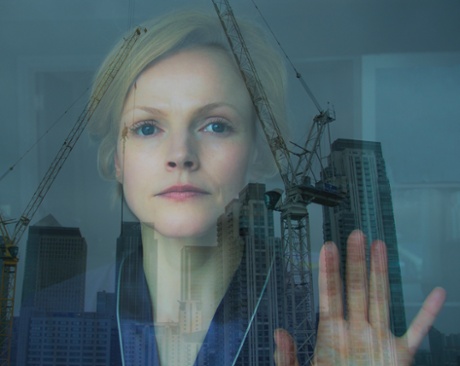 This stars Maxine Peake, someone I really like – she's a good advertisement for British actors. It's a really rare thing – a British suspense movie. It's set in London, so it feels modern, and is very well directed by Steve Reeves. It all comes together really well. I saw it in a pop-up cinema – I've not had that experience before. It was in an old office block, which added to the ambience of the film and gave it a quirkiness I liked.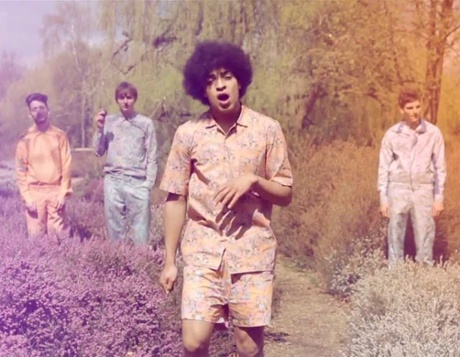 This is a great record. Childhood opened for me on my last tour. I first heard their sound as it came to me on the breeze at Reading festival, when I was backstage. Even though someone was talking to me I was really taken with this beautiful sound. To be slightly reductive, it's what's known as "indie" with a slightly ethereal quality to it. If you were to ask me to give you an example of what indie actually is, and should be right now, that would be the record to play. It happens to be pretty good, too.