1. Pantera
As recommended by: Nighteyes, JoannaDark and AlistairJames
'No Pantera – your list is void,' says Nighteyes. Founded in 1981 by the Abbott brothers, Darrell Lance and Vincent Paul, it was the arrival of vocalist Phil Anselmo and a chance encounter with Metallica's James Hetfield, who spat on the 'wall of glam' Darrell had in his bedroom, that transfigured the Kiss-inspired rockers into a dark 'groove metal' beast.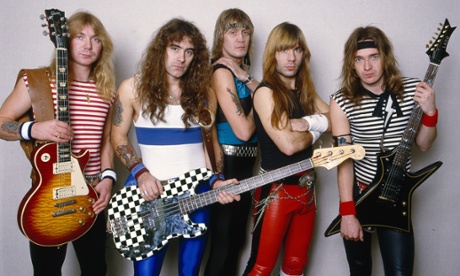 2. Iron Maiden
As recommended by: WinstonThatcher, Insolito
Iron Maiden's lead vocalist, Bruce Dickinson, once poured a 'cupful' of urine into his headmaster's beans. This got him expelled from school. And many were upset that 40 years later his band had been excluded from the Observer's 10 best metal bands list. The Leyton metallers are one of the most successful heavy metal bands in history, but no one forgets a piddler. WinstonThatcher comments: 'omitting Iron Maiden is strange'
Dom Lawson's 10 of the be(a)st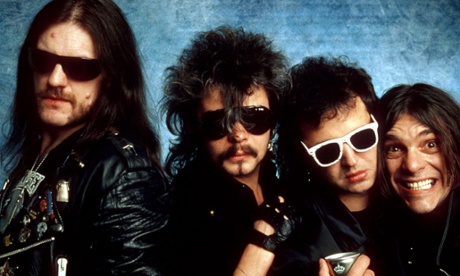 3. Mötorhead
As recommended by: thesistersofmercy, natjim and Unity_MoT
Unity_MoT says, 'As for the absence of Mötorhead all I can say is WTF?'; Natjim says, 'Wot no Mötorhead?; and thesistersofmercy says, 'People are not happy with Mötorhead's lack of inclusion on the original list.'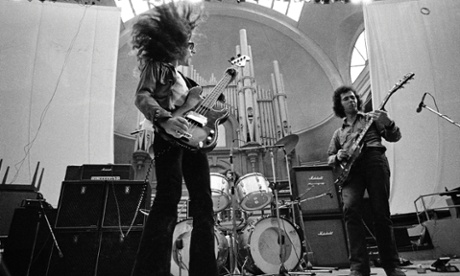 4. Budgie
As recommended by: clarissadesward, raider4life
'No BUDGIE!!!!!!! This is shocking,' offers raider4life. Hills Contemporary Grass, as they were once known, were a big influence on the New Wave of British Heavy Metal, as well as Glastonbury headliners Metallica (who covered their song Breadfan in the late 80s). Burke Shelley, Tony Bourge and Ray Phillips, all from Cardiff, embodied what author Chris Crocker termed 'the most heavy metal of its time'.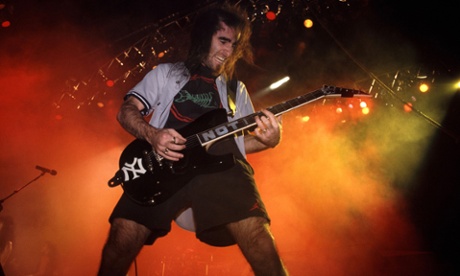 5. Anthrax
As recommended by: Little Alien and Barry1858
A 'sufficiently evil' disease in an open biology textbook was the source of Anthrax's name – a thrash metal band founded by Scott Ian and Dan Lilker. Although they received a passing mention in the original list, this wasn't enough for Little Alien, who felt their inclusion was due, 'for their work with Public Enemy alone'.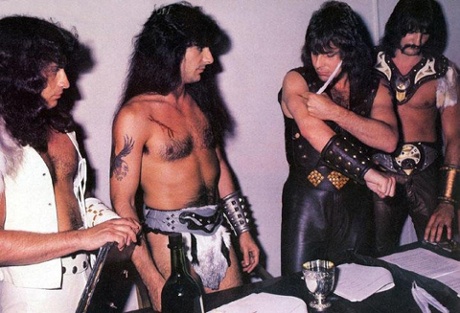 6. Manowar
As recommended by: Mr Claw, Joanna Dark and ciwstudent
Manowar – from Auburn, New York – called themselves 'The Kings of Metal', and make Mr Claw, 'want to don a loincloth and drink from a goblet of steel'. In 1984, they broke the Guinness World Record for Loudest Band in the World, screaming 'Power! Power! Power!' to a record 129.5 db – loud enough, should you have been standing a metre away, to permanently deafen. Their slogan was 'Death to False Metal'; their influence: Norse mythology; they once signed a contract in their own blood. Manowar are truly epic.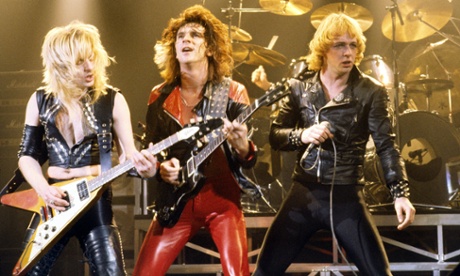 7. Judas Priest
As recommended by: Jonny Migrant, Mick Hall, Patrick Samphire and ParcelofRogue
Mick Hall writes, 'This list is pointless without Judas Priest,' which is quite literally true – because they have famously worn metal spikes. And leather, S&M-style.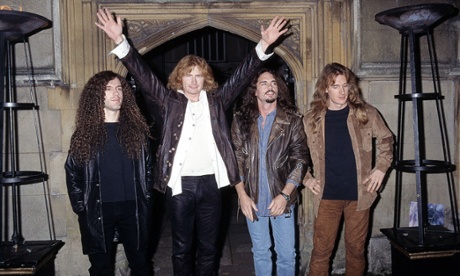 8. Megadeth
As recommended by: Batchemobile, Benjicott and Grimley
Megadeth played to a 200,000-strong crowd in Amnesia Rockfest last week. The band are pioneers of the thrash metal genre; have sold over 50 million records worldwide; and are led symbolically from the front by a terrifying skeletal mascot called Vic Rattlesnake.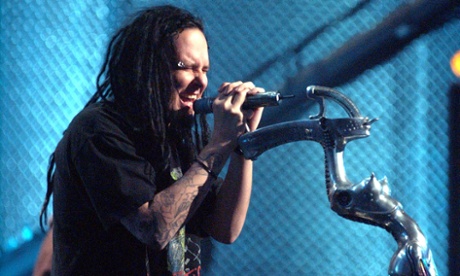 9. Korn
As recommended by: lardysidekick, Benjicott and Shoxx
'I'd give a shout to Korn over SOAD,' says Benjicott. Since releasing their demo album Neidermayer's Mind (1993), the nu metal band from California have gone on to sell more than 35 million albums and win two Grammy Awards – for Freak on a Leash and Here to Stay.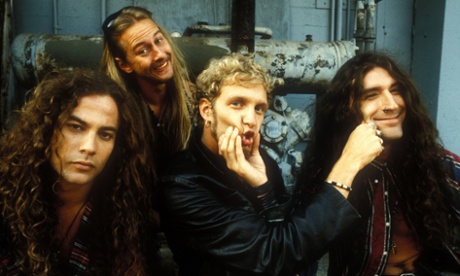 10. Alice in Chains
As recommended by: Owlyross, JoannaDark and epinoa
Layne Staley and Jerry Cantrell formed this Seattle metal band in 1987. After Staley died in 2002 from substance abuse, William DuVall became the lead vocalist and Black Gives Way to Blue (2009) and The Devil Put Dinosaurs Here (2013) were subsequently produced. As Owlyross points out, 'They're not as metal as hardline genre fascists would define it,' but Alice in Chains take the final spot on the readers' top 10 metal bands list