Born in Essex, actress Juliet Stevenson, launched her stage career with the RSC in 1978. Her notable theatre roles have included Rosalind in As You Like It, Hedda Gabler and Paulina in Death and the Maiden, for which she a best actress Olivier award in 1992. Stevenson's first Bafta nomination was for the lead in Anthony Minghella's film Truly, Madly, Deeply, followed by further nominations for TV roles in A Doll's House, The Politician's Wife and, more recently, the BBC series Accused. Stevenson is a much loved voice on the radio and numerous audio books. She stars in Samuel Beckett's Happy Days at the Young Vic from 23 January to 8 March.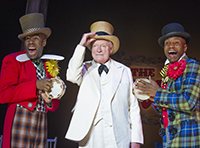 I just saw The Scottsboro Boys at the Young Vic and I was blown away. It's a true story about nine young black boys , who were all on a train heading for Memphis one hot summer's day in 1931, and two white girls [who] were caught riding without a ticket. To avoid getting in trouble, they threw the focus away from themselves by accusing the boys of rape. The boys were thrown into prison and there began an enormous saga: the fight by the south, to imprison and execute them, [against] the progressive north, to free them. It became a huge cause célèbre. It's a scandalous story of racism but writ large on American history. I love theatre that is really revelatory about some aspect of society.
Book: Huckleberry Finn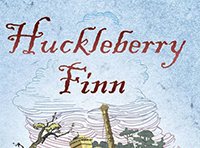 I've just read Huckleberry Finn to my son, so I'm discovering the marvels of Mark Twain. I had no idea he was so funny; we were weeping with laughter quite a lot of the time. He writes with laser-sharp accuracy and creates a panoply of small-part players that come into the narrative, painted very vividly and wittily. It's an unrestrained canvas of human nature and Twain does not protect young readers from that in a way which is rather wonderful. My son was completely spellbound. It's a hugely enlightened, exquisitely tuned piece of writing.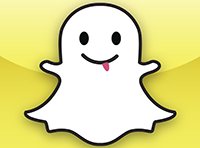 My daughter introduced me to Snapchat and I love it. She's gone to university now, so it's great for me because I miss her at home and I get these little titbits from her day, or she'll Snapchat me at 1.30am falling asleep over her books. I love the brevity of them. You can only look at [photos sent via the app] for a maximum of 10 seconds before they disappear for ever. I love texting – I don't like the phone much and I'm not a great emailer – and Snapchat's a bit like sending a visual text. I tend to take pictures of myself in different moods, or something I've bought, or something daft I've seen on the tube… Very often we're making each other laugh.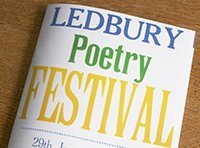 I've just become a patron of the Ledbury poetry festival. It's in July, I take the children and we stay in this wonderful house where there's a concentration of writers and actors and interesting people. Everybody has breakfast and lunch together and wanders around the garden; it's like something from another era. Last year, there were some fantastic new, young poets reading – Jacob Polley stood out – and we also saw Liz Lochhead, the great Scottish poet. Poetry is a great passion of mine… It takes me a while to get through novels, but most days I will sneak in a quick poem on the loo or in the bath.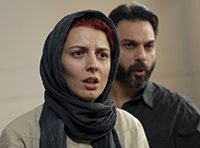 This Iranian film was shot on a tiny budget and the director is a man called Asghar Farhadi. It's about a working-class, urban family coming apart: a husband and wife trying to separate, working out how best to do that to protect their daughter. It's [also] about really ordinary people trying to cope with everyday life in a way that many millions would recognise all over the world. I don't think I've ever seen acting to match it. Iran has an amazing film industry. They seem to understand the poetic possibility of cinema in a very robust way.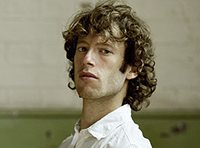 My stepson, Jonah, has been playing with this band and I've been to two of their recent London gigs. He plays a Japanese harp, called a koto, and they've also got an amazing trumpet player, a cellist, a violinist… They've done some really interesting arrangements and creative compositions around songs from the Traveller community. Sam Lee [pictured left], whose band it is, has gone all over the world collecting these songs and the band have reset them to contemporary music. They got a Mercury prize nomination, now they're touring all over the world and recording an album.