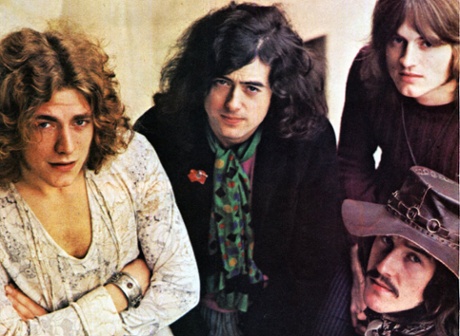 1 Led Zeppelin II
Led Zeppelin, 1969
The blues, rhythm'n'blues, jazz and folk all pre-date the age of albums as we now understand them. By the time of their second, bitty outings, the Beatles and the Rolling Stones were still gathering pace. But Led Zeppelin II had everything – riffs like warfare, courtesy of Jimmy Page, who accidentally invented heavy metal on this record; smut galore, as Robert Plant panted, shrieked and climaxed, sending lemon juice running everywhere; and even a more acoustic penchant for JRR Tolkien. It sold more than the competition in 1969: the Stones' Let it Bleed and the Beatles' Abbey Road. It's Zeppelin's finest hour.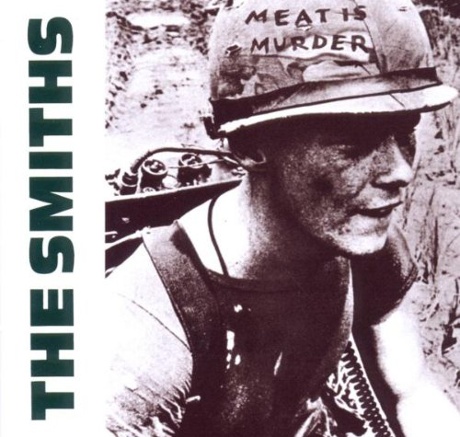 2 Meat Is Murder
The Smiths, 1985
Carnivores aren't the only ones getting it in the neck on the Smiths' gloriously realised second record – abusers of all kinds are in Morrissey's crosshairs, from headmasters to the Queen, via love interests who scorn him. Produced by Morrissey and Johnny Marr with Stephen Street, MIM sounds more full-blooded than anything they had previously recorded – notably Hatful of Hollow, the compilation that preceded it. Best of all, it mixed unexpectedly funky references into the shreds of the rulebooks Marr had torn up with his guitar.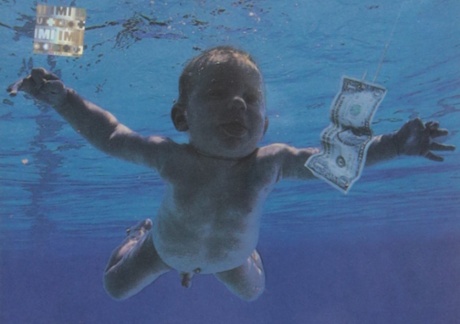 3 Nevermind
Nirvana, 1991
Nerds know the connections between this record and riot grrrl (Bikini Kill's Kathleen Hanna inadvertently gave its breakout single its title), and how In Bloom probably satirises the mainstream fans who would go on to make Nirvana huge and this album legendary (Nevermind was going to be called Sheep, at one point; others think In Bloom is about Kurt Cobain's gun-toting friend, Dylan Carlson). Nevermind remains a pugnacious snarl that convulsed the music industry, made mega-stars out of a stroppy punk trio, and a dead hero out of Cobain.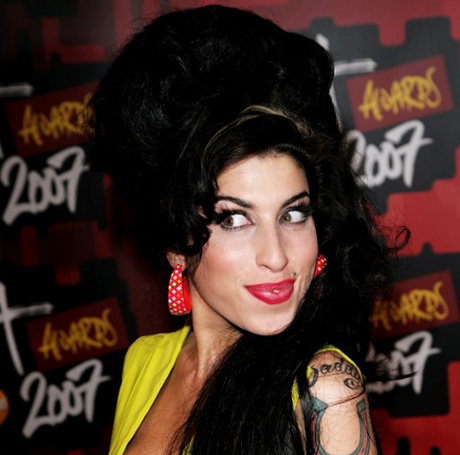 4 Back to Black
Amy Winehouse, 2006
It's hard to separate this record from the grisly circus Winehouse's existence became, in part because of Black to Black's runaway success. The causes and effects are there for all to hear: the blackouts, probably induced by Tanqueray; the jeopardy of passion ("then you notice lickle carpet burn…"), the vote of confidence from Mitch ("and if my daddy thinks I'm fine"). Between them, Winehouse and producers Mark Ronson and Salaam Remi concocted a set of songs that combined old-style R&B with a hip-hop sensibility, and a 60s girl-group swing with a hyper-modern, caustic take on the pain of love.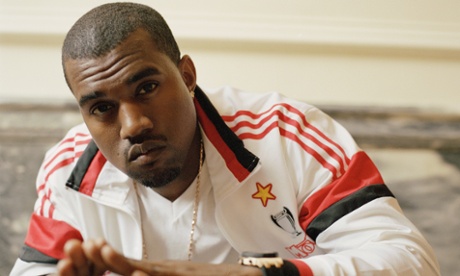 5 Late Registration
Kanye West, 2005
It's hard to remember a time when Kanye West was a fresh-faced hip-hop mischief-maker with a heart fit to display on his sleeve. Quaintly, his second album still riffs on the idea of tertiary education (his first was The College Dropout). Inside, though, revolutions are afoot. Working with arranger Jon Brion, West brought lush strings and even a harpsichord into hip-hop, and questioned the provenance of the bling he and his fellow rappers were wearing on the hard-hitting Diamonds from Sierra Leone. Throughout, there is humour (humour!), and joy (Touch the Sky, with its Curtis Mayfield lift) as well as politics (Crack Music) and self-aggrandisement. The latter still has the decency to sound tongue-in-cheek.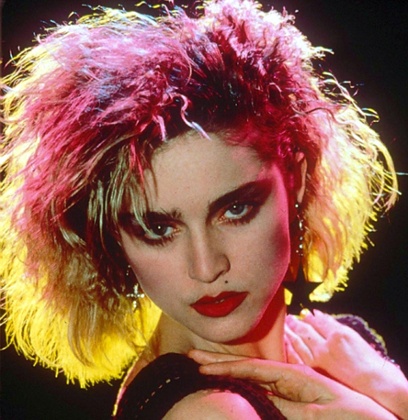 6 Like a Virgin
Madonna, 1984
That's Like a Virgin, Material Girl and (on the 1985 reissue) Into the Groove all on one album. The record that turned Madonna from a streetwise popstrel into an international phenomenon was produced by Chic's Nile Rodgers; even now, it sounds less a novelty pop record – among the first landmark albums to be recorded in the shiny and new digital format – and more like a filtration of New York funk. The easily excited saw a sexy lady in funny clothes; those with a Catholic education enjoyed ML Ciccone's play on the Madonna/whore complex. The world bowed down.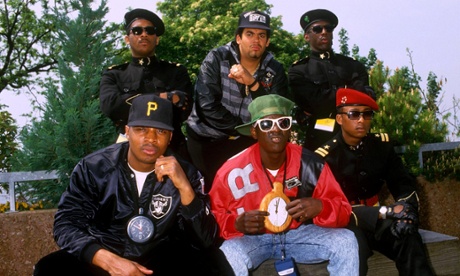 7 It Takes a Nation of Millions to Hold Us Back
Public Enemy, 1988
Before gangsta rap went hegemonic, hip-hop was a wide church, with a penchant for funk breaks and clever wordplay, soundtracking the good times and the hard. For their second effort, Public Enemy set out to make no less than a What's Going On for the 80s. They succeeded, and then some. It came spiked with the noises of the apocalypse (provided by star DJ Terminator X) and wild samples (production wizards the Bomb Squad). If the innovations were fast and furious, so too were the flows of "the rhyme animal, the untenable" Chuck D, railing against racism and bad TV shows alike.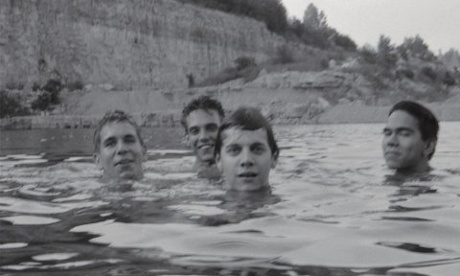 8 Spiderland
Slint, 1991
This deeply different band, from Louisville, Kentucky, broke up when they finished Spiderland, a huge step up from debut Tweez; singing guitarist Brian McMahan checked himself into hospital. Only recently has a semi-cogent picture of Slint emerged in Lance Bangs's documentary Breadcrumb Trail, a film that poses more questions than it answers. Having started out as punks, Slint ended up composing music that defied categorisation, exploratory but deft songs that alternated between tension and, well, far greater tension. Listeners said goodbye to the ground.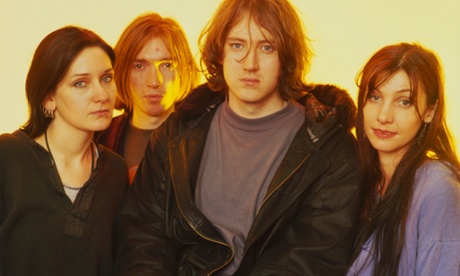 9 Loveless
My Bloody Valentine, 1991
Loveless is probably legendary for all the wrong things. Its long gestation nearly bankrupted label Creation, causing at least one nervous breakdown. Nineteen studios and umpteen engineers could not satisfy guitarist Kevin Shields, who was either a perfectionist sociopath or on a lot of drugs (or both). Misclassified as shoegaze, it is, in fact, a work of avant-garde psychedelia, while its era (the early 90s) is betrayed by clues like the baggy dance beats of Soon. From its impenetrable boy-girl lyrics to the damaging physical effects of these songs live, Loveless is an internal process more than just a record, a work of art that should arguably come with a health warning.
10 21
Adele, 2011
Once, Adele was a sparky girl from Tottenham (via Brixton) with a big soul voice and a heart that bruised like a peach. Now, she is a one-woman music industry. 21 has sold an estimated 27m copies worldwide. The beauty of 21 is that it retained so many of Adele's quirks even as it reached out to a huge audience. Amplifying the details of her romantic disappointments until they became universals, it charted heartbreak from outrage (Rolling in the Deep) to resolution (Someone Like You). Lest we forget, this behemoth came out on an edgy British indie label, XL, and its follow-up, 25, should be with us soon.