Born in north London, actress, comedian and writer Rebecca Front went to Oxford University before appearing on TV comedy shows such as The Day Today. She recently played hapless MP Nicola Murray in Armando Iannucci's acclaimed political satire The Thick of It, for which she won a Bafta in 2010, and has also starred in Grandma's House, The Spa and Lewis. Front is currently in Playhouse Presents: Psychobitches on Sky Arts 1 and in Jo Brand's Great Wall of Comedy, starting 16 June on Gold at 7.30pm.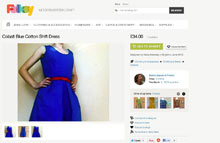 Like Camden Market but online, this website is full of individual traders and it's worth browsing generally as what's on offer ranges from slightly hysterical to cutting-edge and beautiful. I've had my ears pierced in the last six months so I've now discovered the world of earrings, and that's all I've really bought from it because and you can buy cheap and lovely, individually handmade earrings that you know you won't see everywhere else.
Glenn Gould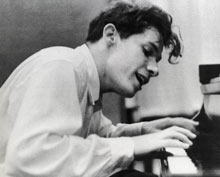 I'm very into classical music, particularly baroque, and I recently downloaded Glenn Gould playing Bach's Piano Concertos 1 to 7. These are beautiful, fresh, lovely interpretations. I've already got most of the concertos but there's something in his versions that seems to come straight from Bach, through his fingers. It feels almost as if it is being improvised as you listen.
The Middle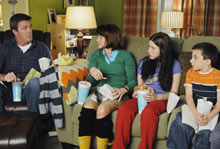 As a family we are very into this American sitcom. It's a show that anybody who is interested in comedy should see. It has the feel of a modern version of Roseanne – it's blue-collar but the writers haven't in any way tried to patronise their audience. It's a smart, clever show about smart, clever people who don't have a great deal of money.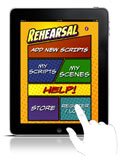 An iPad app that allows you to download scripts as they are amended or rewritten. Then you can write on and highlight it yourself, make recordings of scenes, all within the framework of this app. So in rehearsals you can just walk around with a tablet rather than schlepping a bag of scripts. I've been banging on to every actor I know saying, you've got to get this!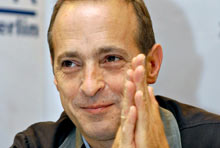 Sedaris is an American humourist and one of the authors I go back to most often. His books contain observations on life, quite anecdotal pieces. I'm a sucker for a casual but intelligent writing style, and his stories properly make me laugh out loud. My favourite collection of his is called Naked, which includes a story about him visiting a nudist colony, in which all the comedy comes from his extreme awkwardness.
Othello, National Theatre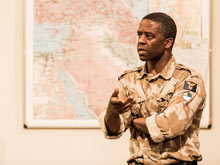 I'm about to go and see Adrian Lester's Othello. He's a physical performer and very intuitive in the way that he interprets roles, and for me those qualities work brilliantly in Shakespeare. I worked with Adrian a long time ago in Company, directed by Sam Mendes, and he's just one of the nicest people, incredibly bright and a brilliant actor, so I'm very excited about seeing him in this.