Jennifer Lopez's "people" are in damage-control mode after she performed at a private event for China's National Petroleum Corporation in Turkmenistan. At said wingding, she agreed, because he was in the audience and everything, to sing Happy Birthday to Turkmen president Gurbanguly Berdymukhamedov, a leader of whom the best that can be said is, he isn't quite as batty as his predecessor, Saparmurat Niyazov, who renamed the months of the year and days of the week, and ordered the erection of a gold statue of himself, perpetually revolving to always face the sun.
Lopez's doubtless substantial phalanx of PR flacks are pleading ignorance of Turkmenistan's resemblance to 1984 rewritten by Evelyn Waugh. But they should at least be aware that their employer is scarcely the first pop star who has neglected to look closely at the name inked on the cheque.
Sting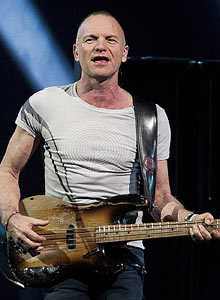 The renowned friend of oppressed indigenous peoples and trees accepted, in 2009, a seven-figure sum to visit Uzbekistan and play a festival convened by Gulnara Karimova, daughter and heir of president Islam Karimov. Karimov's policies on human rights and the environment do not appear entirely congruent with those generally espoused by Sting: Karimov boils his enemies and drains lakes to irrigate his deranged agricultural projects. Last month, Uzbekistan's culture agency revoked the licences of five local pop stars for being insufficiently patriotic and for writing songs that were "meaningless from musical and lyrical standpoints". Sting's example is almost enough to make one wish we did the same here.
Manic Street Preachers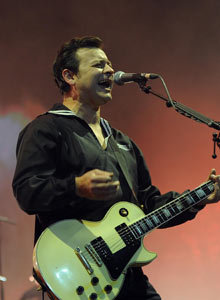 The sappy, sentimental indulgence of the Castro dictatorship by the western left is one of the weirder phenomena of our age, to which Manic Street Preachers contributed when they visited Cuba in 2001. El Comandante attended their show; for the rest of the crowd, it would at least have been superior entertainment to the usual fare of Castro's own day-long speeches about tractors. Said audience were charged 25 cents a ticket, so as well as being patronised, they were ripped off.
Queen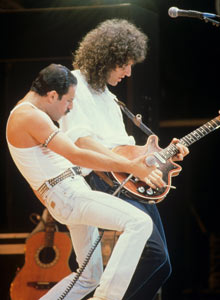 One had to admire the straight faces maintained by Queen's surviving members as they accepted applause at Nelson Mandela's 90th birthday celebration in Hyde Park in 2008. Back in 1984, when Mandela had served 21 years and still had six to go, Queen had played the apartheid Vegas of Sun City. Others apparently unbothered by whose rands they were banking included Elton John and Rod Stewart.
James Brown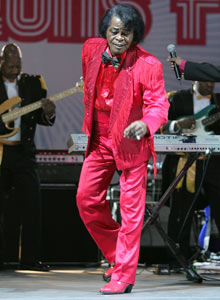 Even old-school pop stars and the old-school dictators were unable to resist one another. In 1974, Zairean autocrat and lunatic Mobutu Sese Seko convened a three-day music festival to accompany the Muhammad Ali v George Foreman Rumble in the Jungle. Mobutu was accustomed to having improbable whims fulfilled: he had the airstrip in his home village lengthened so Concorde could land when he chartered it to go shopping in Paris. The Godfather of Soul was among those who answered Mobutu's call, along with BB King, Sister Sledge and Bill Withers.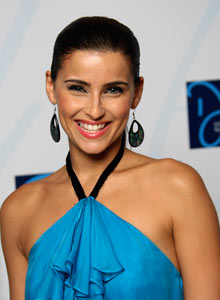 The Canadian warbler was one of several stars who played for various sons of Libyan tyrant Colonel Gaddafi – others included 50 Cent, Mariah Carey, Usher and Beyoncé. When Gaddafi's epic awfulness became headline news again during the Libyan revolution of 2011, all concerned affected embarrassment and pledged to donate their loot to charity. A watching world was compelled to wonder whether pop stars feel an affinity with despots: wealthy, privileged, insulated from the real world by fawning courtiers. Or to consider, reluctantly, the possibility that pop stars tend, as a breed, towards the halfwitted and greedy.