As we roll into peak festival season, with the usual accusations of commercialisation and claims that Glastonbury has become a middle-class weekend break, the phenomenon still shows its utopian roots. There's something primal, feral, even, that takes over a mass of unsupervised and heaving humanity in a field – an antidote to our normal lives now surreptitiously tracked by CCTV, GPS and loyalty cards in our every waking movement.
And with Michael Eavis hinting that there may be an end to Glastonbury in the near future, what will people who spend 362 days looking forward to those three days of escape do? Cynical commentators may scorn, but we need such events more than ever.
Not that this exultant need for freedom is anything new. It parallels the development of modern industrial society, and a necessary psychic release. It's why John Wesley was able to garner great crowds in his open-air meetings in late 18th-century England: vast, ecstatic audiences which even frightened him with their swooning, groaning, swaying paroxysm, a "contrary vision" and a counter-revolution, as EP Thompson wrote, against the shackles of industrialisation and enclosed lands. At Chapel-le-Frith in 1786, for instance, Wesley recorded a kind of punk festival riot: "The terror and confusion was inexpressible. You might have imagined it was a city taken by storm. The people rushed upon each other with the utmost violence, the benches were broken in pieces, and nine tenths of the congregation appeared to be struck with the same panic."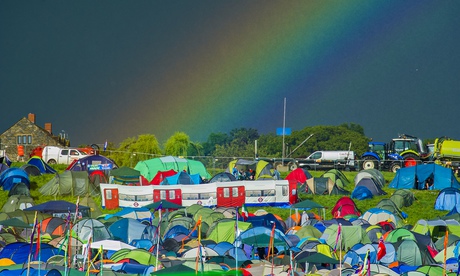 These were passed-down memories of remote pagan rituals, with echoes of a folk culture beyond organised faith, as evidenced in the current British Folk Art exhibition at Tate Britain. Meanwhile, in untamed America, the origins of Woodstock could be traced back to the transcendentalist proto-hippies of New England's Fruitlands in the 1840s, who espoused peace and love and militant veganism, down to declining to read at night because it meant burning whale oil. Bearded young men grew their hair long, wore floral chintz smocks, and declared themselves "the Apostles of the Newness". Some became nudists; others lived only on apples.
Nineteenth-century America positively erupted in such utopian festival spirit, from the Appalachians to Cape Cod, where there were six-day outdoor religious revivals in huge camp sites, with preaching and singing going on day and night. "The ground moved up and down," wrote the novelist Joseph Lincoln, "stopping occasionally to listen to the preaching, or to join in the singing of Moody and Sankey hymns, or to sample the sandwiches and oyster stews or the candy or watermelons or tonic."
Not to be outdone, England played host to similar radical gatherings, from vegetarian, teetotal, anti-vaccinationist festivals in industrial Manchester, to the non-conformist conventions held in the genteel grounds of Broadlands House, Hampshire. There the aristocratic owners, Lord and Lady Mount Temple, assembled an eclectic crowd of Pre-Raphalites, spiritualist mediums and emancipated slaves – thereby confirming to Marx and Engels' surprisingly modern-sounding critique of conservative or bourgeois socialism as "philanthropists, humanitarians, improvers of the condition of the working class, organisers of charity, members of societies for the prevention of cruelty to animals, temperance fanatics, hole-and-corner reformers … desirous of redressing social grievances in order to secure the continued existence of bourgeois society".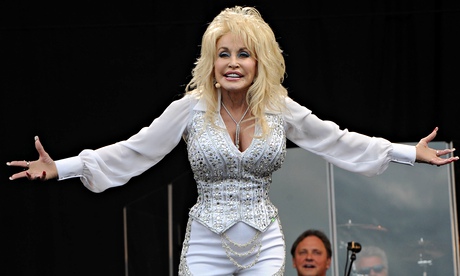 Such historical celebrations may have been ostensibly more spiritual than today's fashionable events. When I gave a talk at last year's Wilderness festival in Oxfordshire, I was only mildly surprised to be told I'd just missed Samantha Cameron's pass by. Yet the legacy persists. At the front row of my talk a young chap with ginger dreadlocks showed me the contents of the small leather case he was carrying. Inside was every size of notebook imaginable, each devoted to a different aspect of his literary output – from dream diary to commonplace book to notes on a Kerouac-style trip across America. He might have come straight from 1840s New England, via Woodstock and Stonehenge. I was already middle-aged by the time this teenager was born, but here he was, talking of his "festival career" as a veteran of all his young summers. He was wide-eyed and innocent, and his enthusiasm was a wonder to behold.
As Dolly Parton told Glastonbury yesterday: "Wouldn't it be great if we could all just live like this?" As any festival-goer knows, that spirit seems to evaporate in the cold light of Monday morning. But we need to rediscover our inner transcendental selves in everyday life too. I recommend a good dose of Henry David Thoreau's Civil Disobedience, possibly an act of random kindness or two, and certainly a nice chintz smock.