What I love about Purple Hibiscus is the coming-of-age aspect of it. We meet the main character, Kamibli, in Postcolonial Nigeria as a very shy and timid 15-year-old, reluctant to speak and stuck under the control of her strict Catholic father who she desperately longs to please. Her brother Jaja seems to be perfect and even every breath he takes pleases their 'humble' God-fearing father. At least that's what he looks like.
Inside the four walls of the Achike household there is a war being fought everyday between the father, the children and the mother – even the most insubstantial thing of scoring second best in school can switch the mood from 0-100, and this is what causes Kambili to be pushed further and further under her father's regime. Until all of that changes...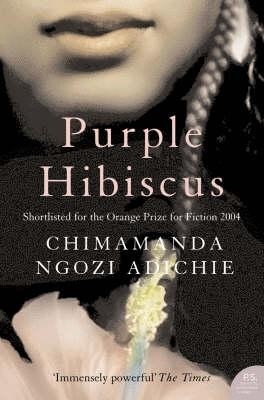 I would highly recommend Purple Hibiscus as a read. It is extremely engaging and not only is it a good laugh, but you get to travel along the journey of life with Kambili and explore her as she grows and becomes more of an extrovert. This has a high standing on my top ten list of books to read, and hopefully it will be on yours too!
Want to tell the world about a book you've read? Join the site and send us your review!