With Children's Laureate Malorie Blackman leading the way, the young adult literature conference 2014 (YALC) is set to be a spectacular weekend bursting with panels and workshops about young adult literature!
YALC will host an all-star gathering of 50 authors in Earls Court 2 (in the book zone) to chat, hold workshops, and sign books, as part of London Film and Comic Con 2014.
From regenerating Doctor Who to woody wilderness writing, how could you dream of wading through all the goings on without first checking out what's in store?
Saturday 12 July
Panel events
It's the end of the world as we know it: the ongoing appeal of dystopia (11.30-12.15)
Malorie Blackman, Sarah Crossan and Patrick Ness, chaired by James Smythe
Writers discuss why dystopian fiction continues to appeal to young adult readers.
Going graphic: from novels to graphic novels (12.30-13.15)
Ian Edginton, Marcus Sedgwick and Emma Vieceli, chaired by Sarah McIntyre
An adaptor, an author, and a graphic novelist join to talk about their views on transforming texts into graphic narratives.
Superfans unite! (13.30-14.15)
Tim O'Rourke, Rainbow Rowell and Lucy Saxon, chaired by Andy Robb
A starry panel of authors discuss how being a fan has impacted on their writing.
Regenerating the Doctor: reimagining famous characters (14.30-15.15)
Charlie Higson, Andrew Lane, Patrick Ness and Marcus Sedgwick, chaired by Steve Cole
Authors chat about approaches to rebooting famous characters, from Doctor Who and James Bond to Sherlock Holmes.
Bring me my dragons: writing fantasy today (15.30-16.15)
Frances Hardinge, Amy McCulloch, Jonathan Stroud and Ruth Warburton, chaired by Marc Aplin
Four writers share views on contemporary fantasy writing together with blogger Marc Aplin.
Heroes of horror (16.30-17.15)
Charlie Higson, Will Hill, Derek Landy and Darren Shan, chaired by Rosie Fletcher
SFX's Rosie Fletcher joins 'horror heroes' to chat about their work.
Workshops
C J Skuse: Planning and writing a kick-ass YA novel: useful tips and tricks (11.30-12.15)
Bryony Pearce: Starting to write (12.30-13.15)
Catherine Johnson: Writing historical fiction (13.30-14.15)

Kim Curran: Finishing your writing (14.30-15.15)
The art of blogging: with Holly Bourne, Natsha Ngan and Sanne Vliegenthart (Hot Key Books) chaired by Kat McKenna (Macmillan Children's Books) (15.30-16.15)
Emma Vieceli: Getting started with graphic novels (16.30-17.15)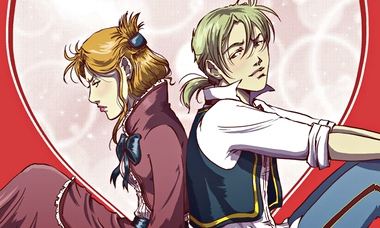 Sunday 13 July
Panel events
How to get published (11.30-12.15)
Phil Earle and Sally Green, chaired by Ben Horslen (Penguin Books)
Successful authors unite to give tips on getting published.
I'm too sexy for this book! (12.30-13.15)
Cat Clarke, Non Pratt and Beth Reekles, chaired by James Dawson
Authors will hold a frank discussion about sex and sexuality in YA today - how much is too much?
Crossover: not just for kids (13.30-14.15)
Matt Haig, Anthony McGowan, Nick Lake and Meg Rosoff, chaired by David Maybury
Popular titles such as The Fault in our Stars and The Hunger Games are read by adults as much as by teens themselves – here authors investigate these so-called 'crossover' books.
Sisters doing it for themselves (14.30-15.15)
Tanya Byrne, Isobel Harrop, Julie Mayhew and Holly Smale, chaired by Sarra Manning
Writers discuss girl heroes in today's YA fiction, and the heroines who were their inspirations.
Sophie McKenzie and Robert Muchamore in conversation (15.30-16.15)
Two wildly high profile YA writers come together in conversation.
Holly Black and Sally Gardner in conversation (16.30-17.15)
US author Holly Black is joined by UK author Sally Gardner to chat about fairytales and magic among other topics.
Workshops
Garen Ewing: Create your own amazing adventure comic (11.30-12.15)
Alexia Casale: Finding your writing voice (13.15-14.15)
Lucy Christopher: Into the woods: writing wild settings (14.30-15.15)
Meet the agent: speed pitching for authors, with Amanda Preston and Louise Lamont (LBA Books) (15.30-16.30)
Movellas: fan culture and communities, with Eva Caiden and Yvonne Biggins (Movellas) (16.45-17.30)
Don't miss out!
If you'd like to join the fun at YALC you'll need an entry pass to London Film and Comic Con. Tickets are available to buy on the door (on a first come first served basis) from 11am on Saturday and Sunday and cost £3 for under 18s and £8 for adults. The address of Earls Court 2 is Old Brompton Road, London SW5 9TA. All YALC events are in the book zone. Here's some more information of what else is going down at London Film and Comic Con. Keep up to date wherever you are by following @yalc_uk and #YALC on Twitter!