Prince Alwaleed bin Talal
Oil price rises to two-year high after Saudi Arabia purge
Markets push price up to $62 a barrel after anti-corruption purge by billionaire crown prince who backs prolonging oil production curbs
Adam Vaughan
06, Nov, 2017 @12:22 PM
Royal purge sends shockwaves through Saudi Arabia's elites
Move consolidates power of Prince Mohammed bin Salman as he attempts to reform kingdom's economy and society
Martin Chulov Middle East correspondent
05, Nov, 2017 @4:35 PM
Saudi arrests show crown prince is a risk-taker with a zeal for reform
Mohammed bin Salman is confronting some of the kingdom's richest and most powerful men in his anti-corruption drive – but is he taking on too much too fast?
Patrick Wintour Diplomatic editor
05, Nov, 2017 @2:52 PM
We've been conned by the rich predators of Davos | Aditya Chakrabortty
They write their own tax laws; they buy their own politicians. No wonder the wealth of the very richest people on the planet is ballooning
Aditya Chakrabortty
19, Jan, 2016 @7:00 AM
Athens has reinvented our vision of democracy | Letters
Letters: This demonstration of democracy in action is surely one of Greece's finest moments
Letters
06, Jul, 2015 @7:02 PM
Alwaleed bin Talal: meet the Saudi prince giving away all his money
The high-flying royal, who sued Forbes for 'underestimating' his fortune just years before handing it all to charity, seems to defy the cliches of a Saudi magnate
Saeed Kamali Dehghan
03, Jul, 2015 @6:07 PM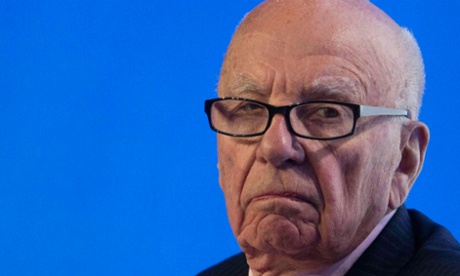 Saudi prince sells most of his News Corp stock for £125m
Rupert Murdoch's supporter, Prince Al Waleed bin Talal, reduces holding from 5% to 1%
Roy Greenslade
04, Feb, 2015 @2:56 PM

Who are the Twitter millionaires?
Early Twitter backers who can expect an IPO windfall include a Saudi prince, a Hollywood insider and a Murdoch lieutenant
Juliette Garside and Alex Hern
04, Oct, 2013 @3:16 PM

Saudi prince defends Forbes libel action
Prince Alwaleed says court claim is not about his ranking on business magazine's Rich List, but about 'defamatory' article. By Josh Halliday
Josh Halliday
13, Jun, 2013 @6:24 AM

Prince Alwaleed: why he's not happy to be the 26th richest person in the world
The Arab prince reckons he is worth considerably more than Forbes reckon in their rich list

It's shameful the way Britain kowtows to the super-rich | Ian Jack
Ian Jack: Prince Alwaleed bin Talal's tantrum at being listed as only the 26th richest man in the world highlights the detachment of the super-wealthy. Yet we are supposed to welcome such behaviour
Ian Jack
09, Mar, 2013 @8:30 AM
Prince Alwaleed bin Talal insulted at only being No 26 on Forbes rich list
Saudi Arabia businessman, one of the most influential in the Middle East, says he has been undervalued by $9.6bn
Simon Neville and Josephine Moulds
05, Mar, 2013 @7:37 PM