Former Fed chair Ben Bernanke wins Nobel economics prize 2022
Head of US central bank from 2006-14 awarded prize alongside economists Douglas Diamond and Philip Dybvig
Richard Partington Economics correspondent
10, Oct, 2022 @5:22 PM
Ten years on, the Fed's failings on Lehman Brothers are all too clear | Laurence M Ball
The key policymakers have always maintained they had no choice but to let Lehman collapse. That's simply not true, says author Laurence M Ball
Laurence M Ball
03, Sep, 2018 @7:30 AM
Q&A: What will happen if the Federal Reserve raises US interest rates?
Janet Yellen, the Fed chair who has been criticised by Donald Trump, is set to raise rates for third time since financial crash
Phillip Inman
14, Mar, 2017 @7:08 PM
No global economic crisis yet, but the ingredients are there
The days when one country's economic woes could be insulated from the wider world have long gone. China's problems could have a fearsome domino effect
Larry Elliott Economics editor
20, Jan, 2016 @6:53 PM
Gordon Brown to join investment firm Pimco's global advisory board
Former prime minister joins ex-chairman of US Federal Reserve and an ex-president of European Central Bank on five-strong panel
Nicholas Watt Chief political correspondent
08, Dec, 2015 @12:24 AM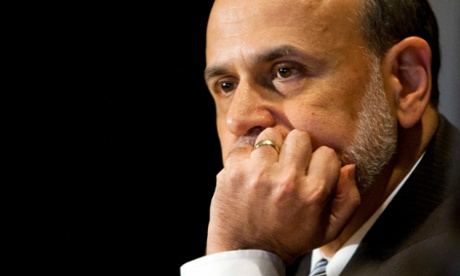 Ben Bernanke is 'appalled' – leave $10 bill alone and put woman on a $20 bill
The former head of the US Fed argues against Alexander Hamilton losing his spot but says dump Andrew Jackson and make room for a woman
Jana Kasperkevic in New York
22, Jun, 2015 @7:00 PM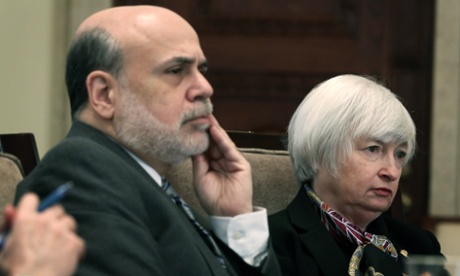 The Economist leaves Janet Yellen off its list of most influential economists
If the current Federal Reserve chair is not an influential economist, who is?
Jana Kasperkevic
31, Dec, 2014 @3:50 PM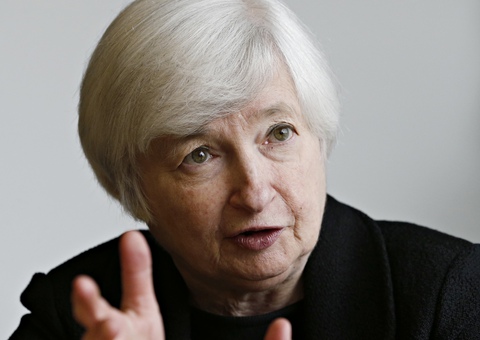 Quantitative easing: giving cash to the public would have been more effective
The impact of quantitative easing was blunted by unconventional monetary policies and conservative fiscal policies
Larry Elliott
29, Oct, 2014 @8:37 PM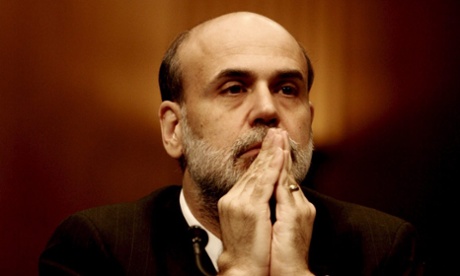 The biggest sales job in the US: Obama and Ben Bernanke try to convince America the economy is good
'There is a lot of revisionism out there,' the former Fed chair said Wednesday. But as he and others protect their legacy, are they trying to make the economy look better than it is?

Jana Kasperkevic
10, Oct, 2014 @12:30 PM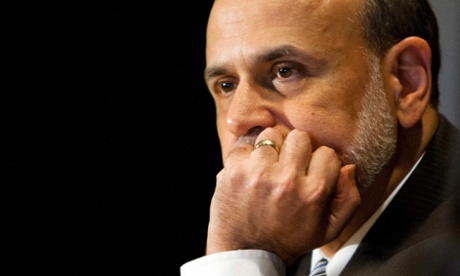 Ben Bernanke ran the Federal Reserve and can't get a new mortgage. Can you?
More Americans should be as eager to refinance their mortgage as the former Federal Reserve chairman
Heidi Moore and Jana Kasperkevic
07, Oct, 2014 @12:00 AM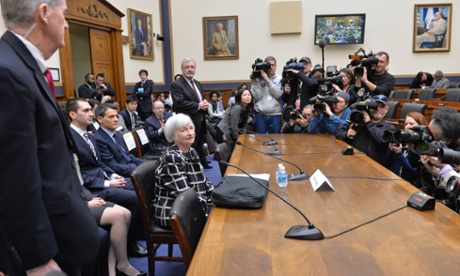 Fed transcripts from 2008 reveal inner workings as US teetered on the brink
Janet Yellen's jokes pepper Federal Reserve members' struggle to describe severity of financial crisis as it developed
Dominic Rushe and Heidi Moore in New York
21, Feb, 2014 @5:55 PM

Janet Yellen and I were taught to revere capitalism. But it's a failing system | Richard Wolff
Richard Wolff: The growing disconnect between the Fed's policies and people's lives means we need to start exploring economic alternatives
Richard Wolff
04, Feb, 2014 @4:52 PM