'Nobody will do anything for us – we'll do it ourselves!' Newcastle's wild DIY music scene thrives against the odds
Funding is drying up and venues are closing – but from pagan folk to deep techno to raw noise, the underground music scene in the north-east is exploding
Joe Muggs
03, Nov, 2022 @4:20 PM
How we made Viz: 'We printed 150 copies for £42.52'
'There were complaints that The Fat Slags stereotyped women as sex objects – but they were using their sexuality to get what they wanted, so it was quite the opposite'

Interviews by Rich Pelley
26, Jul, 2021 @1:21 PM
A quarter of Dennis Publishing UK staff facing redundancy
Exclusive: owner of magazines including The Week and Viz badly hit by Covid-19 crisis

Mark Sweney
10, Jun, 2020 @6:00 AM
Get your hands off my double entendres! Is the smutty pun now under attack?
It is Britain's favourite type of humour, the go-to gag for everyone from Carry On stars to Bake Off hosts. But are fnarr fnarr jokes just another example of male sexual entitlement?
Ryan Gilbey
07, May, 2018 @12:28 PM
Viz magazine blocked from Facebook
Profane parody of tabloids and comics tweeted that Facebook had hidden its Facebook page and threatened it with deletion
Mark Sweney
16, Feb, 2016 @10:49 AM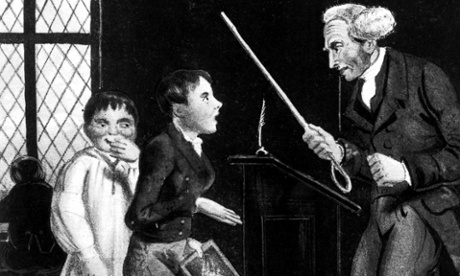 Crossword blog: clarifying without scarifying
How to demystify cryptic crossword devices? Alan Connor sometimes finds finds himself turning to Viz comic ...
Alan Connor
06, Oct, 2014 @10:57 AM

The Viz Christmas Gift Guide
Still haven't finished your Christmas shopping? Roger Mellie has a few late suggestions

On my radar: Simon Donald
The standup comedian tells Ben Marshall why he loves Rod Stewart and London Transport Museum – and what went wrong with Man of Steel
Ben Marshall
20, Jul, 2013 @11:02 PM

Viz presents Roger Mellie's review of 2011
Viz presents Roger Mellie's review of 2011

Apps Rush: Alan Partridge, Jimi Hendrix, AC/DC, Charlie Brown, Brian Blessed Alarm Clock and more
Stuart Dredge: What's new on the app stores on Friday 18 November 2011
Stuart Dredge
18, Nov, 2011 @10:38 AM
Viz Profanisaurus expands iPhone users' vocabularies
App Store offers program based on the famously racy reference work fronted by Roger Mellie. By Stuart Dredge
Stuart Dredge
06, Sep, 2011 @4:13 PM

Rude Britannia: British Comic Art | Exhibition
Tate Britain's exhibition devoted to the history of irreverent, bawdy art offers up precious few laughs, writes Laura Cumming
Laura Cumming
12, Jun, 2010 @11:05 PM