Rescued library of literary treasures evokes closeness to authors
Analysis: Honresfield library brings Brontës, Austen and others to life, as characters leap from handwritten pages
Charlotte Higgins Chief culture writer
16, Dec, 2021 @5:04 PM
Lost library of literary treasures saved for UK after charity raises £15m
The Honresfield library, including manuscripts by the Brontës, Jane Austen and Walter Scott, had been at risk of falling into private hands
Alison Flood
16, Dec, 2021 @1:07 PM
Fictional portrait of Jo and Edward Hopper wins Walter Scott prize
£25,000 award for the year's best historical novel goes to Christine Dwyer Hickey's The Narrow Land, which depicts the artists' marriage

Alison Flood
12, Jun, 2020 @6:45 PM
Benjamin Markovits: 'Parenthood has changed. And so has the literature that comes out of it'
On Father's Day a parent and novelist asks if the 'pram in the hall' is quite the obstacle to literary success it used to be
Benjamin Markovits
18, Jun, 2017 @6:30 AM
What's your favourite Scottish novel? Is it one of these?
The broadcaster is putting 30 books chosen by an expert panel to a public vote to find Scotland's favourite book. Let us know what you make of the selection
Alison Flood
01, Aug, 2016 @1:53 PM
Simon Mawer's Tightrope wins Walter Scott prize for historical fiction
Drama of concentration camp survivor, set in 1950s London, praised by judges as 'a spy story in the grand tradition'
Alison Flood
20, Jun, 2016 @10:45 AM
Spellings only a poet would understand | Brief letters
Brief letters: WB Yeats' Aristotle | Walter Scott's cauliflowers | Global warming | Logo T-shirts
Brief letters
21, Apr, 2016 @6:12 PM
Top 10 modern medieval tales
From George RR Martin to Umberto Eco, many writers have been inspired by stories of the middle ages. Here are some of the best, writes Carolyne Larrington
Carolyne Larrington
30, Dec, 2015 @3:00 PM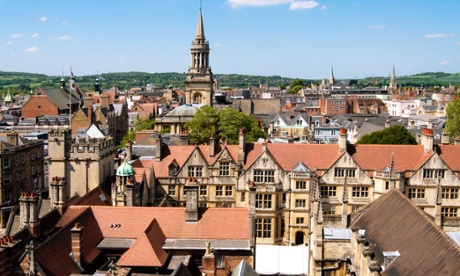 Misplaced: why do novelists disguise real locations?
Whether to spare local feelings, to emphasise that their stories are fiction, or to license fanciful embroidering, writers love to hide the actual settings of their work
Stuart Kelly
26, May, 2015 @11:59 AM

Sir Walter Scott's Waverley at 200 is not yet old
Stuart Kelly: Very many readers assume his books are dusty relics, but there are still plenty of reasons to read him
Stuart Kelly
07, Jul, 2014 @9:00 AM

William Atkins's top 10 books of the moor
The best, 'peat-slathered', writers on the dark stories and stark geography of these inhospitable regions
William Atkins
04, Jun, 2014 @11:59 AM

Scotland and England: we need each other, in sickness and in health | Martin Woollacott
Martin Woollacott: Divorce is never easy, and the English value the Scots far more than they will ever let on. Let's not go into this hastily
Martin Woollacott
27, Jan, 2014 @6:00 PM