The con woman who scammed New York's elite – podcasts of the week
Fake Heiress tells the story of Anna Delvey and her ultimate millennial swindle. Plus: a new six-parter on sleeping, with David Baddiel

Hannah J Davies, Hannah Verdier and Max Sanderson
03, Jan, 2020 @6:00 AM
Sam Harris, the new atheist with a spiritual side
The neuroscientist – and longtime exponent of meditation – talks about his new app and why he is definitely not an Islamophobe
Andrew Anthony
16, Feb, 2019 @3:00 PM
The Four Horsemen review - whatever happened to 'New Atheism'?
Dawkins, Hitchens, Dennett, Harris ... were the apostles of atheism as fearless as they thought?
Steven Poole
31, Jan, 2019 @7:30 AM
US liberal Islamophobia is rising – and more insidious than rightwing bigotry | Khaled A Beydoun
We must not ignore the spread of leftists who preach that Islam is inimical to liberal values, says the law professor and author Khaled A Beydoun
Khaled A Beydoun
26, May, 2018 @4:00 PM
What is Canada like for a refugee?
After the election of the Trudeau Liberals, Canada swiftly rebranded itself as a tolerant, open-armed society. But as alt-right sentiments seep across the border, how welcoming is the country? Omar Mouallem meets the refugees confronting racism, xenophobia – and the very idea of Canadian-ness

Omar Mouallem, for Eighteen Bridges
13, May, 2018 @10:00 AM
Seven Types of Atheism by John Gray review – is every atheist an inverted believer?
An impressively erudite work, ranging from St Augustine to Joseph Conrad, embraces an atheism that finds enough mystery in the material world
Terry Eagleton
11, Apr, 2018 @6:30 AM
Suddenly, Muslims are America's pariahs | Nesrine Malik
Officers 'just following orders', confused children, fearful parents: with Trump's vile ban, Islamophobia has finally burst its banks
Nesrine Malik
29, Jan, 2017 @5:12 PM
We can save atheism from the New Atheists like Richard Dawkins | Jeff Sparrow
There must be another way for nonbelievers than to transform, as Dawkins and Harris have done, into toxic know-it-alls
Jeff Sparrow
29, Nov, 2015 @11:14 PM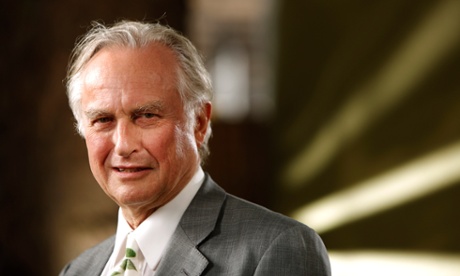 Finally, atheists are no longer just old white men | Adam Lee
Women are joining the atheist community by the millions – and they are being joined by racial and ethnic minorities

Adam Lee
03, May, 2015 @11:30 AM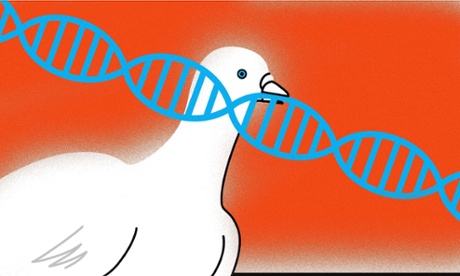 What scares the new atheists | John Gray
The long read: The vocal fervour of today's missionary atheism conceals a panic that religion is not only refusing to decline –
but in fact flourishing
John Gray
03, Mar, 2015 @6:00 AM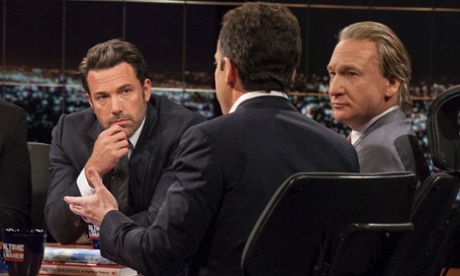 Ben Affleck: Sam Harris and Bill Maher 'racist' and 'gross' in views of Islam
The actor has won praise on social media for accusing both men of religious stereotyping while discussing Islam with them on Maher's HBO talk show
Ben Child
07, Oct, 2014 @8:25 PM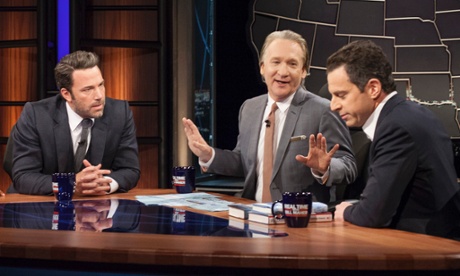 A history of the Bill Maher's 'not bigoted' remarks on Islam
'We're trying to stand up for the principles of liberalism,' says HBO host of his religious spat with Ben Affleck – but Maher's comments are the latest in a long line of anti-Muslim feelingAffleck: Bill Maher 'gross' and 'racist' over Islam
Raya Jalabi
07, Oct, 2014 @7:46 PM